Established for over 20 years in Besançon (Doubs), SMB is one of the main French watch manufacturers, marketing under its own brands "Certus" and "Tekday" and under licence with "Ushuaïa", "Daniel Hechter" and "Star Academy".

The company is also behind an original concept of watches for young girls and women in a very affordable range (between 29 and 60 euros) called "Go - Girl Only".

The models with their soft and harmonious shapes reflect optimism and a gentle lifestyle and are positioned as a fashion accessory for on-the-spot purchase. The collection of over 200 highly-coloured
models, in white metal with a leather or metal strap, is constantly renewed, adding further charm and originality. The latest creations from the brand are firmly set in current fashion trends: large straps for the leather collection, chains and charms for the metal range.

The watches, which come with a 2 year guarantee, are delivered with an extensive sales kit for specialised retail customers: an animated and illuminated display tower, refined and stylised display cases, translucent stands and beige and brown jewellery-style cases.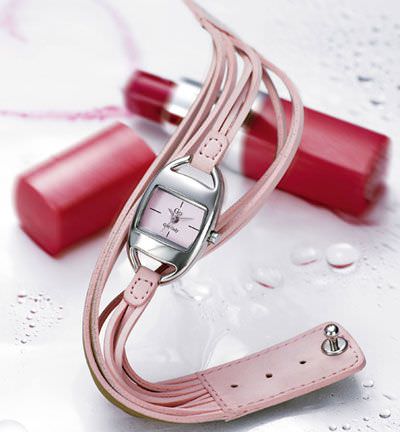 "Multi-brins" watch, bracelet and pink dial (ref. 69372).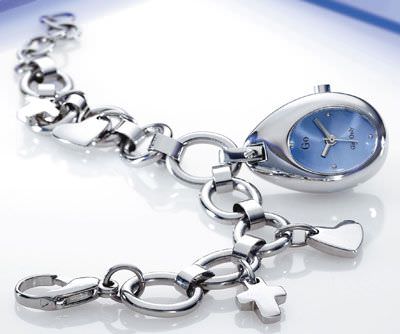 All metal charm watch (ref.693108)


This young brand, which has around 1,000 points-of-sale in France, has already conquered markets in Germany, the Netherlands and the Middle East and is developing on the international market.



"Multi-Brins"
A line of watches with oval-shaped cases held by narrow leather strips in a great variety of colours (pink, violet, red, brown, black…) with matching dials.



"Rectangle Métal"
The rectangular case extends into a matching bracelet with wide links, around a dial in soft colours (white, sky blue, pink).



"Breloque"
The drop-shaped case, with its dial available in a variety of colours, hangs from the bracelet with round links adorned with charms.


Source: CFHBJO / www.emotionfrance.com

Contact : go@smb-horlogerie.com
(Please credit europastar.com)