W
ith the long lifecycle of watches and the importance of traceability in the industry, papers of origin will probably not be enough in the future. Solutions for "digital doubles" or "digital passports" that enable a particular model to be traced thanks to a unique token registered on a blockchain, are multiplying.
The theme goes well beyond the mere authentication of watches, since any "digital double" issued by a manufacturer also opens the door to interaction with users, i.e. customers. Some big names in watchmaking, such as Breitling, have already announced that all their production will henceforth be accompanied by a digital passport that will follow their watches throughout their lives.
To ensure that they use a common language, standards are being put in place in the form of consortiums bringing together several luxury groups and brands. One of the biggest is Arianee, an independent participatory organisation whose mission is to "design a global standard for the digital certification of valuables by promoting and supporting the adoption of its protocol."
Since October 2020, all watches produced by Breitling have been shipped with a digital passport encrypted in the blockchain, supported by Arianee technology.
Operating on an open source basis, through cryptographic technology and distributed governance, Arianee's protocol has been adopted by several watch brands. Alongside another major consortium recently announced, named Aura, it is emerging as one of the preferred solutions for manufacturers. Its CEO and co-founder Pierre-Nicolas Hurstel answered our questions, at the dawn of a new era for relations between brands and their customers.
Pierre-Nicolas Hurstel, CEO and co-founder of Arianee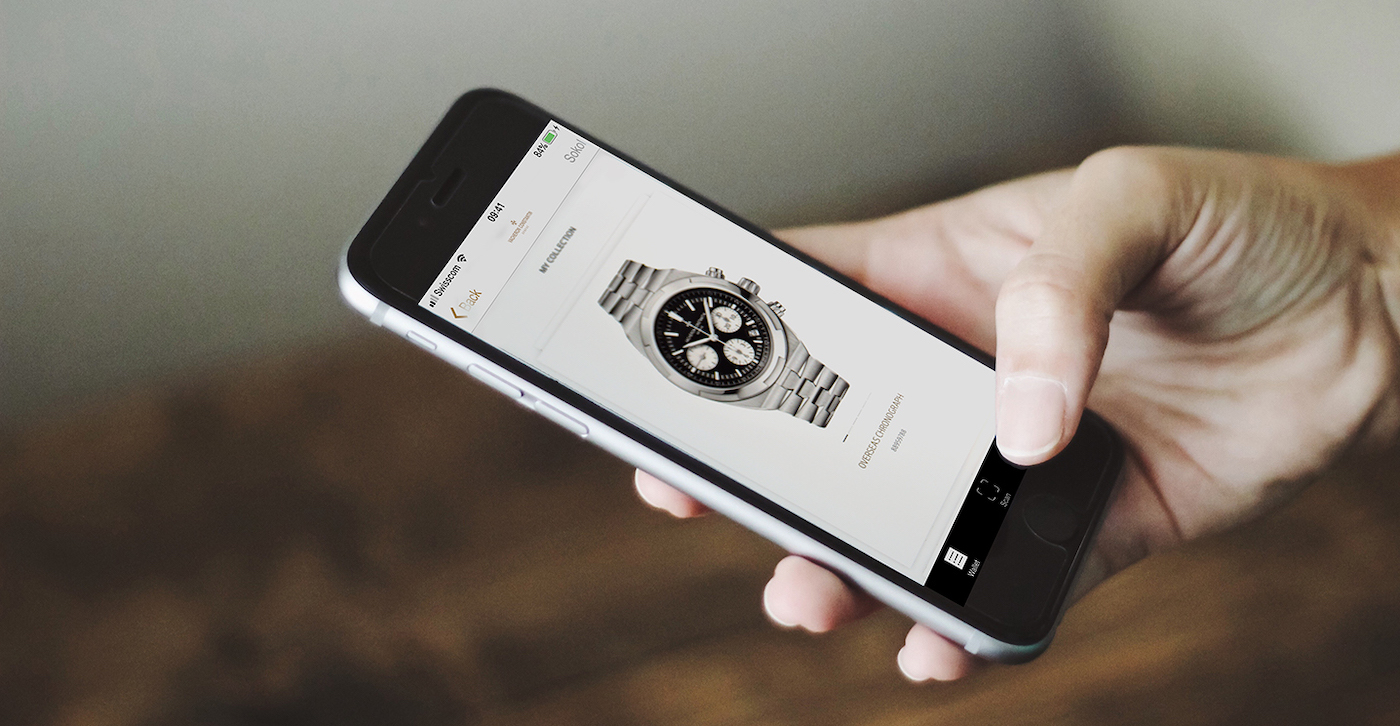 Europa Star: What role can blockchain play in the watch industry? We hear about authentication, customer relations, traceability...
Pierre-Nicolas Hurstel: To tell the truth, in the case of Arianee, we really started with the idea of connecting the creators of the watches with their customers, in a logic of circularity. Verifying the authenticity of a model is only one of the possible applications, as it is impossible to falsify a digital passport. What we are passionate about is creating a link between the brand and the user. Our dream is a world where all valuable objects will have a digital double!
Why did you choose to start applying your technology to watches?
It was all the more interesting because the object itself is not intended to be connected. Authentication papers already existed, but we can provide a stronger experience, by creating a digital identity for each model.
"Our dream is of a world in which all valuable objects will have a digital double!"
Initially reserved for its vintage watches from the Les Collectionneurs collection, digital authenticity certification using blockchain technology will be extended to all Vacheron Constantin timepieces from the end of 2021.
Who are your watchmaking partners?
Our first collaboration was with Vacheron Constantin, but our most advanced partnership to date is with Breitling, since all their production is now associated with a digital passport. Some brands, such as Audemars Piguet, have joined the consortium in order to follow technological developments, although they have not yet applied the solutions.
How is your governance structured?
The legal status of our consortium is that of an association under the French law of 1901 - i.e. it belongs to its members and is not intended to generate a profit. All of the open-source protocols we have developed are housed within this association. Alongside this, we have set up a commercial operation to implement solutions for brands in software-as-a-service (SaaS) mode. Our open source protocol is based on the blockchain (Ethereum ecosystem), and it allows us to produce digital passports. This is the lowest layer, the equivalent of IMAP or SMTP for email. Then we develop a specific implementation for each of our partners.
"All the protocols we have developed using an open-source framework are housed in a non-profit association."

How many members are in the consortium?
To date, there are more than 35 members, which are divided between brands and integrators. The Union des Fabricants (Unifab), which is the French anti-counterfeiting association, is also part of the consortium.
Can you share some feedback at this stage?
As with any highly innovative subject, we have to do some educational work to convince people of the benefits of our solution. Above all, it is about choosing carefully when and how to deploy it – for example, we can offer to equip watches that come back for after-sales service with a digital passport, for customers who wish to do so.
The Hour Club, the exclusive site for Vacheron Constantin customers, will also enable them to benefit from services linked to the digital authentication of their watch.
How do you link the watch to its digital twin?
Essentially by scanning the warranty card. But it is not impossible that the technology will evolve. For example, some brands may want to engrave their models, or even link them biometrically by taking very detailed photos during production. At the moment, however, these developments all face the same problem: very specific conditions, in terms of the brightness and resolution of the smartphone's camera, are required for recognition to work. It also requires a dedicated app: the phone's camera will not recognise an object on its own. For our part, our speciality remains the creation of the digital double – the brands then link it to the watch according to the technology they prefer. We are agnostic on this point...
Several consortiums are developing in parallel in the luxury sector around blockchain applications. What is your ambition for Arianee?
Our ambition is to contribute to these developments by proposing a standard, but not necessarily to cover the entire industry. Several solutions and several players can operate together in the same market, in a complementary way.
"Our speciality is the creation of the digital double – the brands then link it to the watch according to the technology they prefer. We are agnostic on this point."