Hector, the valiant hero of the Trojan wars, embodies the ideals of bravura and courage.

It is this symbol of the eternal masculine spirit that the company SMB Horlogerie has chosen to illustrate its all new brand of trend watches, designed exclusively for men: "Hector H."

Solidity, authenticity and virility are the values that best describe this collection, with its 200 models of watches and chronographs, water-resistant to 10 bars, in steel or black IP finish steel, with leather, rubber straps or metal bands.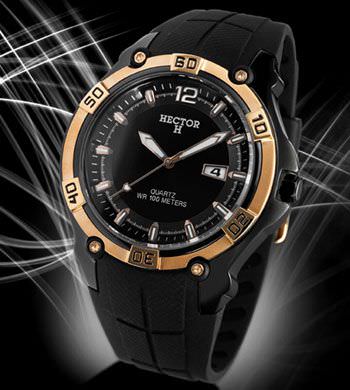 Hector H watch - 665050

Offering very good value for money, the collection brings new life to the men's watches sector. It looks like Hector H will enjoy the same success as the "Go" (Girl Only) brand, launched 4 years ago, a fashion fantasy brand aimed at young girls and young women.

SMB also has two other brands: "Certus", a collection of classic watches for men and women and "Certus Paris", a range of jewel watches paved with diamonds, for women.



Hector H chronograph - 667013

Source: Emotion France/Hector H c/o SMB Horlogerie
Contact:certus@smb-horlogerie.com

(Please credit europastar.com)