T
he movements of Semper & Adhuc's watches were manufactured between the years 1930 and 1960. With this bold choice, the French brand contributes to sustainability, while resisting the tyranny of market standards.
The result is a unique object, which embodies its own history. The aesthetic is sober and modern, mixing the classic codes of watchmaking with more contemporary details.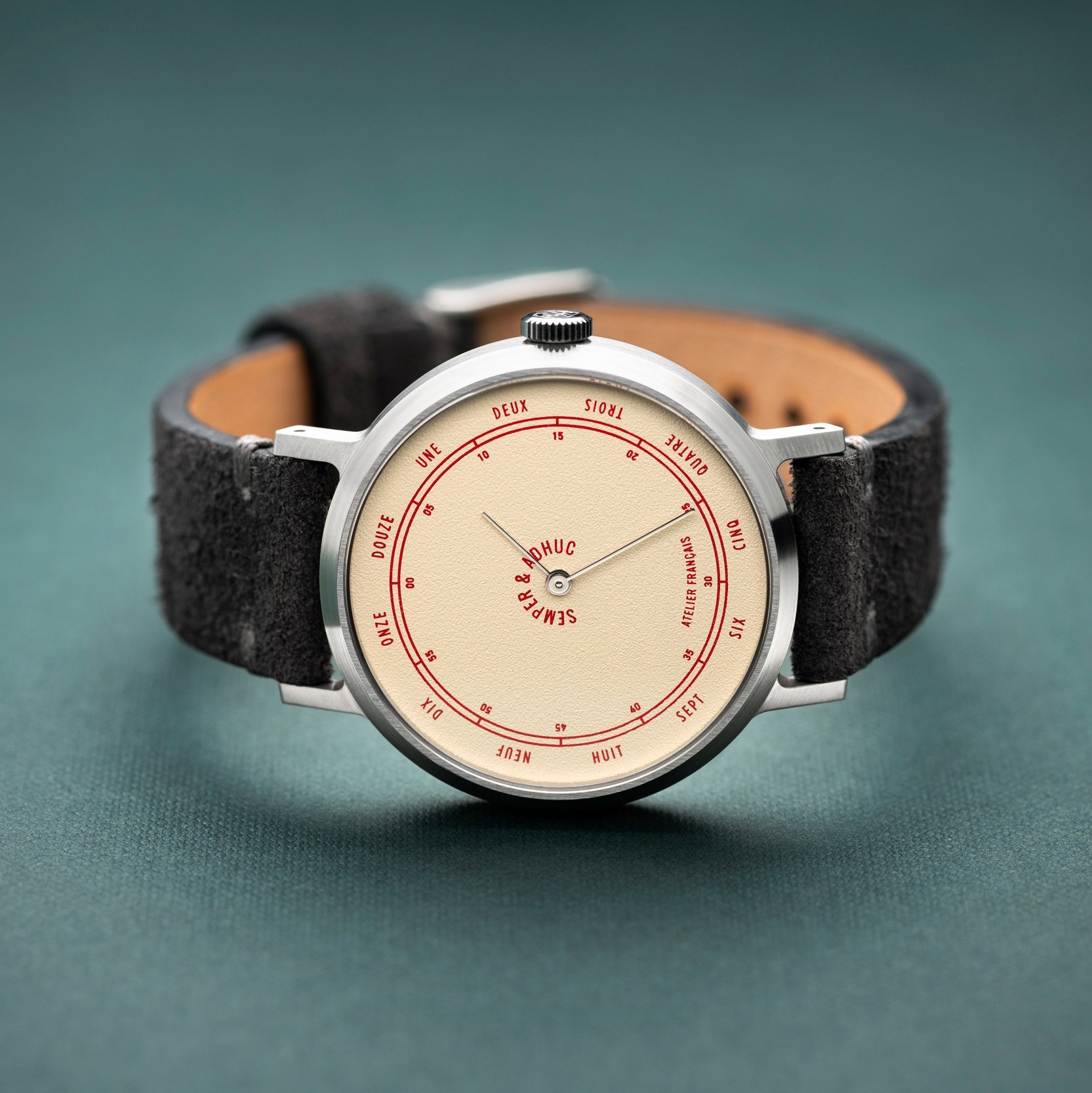 Each Semper & Adhuc watch is designed, manufactured and assembled in France.
In addition to its workshop located in Bordeaux, Semper & Adhuc partners are exclusively local. This situation allows us to run responsible manufacturing, which is well in line with current environmental and consumer trends. Not to mention the inspiration of French elegance…
Inspired from the ancient engravings of skymaps, "l'Instantanée originale" is the only model of Semper & Adhuc collection where the hours are actually written in every letter. This peculiarity has ensued a tremendous public success. The drawing is nicely highlighted by the play of colors on the dial, which combines nicely a cream colored background with the red pad printed, perfectly adjusted with the light grey watchband.

Explore the Europa Star archives - Join us as a Club member
New: 40'000 pages added, since the year 1950!
Our data base contains over 100,000 pages and 70 years of fully searchable back issues, up to the most recent publication. A treasure trove for all knowledgeable professionals and aficionados.