A
ged wood dashboards, chrome spoked wheels, leather that is glove soft: the new Roadster collection by Wolf is inspired by the best of British motorcars, Jaguar, Aston Martin, Bristol and the like. Ebony macassar polished wood is indeed the perfect backdrop for any watch.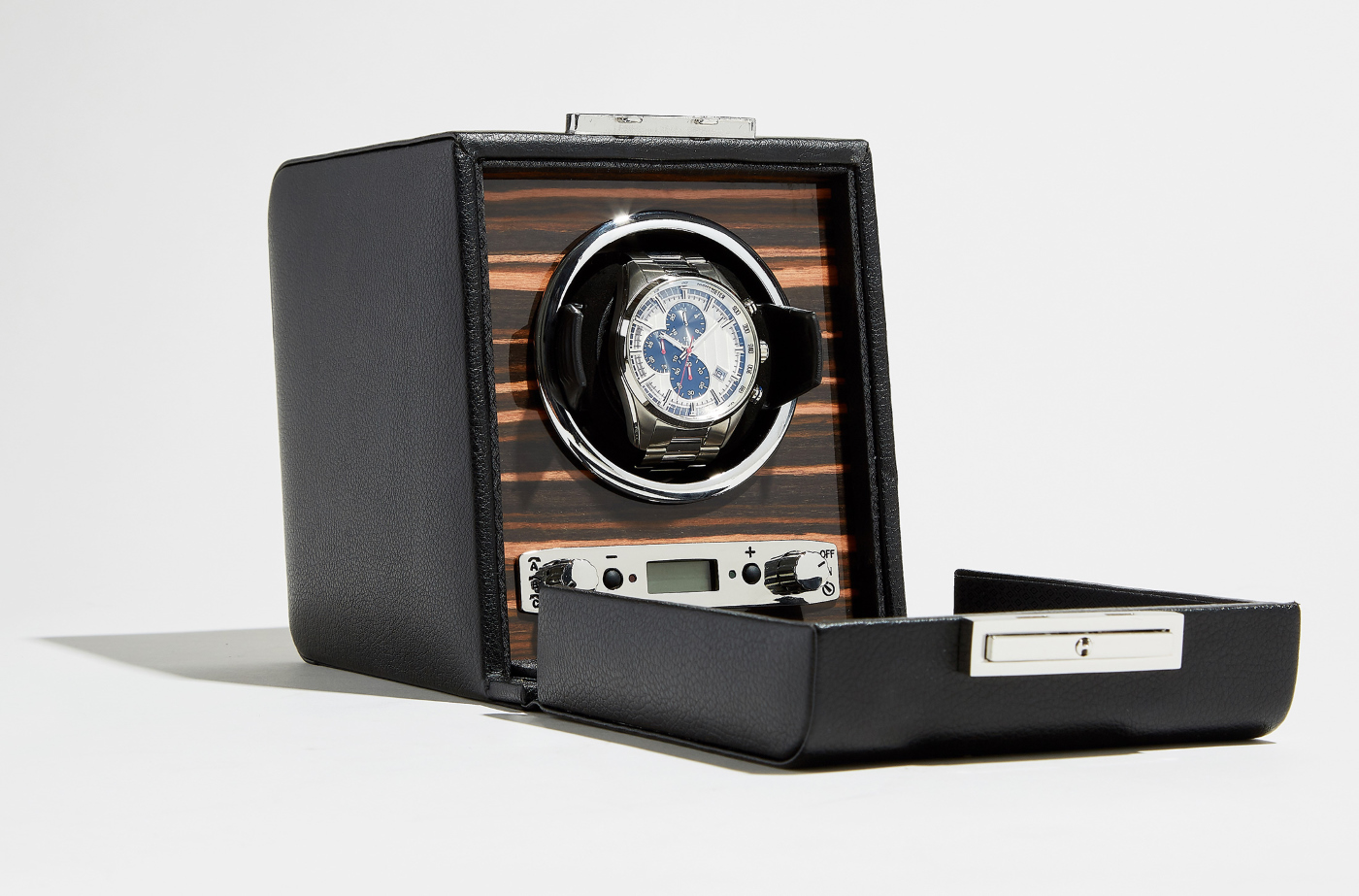 The collection includes a range of watch winders available in single, double, triple, 4-piece, 6-piece and 8-piece, along with watch boxes for 8-15 piece collections and a triple watch roll. All of your watches can now be treated to the perfect number of turns.
Every Wolf winder is covered by a 2-year warranty and can be traced to birth by its serial number.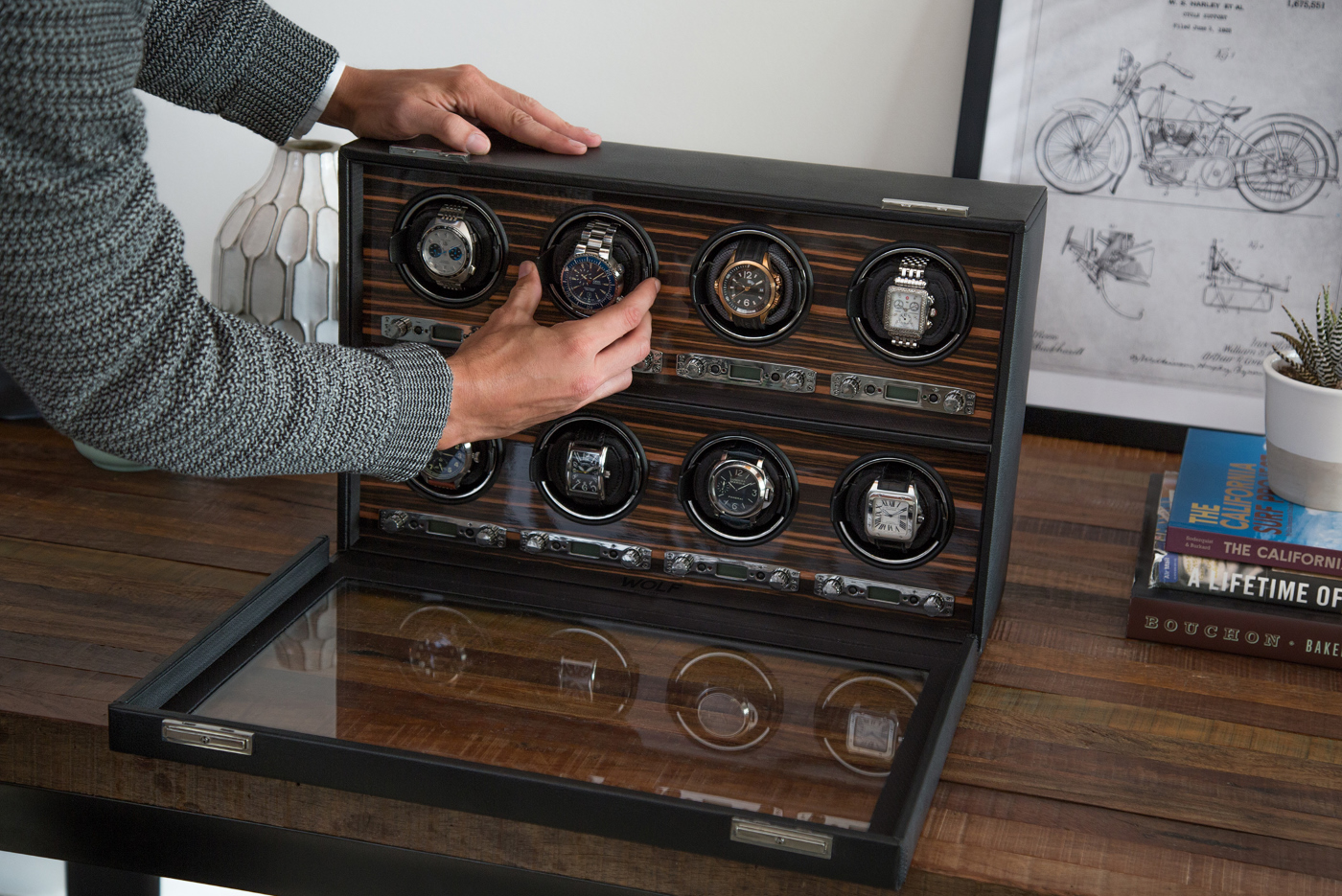 As a five-generation family-owned company operating since 1834, Wolf know what they are talking about when they state that "for a legacy to endure it must be nourished and upheld while melding beauty and functionality".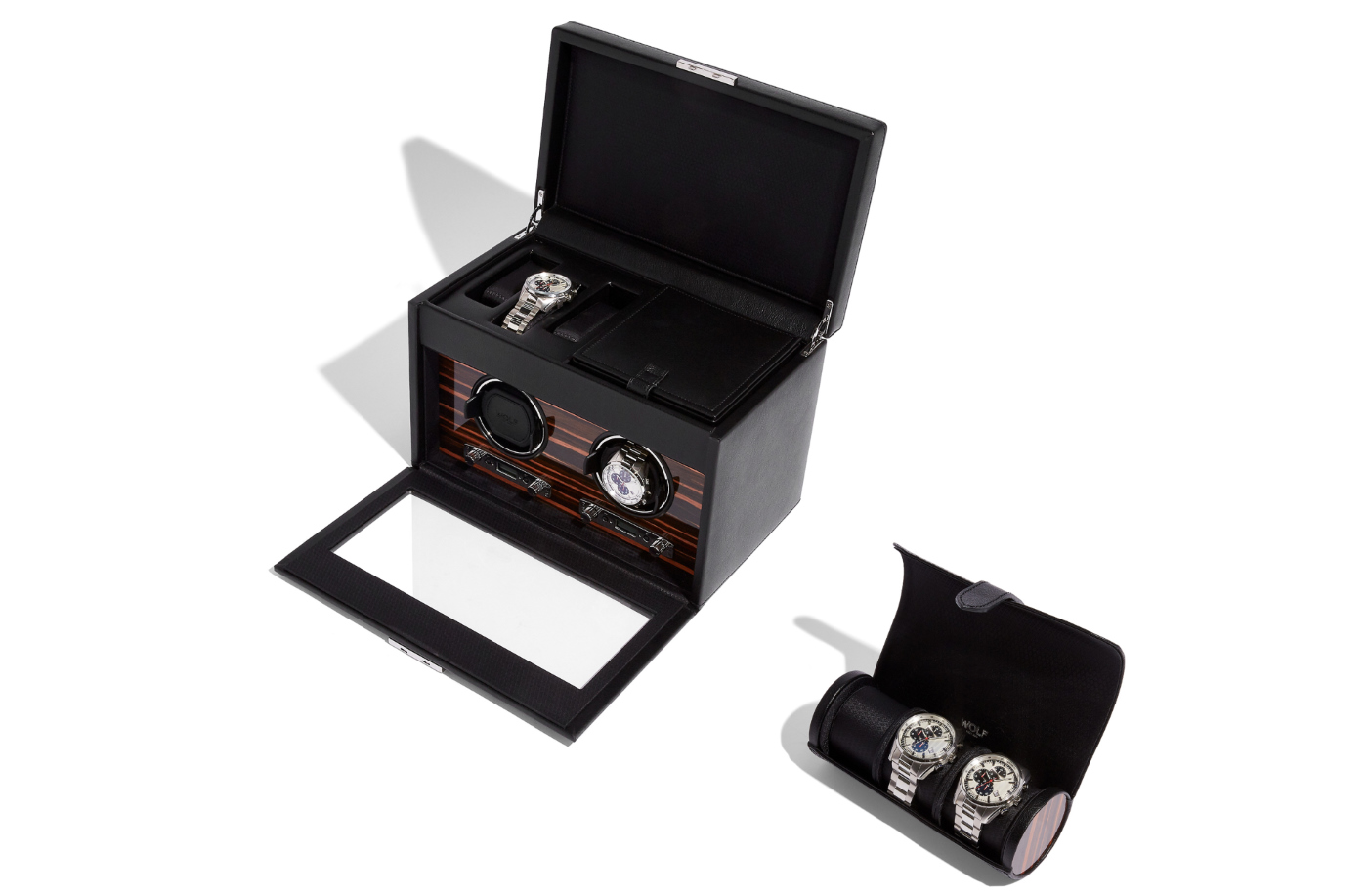 A Wolf winder is a handmade precision instrument. From the optimum size of drum and cuff to the technology that delivers the exact number of turns per day, they test the tests to deliver the highest possible quality – nothing is left to chance.