A
n invitation to immortalise a precious moment. Each bespoke dial is personalised to display a map of the sky with the stars from the day, time and place that are dear to you, thus making each watch a unique piece.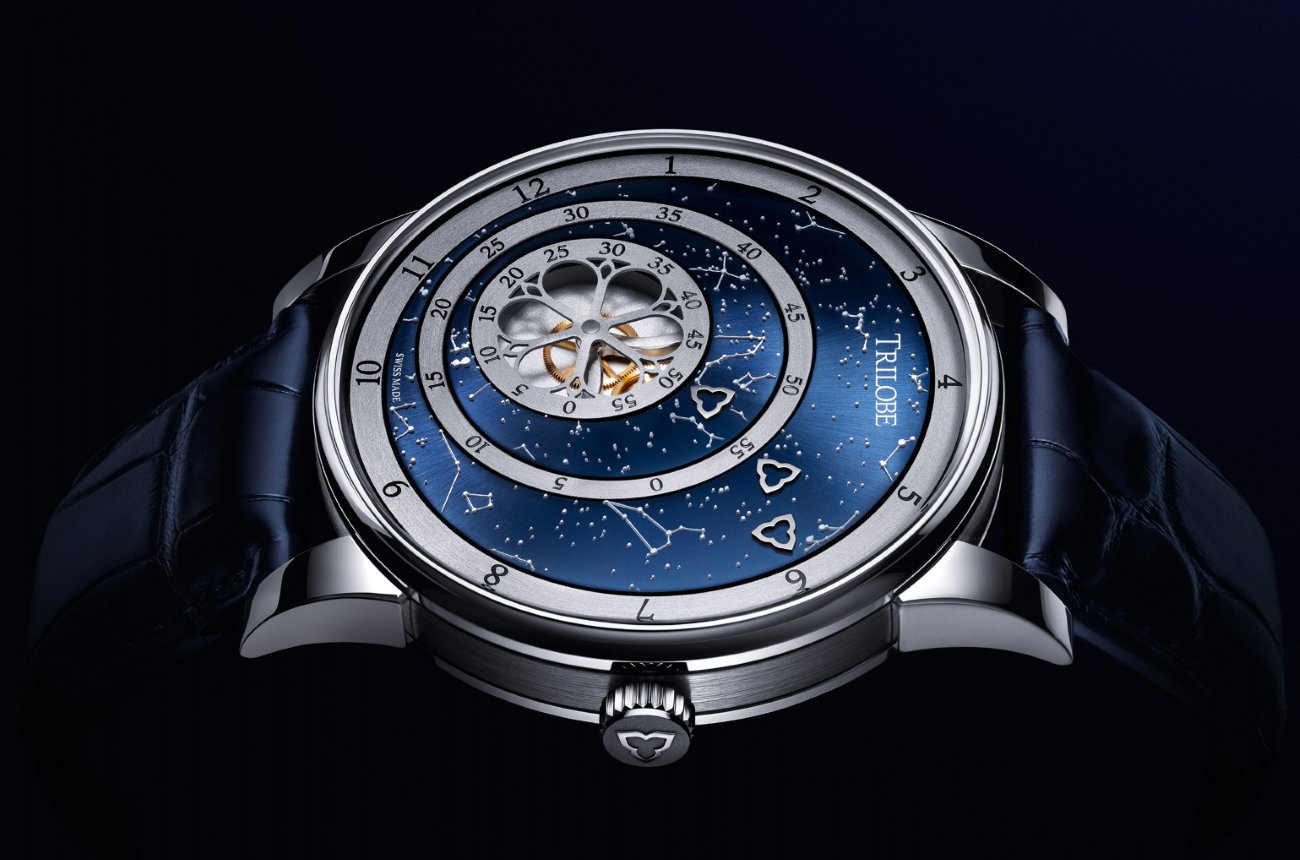 At nightfall, the stars come to life and light up to illuminate the chosen moment, hence suspending the passage of time. It's a thoughtful way of entrusting its receiver with a powerful message of love, a happy or promising moment, a life project, or an open secret, for an intimate creation.
The Trilobe watch puts time in motion, with three rotating rings: the largest ring for hours, the median one for minutes, the smallest one for seconds. The secret watch is equipped with the Trilobe's integrated automatic movement, the X-Centric calibre.