B
ritish heritage brand WOLF has been producing handcrafted collections for over 185 years. Simon Wolf, who heads up the family business since taking over from his father Philip more than 20 years ago, has always dreamt of combining his love of British automobiles – the natural beauty of worn leather, polished metals and perfect lines – into a totally new design for a WOLF collection for watch care and travel.
After three years and many design iterations, the collection he envisioned is now ready.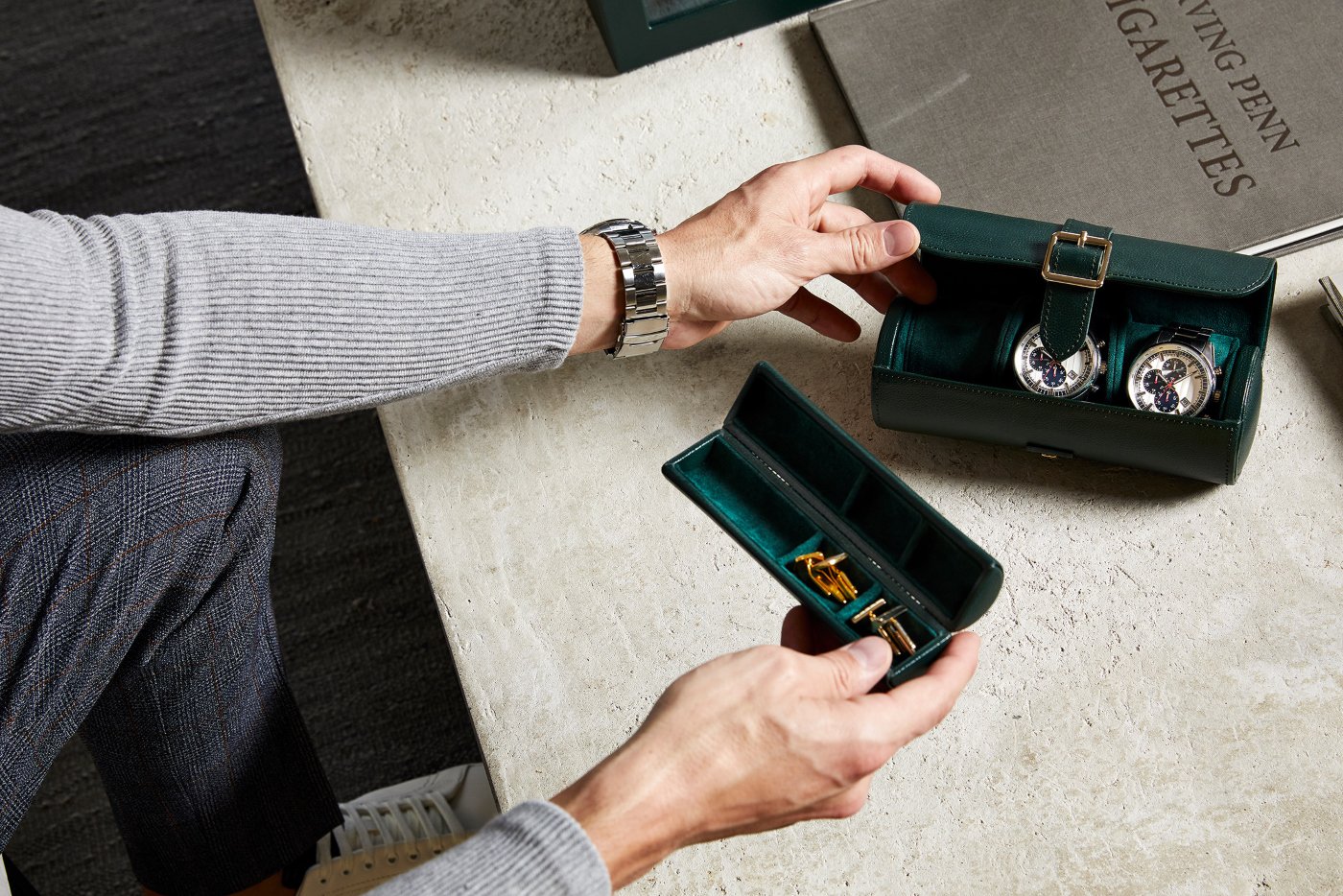 "British Racing Green represents my love of cars, watches and the creation of the perfect place to garage one's timepieces," says Simon Wolf. The line features cutting-edge design, from a revolutionary quad-angled panelled lid to gold hardware accents throughout, with cushion close hinges and fluted bezels.
British Racing Green is a truly English collection of watch winders, boxes and watch rolls; perfect for the watch collector, steward and traveller. From soft pebble-grained leather, reflective of the sumptuous seat interior of the 1964 Aston Martin DB5 (a model owned by Philip Wolf IV) to the spoked wheels of the 1953 Aston Martin DB 2/4 and the Alcantara headliner of the venerable 1997 Aston DB7.