H
ead of the family business since taking over from his father more than 20 years ago, Simon Wolf had always dreamt of combining his love of British automobiles and the natural beauty of worn leather, polished metals and the perfect lines of an English classic car. Many years in the making, the British Racing Green collection is now complete and ready to launch.
A truly English collection of watch winders, boxes and watch rolls, it is a per- fect companion for the collector, safekeeper and watch traveller. Its materials range from soft pebble grain leather, reflective of the sumptuous seat interior of the 1964 Aston Martin DB5 owned by Philip Wolf IV, to the spoked wheels of the 1953 Aston Martin DB 2/4 and the Alcantara headliner of the venerable 1997 Aston DB7, both owned by Simon Wolf.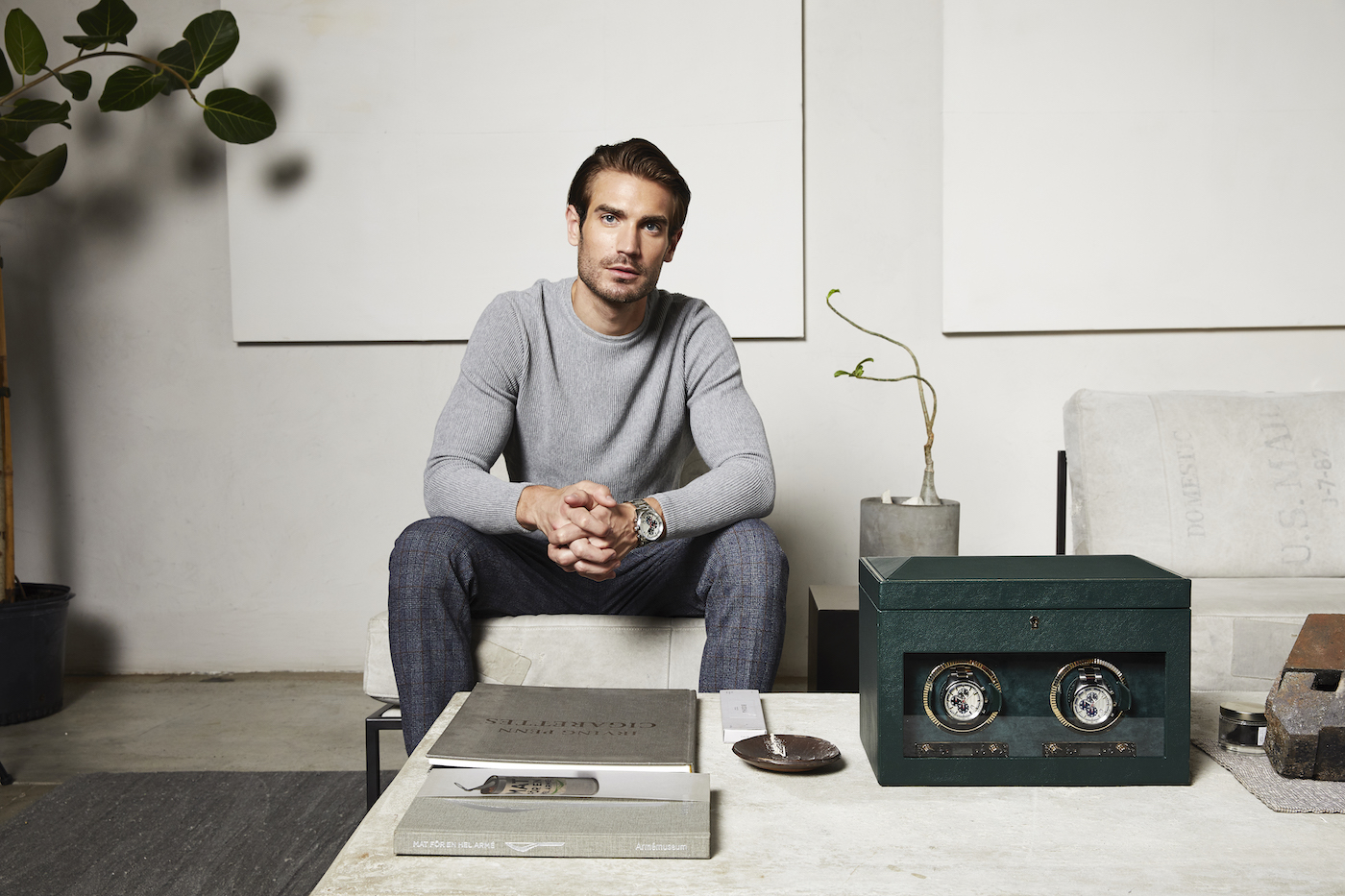 "British Racing Green represents my love of cars, watches and the building of the perfect place to garage one's watches," says Simon Wolf about this new line of watch winders, boxes and rolls.
The British Racing Green line of products
When asked what spurred him on throughout the conception of this new line, Simon Wolf replies: "To have the luxury to design a collection that reflects one's loves and passions is a gift that balances the long hours and tough times a company with over 185 years of history like WOLF has weathered. British Racing Green represents my love of cars, watches and the building of the perfect place to garage one's watches."