F
rom an aesthetic perspective, the new Defy Extreme represents a "super- charged" Defy, where the outlines and details are accentuated and further holistic details are masterfully integrated. Among them, a larger 45mm case, sharper lines, more pronounced edges, and an overall silhouette that exudes robustness, resilience and a penchant for exploring new horizons.
To further highlight its uniquely daring design, the interplay between materials and their finishes serves to add another dimension of modernity. The matte titanium and matte titanium with rose gold versions feature an entirely matte-finished microblasted surface, recalling a monolith subtly and uniformly weathered by the elements over time. Moreover, the titanium version with blue accents is finished to bring out the different facets of the metal with polished, satin-brushed and matte surfaces.
The dial of the DEFY Extreme has been designed to enhance legibility while allowing a clear view of the 1/100th of a second chronograph calibre, with two escapements beating at 36,000 vph for the timekeeping part and 360,000 vph for the chronograph.
To further enhance the tonality of the watch and the depth of the movement, the movements are coloured galvanically to match and complement their sturdy exterior: black for the matte titanium, blue for the polished, and gold for the titanium and rose gold.
Coinciding with the launch, the brand has also unveiled its new role as Official Timekeeper and Founding Partner of Extreme E, a new off-road electric racing championship. An appropriate, environmentally-conscious setting in line with the spirit of this new collection.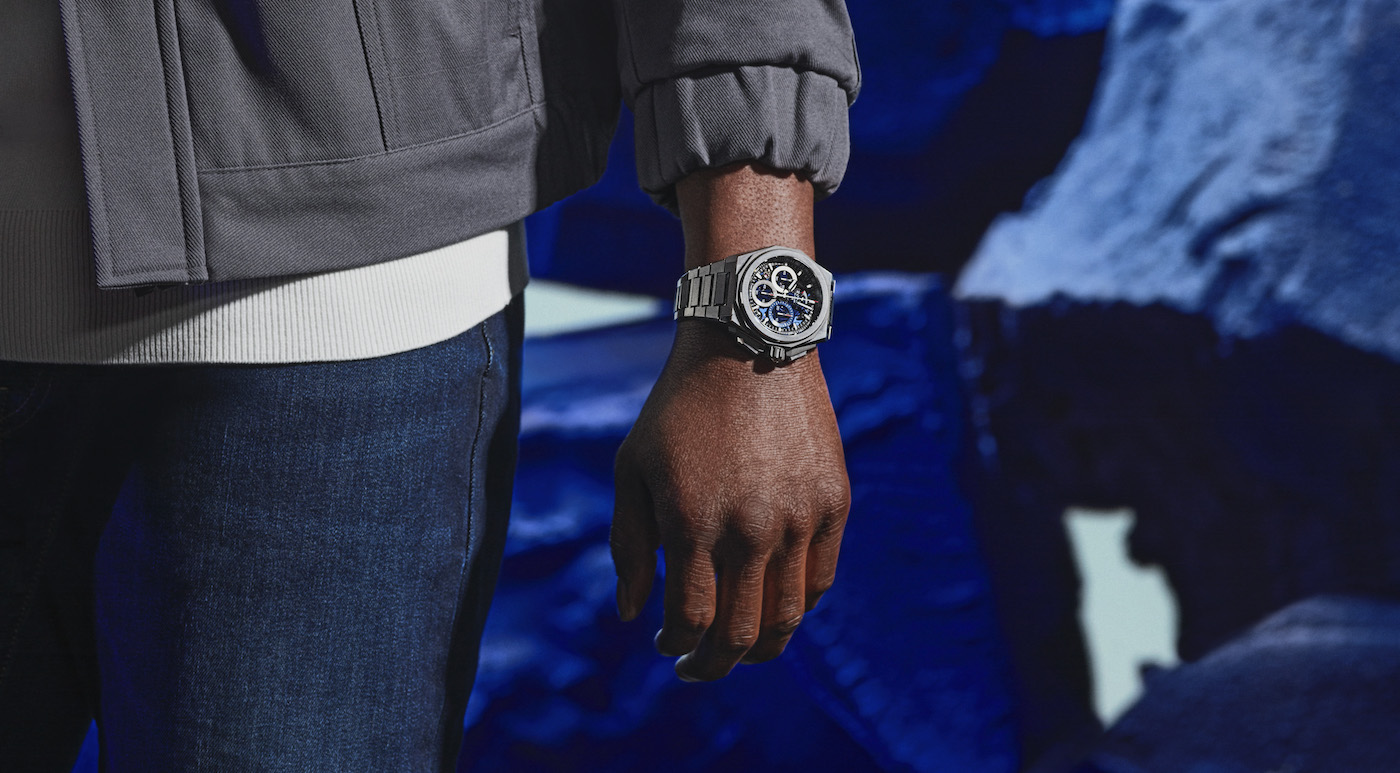 Price: 97.9100.9004/02.I001: CHF 17,900. 95.9100.9004/01.I001: CHF 17,900. 95.9200.9004/77.I001: CHF 21,900