I
magine you are on a business trip from Miami to Geneva, then on to Dubai, and finally finishing in Singapore. Just figuring out exactly what time it is after crossing several time zones is challenging enough, and, if you are wearing a standard world time watch, chances are the world time information on the dial is too small for your weary eyes to actually read.
To address this need, Bovet 1822 has developed a major advancement in the setting and using of the world time function – the Orbis Mundi. This new timepiece shows all 24 time zones at a glance, thanks to its top-of-the-world display, and all functions are set using just the crown. This display makes reading the time anywhere in the world a breeze.
The Orbis Mundi is easy to set, using only the crown to set both the time and the 24 world cities. Turn the crown counter-clockwise to set the hours and minutes, and clockwise to set the unique 24 world time zone dial.
"As you can imagine, I travel quite a lot as head of Bovet 1822, and deal with people in many different time zones," owner Pascal Raffy says. "I wanted an elegant timepiece that would make it easy to set and tell the time anywhere in the world. My team of amazing developers and watchmakers and I came up with a surprisingly simple yet beautiful way to display all 24 time zones."
The Orbis Mundi also stands out for its iconic Fleurier case. The ergonomic 42mm Grade 5 titanium or 5N red gold case provides optimal comfort no matter the size of the wearer's wrist, thanks to its slim profile (11.25mm) and its signature sapphire-cabochon-topped crown and bow at 12 o'clock.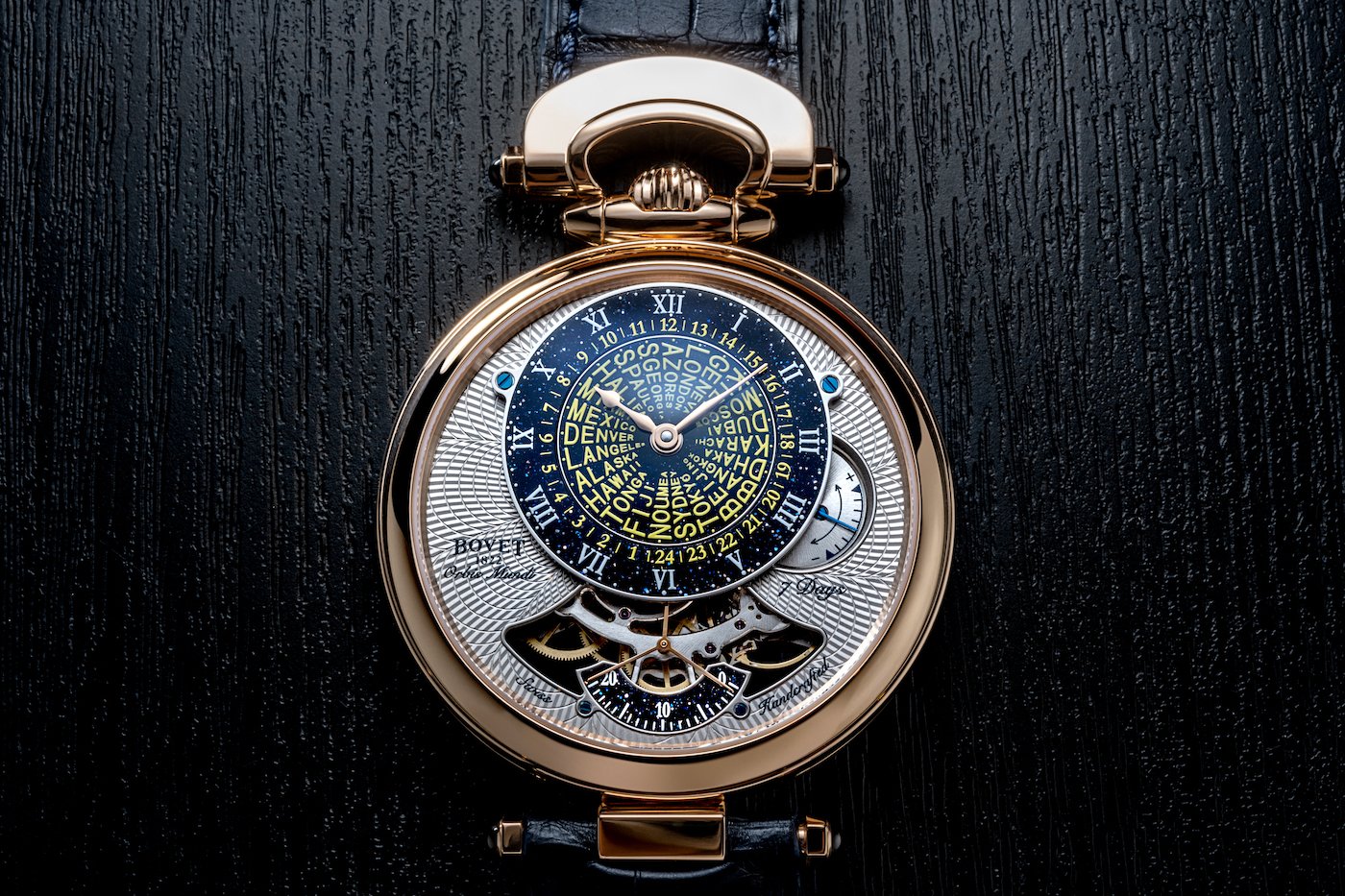 Price:
Titanium: CHF 43,000
Gold: CHF 48,000
CLICK HERE FOR MORE INFORMATION