"O
ver the past few months, I've seen very different profiles using our Showcase solution: retailers, brands, groups and even journalists are making their own applications of it." Swiss watch photographer Denis Hayoun has an ever-growing order book for the solution he developed with his partner Fabrice Rabhi.
Simply put, Showcase is a "portable studio" that allows a small object, a watch or a piece of jewellery, to be filmed from multiple angles. "We designed the hardware but also very intuitive software that connects to video conferencing or messaging solutions like Teams, WhatsApp, WeChat, Telegram, Zoom or Webex, or directly to the users' website."
Showcase is one of those innovations that enables anyone to take ownership of a new technology without having to undergo months of training or read a manual of hundreds of pages. "We have worked a lot on the fluidity of the solution, which always surprises users at first," continues Denis Hayoun. "The software serves the user, not the other way around. This way, we can concentrate on the essential: sharing a message, showing new pieces and interacting. We are bringing back the human element to the heart of online exchanges and we create emotions."
A playful, pragmatic, Swiss solution that both accelerates and humanises the digitisation of watchmaking. Carefully crafted and simple to use.
Luxury is conveyed first and foremost through personal interaction. Seeing the facial expressions of your interlocutor, the environment of the boutique, the finest details of the watch and the jewellery: this is what Showcase communicates, through a straightforward high-tech object. No need to unlock windows, or to make the other person wait on the other side of the counter: with one click, without even taking off the presentation gloves, all the necessary tools are available to both parties in the conversation.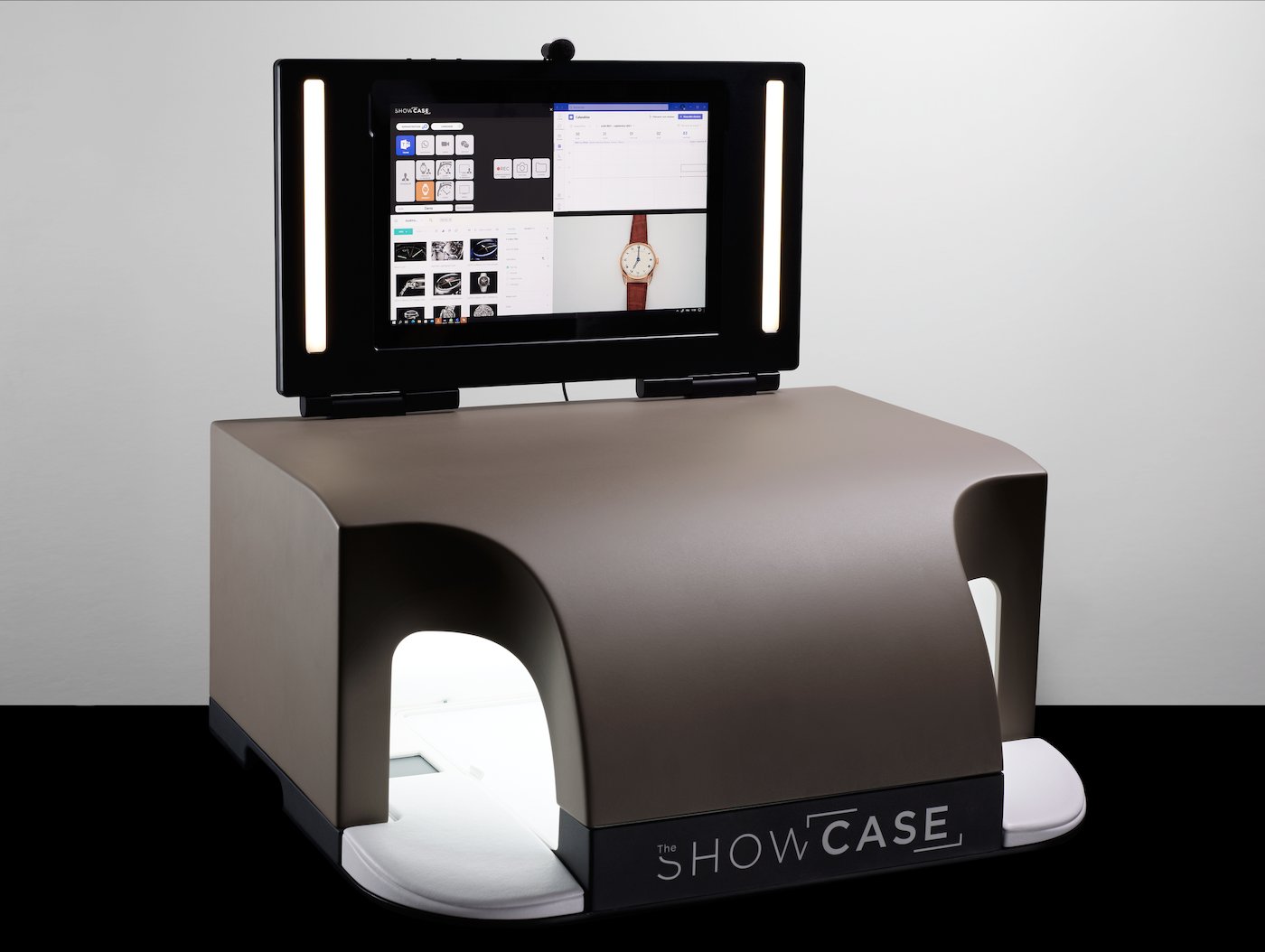 At a time when everyone is talking about "phygital", Showcase provides an answer to this delicate equation and makes it possible to maintain a high-quality remote exchange with its customers and community wherever they are in the world. In this way, the brand image is protected and enhanced. This kind of solution that "humanises" the digital world is all the more essential in an emotion-based industry.