R
aketa is finally relaunching its most emblematic watch design - the Big Zero. It is one of the few Soviet-era watch designs to have conquered the hearts of the world and to have stood the test of time. It shares with Brutalist architecture a taste for a minimalistic and functional aesthetic: a black & white dial with oversized numerals crowned with a big 0. A self-evident, functional, but nevertheless radical design.
By common standards, this is not a classic watch design. But, with its unique and timeless quality, this design has become a Raketa classic. This new version of the Big Zero dial reconnects with its original bold design. The original typography and the very specific triangles have been entirely recreated. But the sobriety of the black & white dial is counterbalanced by thick embossed printing which brings a touch of three-dimensionality and elegance.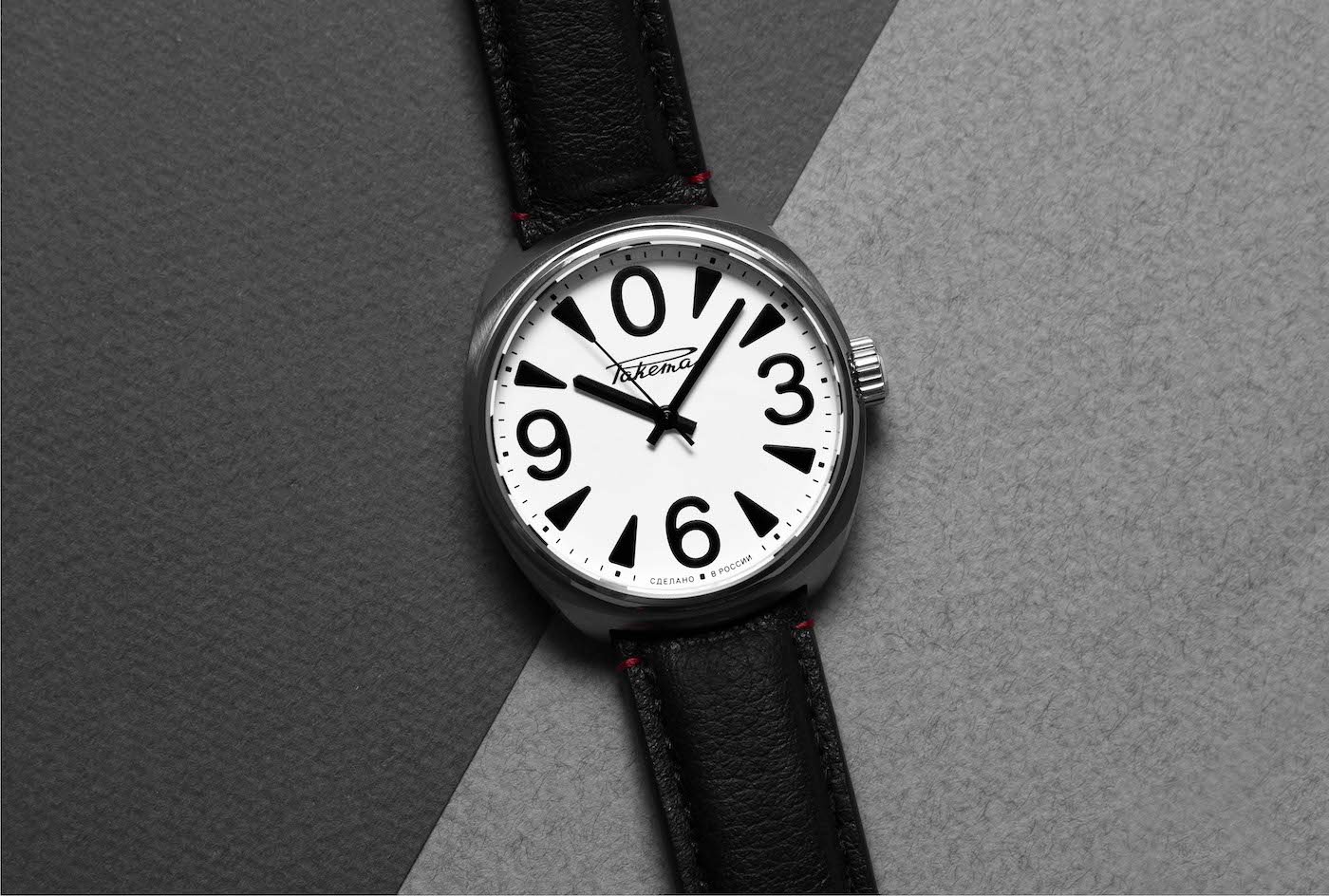 A new case with a compact design was developed to highlight the dial. This short case preserves the roundness of its original Soviet-era design, even if its architecture is now articulated around a "cushion shape" design: a volume that offers a lot of surface where brushed sides contrast with polished ones. A synthetic ruby stone glows behind the Raketa factory's logo that is cut on the side of the crown: a reminder of the stone-cutting origins of the Manufacture, 300 years ago.

The case back, with deep engraving, reveals the beautifully decorated Raketa automatic movement. If black & white defines the Big Zero's identity on the front of the watch, Raketa's traditional red color dominates the back of the watch with the red rotor and red strap lining.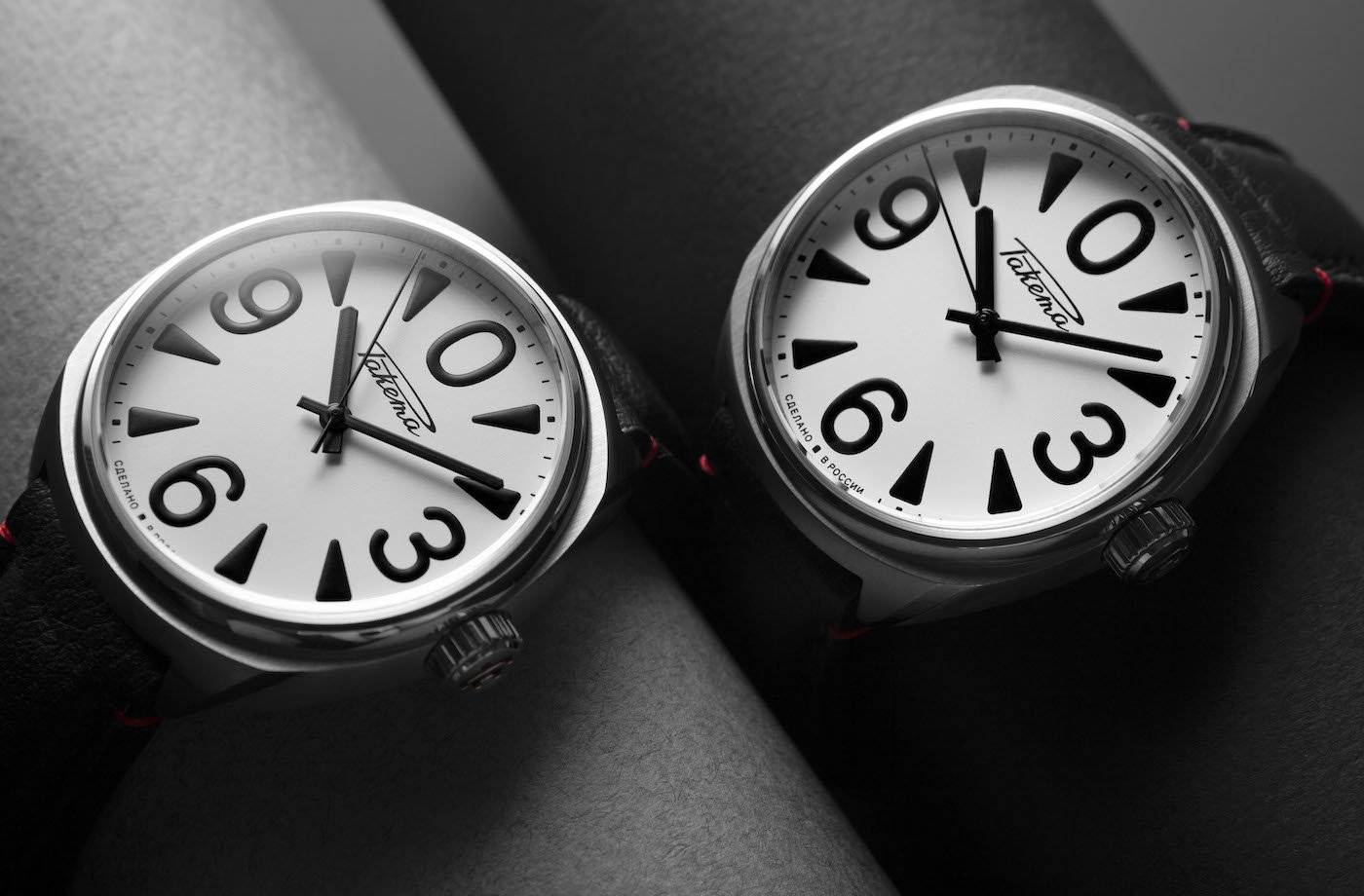 When asked what inspired Soviet designers to create this bold design with a big 0, old specialists of the Raketa factory answer that it is simply more logical to start counting time from 0. Indeed, time, like everything else in our lives, always begins from 0. With this radically innovative concept, the Big Zero watch is at the avant-garde of time reading: time starts from 0, not from 12! It directly challenges the worldwide established convention that there should always be a 12 on the dial.

Watch lovers from all over the world must have related to this concept because this Soviet Raketa watch quickly gained mainstream worldwide popularity and was nicknamed "Big Zero". This design dates back to the end of the Soviet era.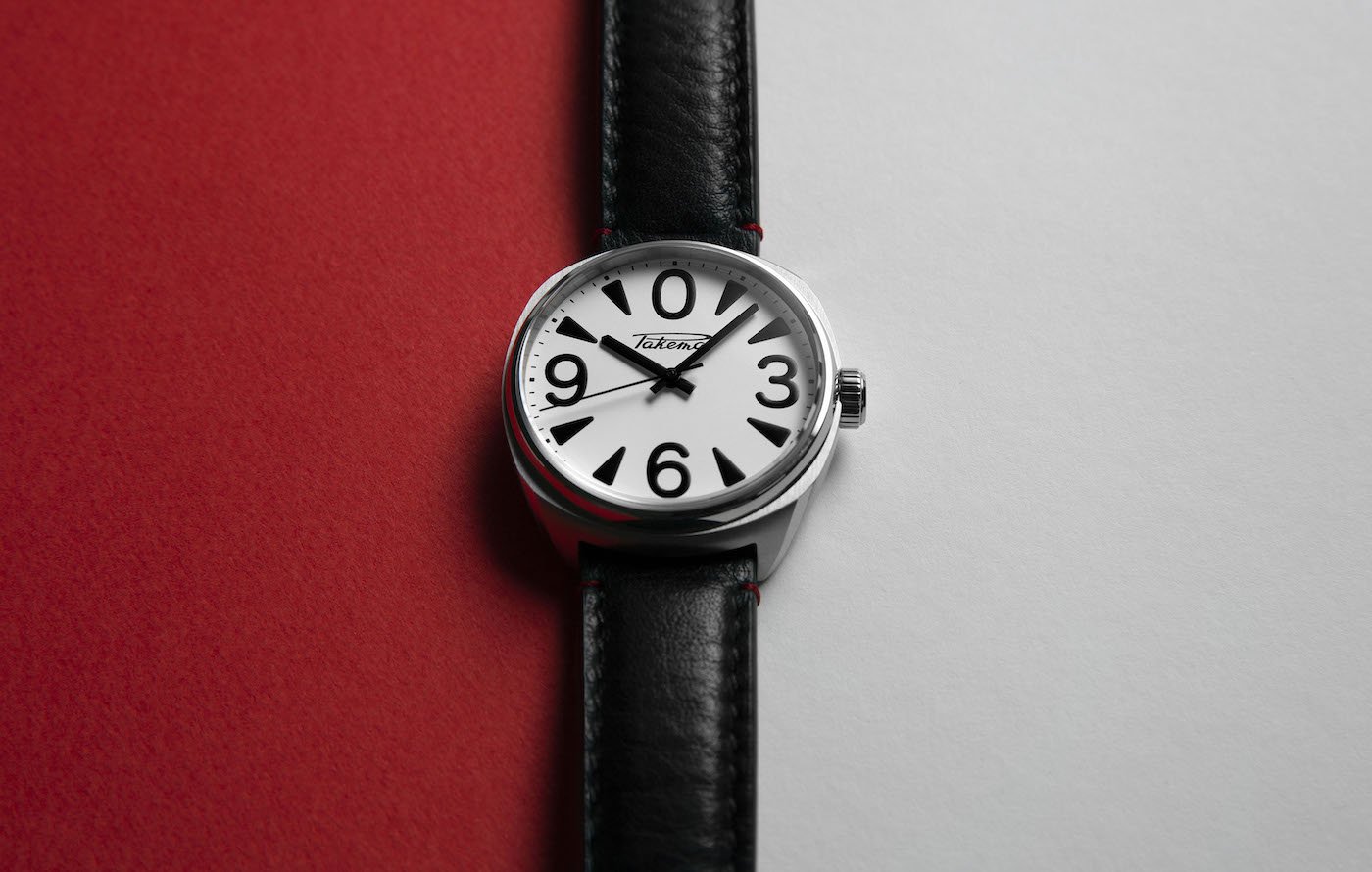 It was first popularized by Gorbachev, the Secretary General of the Communist Party of the USSR, who opened up the country by initiating radical social and economic reforms known as Glasnost and Perestroika. During an international political summit in Italy, he was asked to explain what "Perestroika" meant. He simply showed his Raketa Big Zero watch and said: "It's like on my watch: the Soviet people want to start everything from zero". This immediately made the headline of Italian newspapers. Thus began the legend of the "Big Zero"...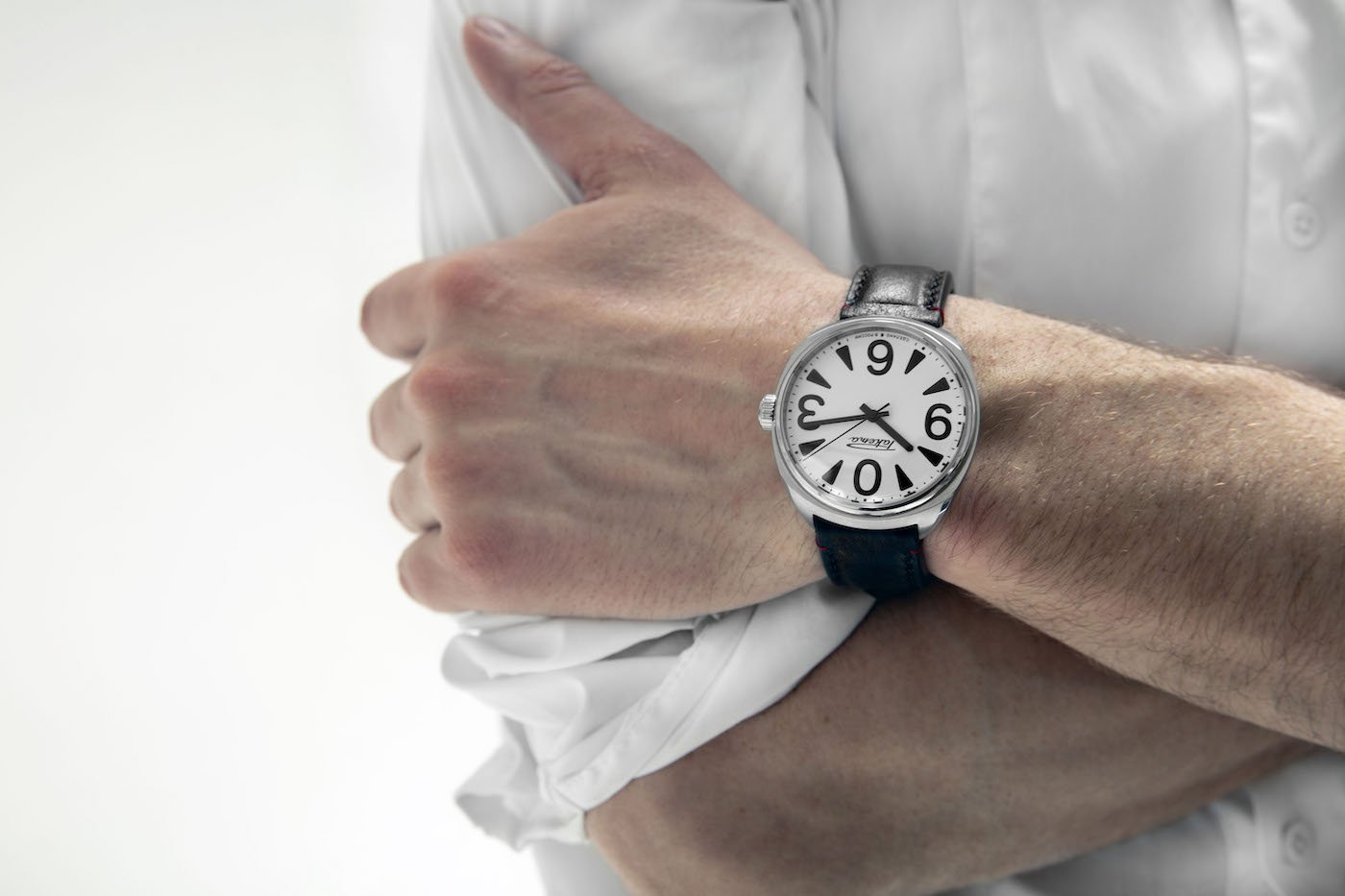 TECHNICAL SPECIFICATIONS
Movement:
Calibre: 2615
Functions: Automatic
Number of jewels: 24
Testing positions: 4
Average rate (s/d): -10+20
Average running time (h): 40
Frequency/hour: 18.000 / 2.5Hz
Bi-directional automatic winding Yes
Stopper of self-winding unit activated during manual winding: Yes
Decoration: Laser engraving
Neva waves
Red rotor
Case:
Material: Stainless steel
Size: 40 mm
Front glass: Sapphire
Back glass: Mineral
Crown: Ruby stone inside the crown
Water resistance: 10 АТМ
Strap/bracelet:
Material: Genuine leather
Width: 20 mm
Price: € 958 (without VAT)