Europa Star already presented a preview of this superb orbital tourbillon (cf. ES 6.04), developed by Christophe Claret for the new brand, Jean Dunand, that he created with Thierry Oulevay.
The Orbital, the first tourbillon to make a complete rotation around the dial, opened the high season of tourbillons that we are witnessing today. The first examples of this surprising realization are leaving the brand's ateliers today.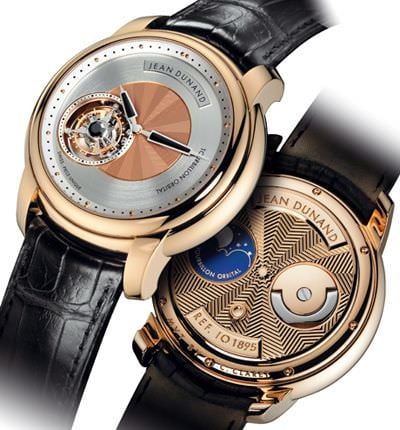 The first example of the Orbital Tourbillon. Each watch is unique. This first model sports a very lovely guilloché adornment, but the creators are already talking about other decorations inspired by Art Déco.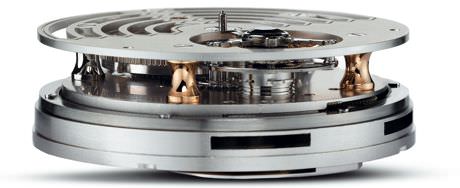 The movement as seen from the side. An astute mix of traditional and hi-tech watchmaking, such as the central micro ball bearings with double rotation (one direction for the orbital movement and the other for winding).


Jean Dunand is a brand devoted entirely to the exceptional piece in terms of both mechanical timekeeping and decoration. It was named after a famous and creative Swiss designer who was active during the two world wars and who was particularly fond of the flourishing Art Déco period, which serves as a source of inspiration for the brand's unique dials and geometric forms made of the rarest and most unexpected materials such as caviar fossils…
The Orbital is really something to make heads turn.


Source: April-May 2005 Issue

More...Click here to subscribe to Europa Star Magazine.