This past autumn when Andi Fesl and Michael Bamberger came to see me to present their new brand, Horage, I said to myself, "Yet another watch brand!"
Yet another watch brand in a world already saturated with brands. Yet another watch brand trying to find space on retailers' already overflowing shelves. Yet another watch brand at a time of economic meltdown that seems to grow worse by the day. And, do we really 'need' yet another watch brand?
But I politely listened to them, since that is one of my roles. . . And, as they talked, I began to change my mind. They were using words that we hear only too rarely in watch circles - words such as "social responsibility", "political conscience", "education", and "simplicity".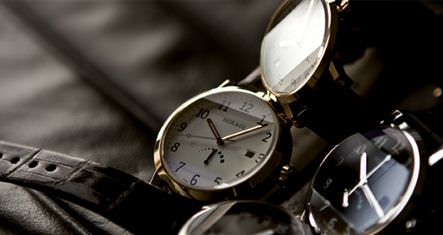 Was this just a targeted marketing speech on their part? No, it was much more than that, much better than that. It was sincere and passionate. Was it merely an example of idealism? Perhaps, but the idealists of today - are they not the realists of tomorrow? Without idealism, the world would hardly advance at all.
Behind the Horage project Andi Fesl is a young inventor who has already earned his stripes in the software industry and in the domain of the mountain bike where he successfully developed a very innovative brand. So, what is he doing in watchmaking?
Fesl began looking further afield, then got a little closer to the watch industry when he married a woman entrepreneur of Chinese origin, established in Bienne, who is the head of a company that manufactures watch components. He observed that the entire industry, divided between prestigious traditional brands on one side and young brands trying to make their mark on the other, was caught up in a luxury spiral - a spiral that was continuously moving towards more complications, towards following the latest trends, towards introducing new collections at a frantic rate similar to the fashion industry.
One day, Fesl said to himself, "Luxury could be something else, something simple, something long-lasting. It could be made to endure! But above all, luxury could assume its responsibility in this globalized world. Luxury could participate in helping create better understanding among cultures and in promoting peace. It could also participate in education, which is the centre of everything."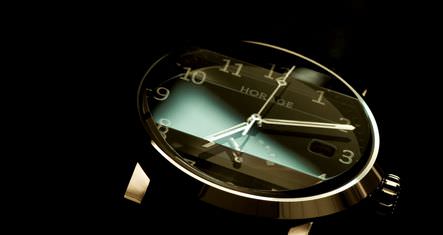 Luxury can be simple
Deciding to move into the watch arena, Andi Fesl, a man who understands the requirements for product manufacturing, took his time to develop his ideas. He designed a simple, attractive, and essential watch - with no superfluous complications - that was created to fulfil its primary function. It is an easy-to-wear timepiece, made to endure, with timeless styling. It is also, very importantly, the best possible reflection of his social concerns. His product must be part of a larger picture - one of social and political responsibility.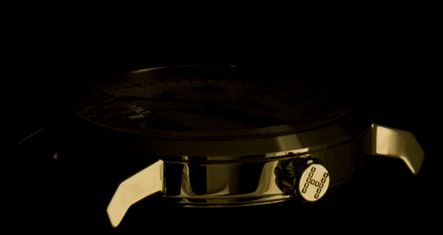 Omnium Collection
Conceived with this double goal in mind, the Horage project is seeing the light of day at BaselWorld 2009 during a launch to be held at the Schloss Binningen, not far from the city centre.
The brand's first step is the Omnium Collection, presented as a limited edition series. Composed of two models, in 35 and 40 mm diameters, both available in pink or white gold, the Omnium watches are round, with perfectly balanced proportions, and highly readable. One of the most remarkable features is the facetted sapphire crystal that gives the timepiece a discreet yet welcome touch of sophistication.
Hours, minutes, and centre seconds are standard, with the addition of a power-reserve (42 hours) indicator for the 40 mm Omnium. They are equipped with an ETA automatic movement (modified by Soprod) treated with black PVD. The movements also have an 18 carat gold rotor that has been given a fine satin finish, and laser cut to show the shape of the Horage logo. The watches are mounted on an alligator bracelet with original clasps decorated with the brand's logo.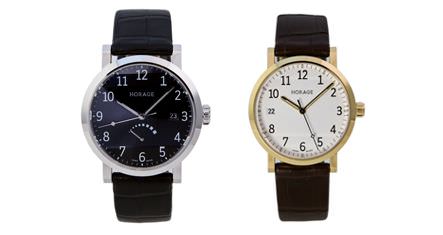 1,500 CHF per watch
In keeping with the idea of 'responsibility', Horage will donate 1500 Swiss francs from each watch sold to a fund for programs dealing with schooling and education around the world. (The prices of the timepieces vary according to the present and future models from 4,000 to 40,000 CHF.) Each year, three countries, out of a possible 194, will be chosen at random to receive the money raised during the year. The Horage funds will go towards strengthening already existing educational projects in these selected nations.
Horage also wants to work with the highest level of transparency. In the case of sales through its retailers, the funds will be directly given by the company. For products on consignment, the donation will also be made directly by Horage, and not by the retailer, as soon as the consigned watch is sold. Horage has also stipulated that no administrative fees will decrease the amount of the donation. Every year, a book entitled The Tale will be published so that the brand's charitable activities can be made public through direct testimonies and reports.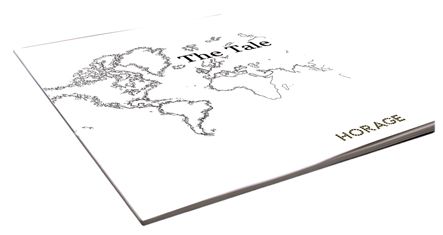 Direct distribution
With the launch underway, the brand is now working towards establishing its international distribution. In the current economic downturn, this will certainly not be an easy task. But Michael Bamberger, in charge of sales, and a man with a lot of experience (he worked for a long time at Raymond Weil) is confident. "We intend to handle the greatest part of our distribution directly," he says. "We are looking around the world, not for distributors in the classic sense of the term, but rather for ambassadors who share our spirit – 'facilitators' who can introduce us directly to retailers."
The offer of Horage will gradually expand over time. Besides the yearly limited editions, the new brand intends to launch two collections in the near future. The Tritempus, as its name suggests, is a triple time zone retrograde watch that promises to be 'very readable, thanks to a system of using apertures for the time.' The second collection is called '4Seasons'. Both new lines are in the same spirit of: "If it is simple to make things complicated, it is more complicated to make things simple."
We wish them luck.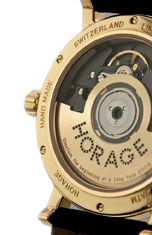 Source: Europa Star April-May 2009 Magazine Issue