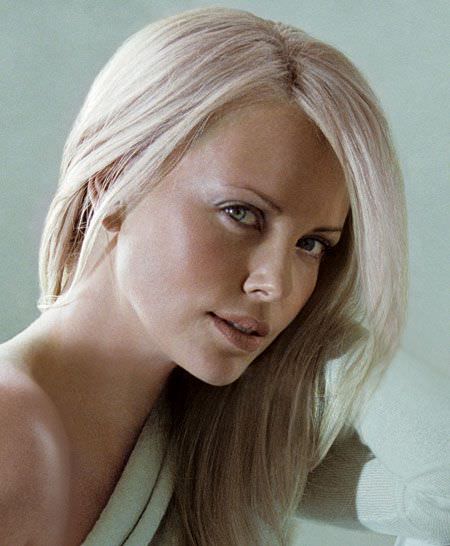 Over the last few years, Raymond Weil has repositioned itself, gradually moving from the image of a 'broad-based' watchmaker, with a large and varied offer appealing to a wide audience, to a more upmarket image in terms of price, centred around a handful of clearly segmented collections, featuring the strongly identifiable models of Parsifal, the collection leader, as well as Don Giovanni, Othello and Tango.
Recently, to round off, in a manner of speaking, its new position, Raymond Weil launched a more 'patrimonial' collection, reserved exclusively for mechanical watches, aptly entitled Tradition.
"This repositioning took place very rapidly, more rapidly than we had ex-pected, notably because of the excellent response from our markets," explains Olivier Bernheim, CEO of Raymond Weil. "In this process it has made us move from a very feminine image to a largely masculine offer. We had a need, an urgent need, therefore, to reinvest once again in the feminine sector where the demand is very strong, and where we still have a very good image, since this is one of the historical strengths of the brand."

A higher retail price
Pragmatically, the launch of the Shine collections answers this need. But it is more than just a response to this need. It is also, in a way, a wager. Up to now, the average retail price for Raymond Weil products was around 1,800 Swiss francs. But, the new Shine collection is being offered at an entry level price of 2,000 Swiss francs, and can climb to as high as 5,000 Swiss francs, with the core collection neighbouring around 3,500 Swiss francs. "This is a serious step forward," adds Olivier Bernheim.
To collect on its wager, the brand is betting on its in-house designs, which are totally original and inspired from the Art Déco era, but that have been revisited with very contemporary styling.
Streamlined, lightly rounded, bold, the Shine timepiece is quite feminine, sensual to the touch, with its soft curves. Its moiré dial, in subtle ivory or coffee tones, is decorated with two rows of diamonds (100 diamonds for 0.32 carat) or with one single row (44 diamonds for 0.14 carat) or even with a small diamond-set pyramid for the entry level model.
Its steel case is set with 48 diamonds (0.36 carat) and its central horns are available both without stones, or set with 18 diamonds (0.22 carat).
The central horns fit perfectly with the steel bracelet, or alternately, with a satin shantung bracelet (also available in an ivory, coffee, or black colour), thanks to a simple, discreet, and patented system of interchangeability, which is easily accessible on the back of the watch. The watch is sold with a special packaging box that contains both the steel and shantung bracelets. An XL model is expected to arrive on the marketplace soon.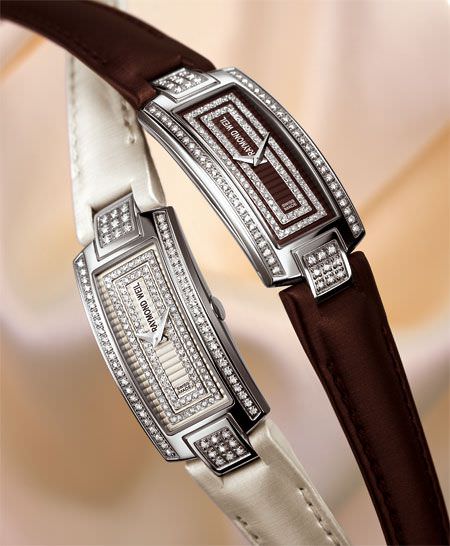 An icon and a face
Proof of the great importance that Raymond Weil gives to this launch is the brand's partnership with the Hollywood star, Charlize Theron. She represents the "icon of Shine and the face of Raymond Weil," explains Olivier Bernheim enthusiastically. "Up to now, we have never used 'testimonials' but we felt that, especially in certain markets susceptible to the 'glamour' factor, employing an outstanding actress would become a necessity in terms of marketing. But, in taking this step, we wanted to have someone truly exceptional. Charlize Theron corresponds in all ways to the image that we want to convey of Raymond Weil, to our profound identity: purity, elegance, intelligence, class, distinction, discretion… This exceptional actress, who won the Oscar in 2004 for her fabulous performance in Monster (which earned her not less than 16 awards for her role) responds to all the criteria of this definition.
Charlize Theron, who up to now had only accepted two publicity contracts (L'Oréal and Christian Dior), and who had decided to not accept others, finally agreed to a world exclusive, including the United States, for Raymond Weil watches. Charlize Theron will thus actively contribute to the launch of Shine, but her name and her face will also be associated with other collections of the Swiss brand.

Huge media effort
This high level commitment implies a huge marketing effort, which will see a major rise in Raymond Weil's presence in the media starting in mid-September, date of the progressive introduction of Shine onto the various markets. In the beginning, the brand is targeting the USA, Canada, China, Russia, Australia, Dubai, Turkey, and Israel. In Europe, the launch is being conducted in Austria, Greece, Holland, Ireland, Norway, Portugal, the United Kingdom, and Switzerland, before reaching the other global markets during the course of 2006.
"This launch is being done progressively," explains Bernheim, "because we have always carefully watched how we supply the marketplace. The rapid rotation of products, restocking and volume are necessary for us. Today, all the watch brands are fighting to obtain the same space. To maintain our privileged relationships with retailers, we must assure them of an excellent return. One of our greatest strengths in this battle for the best placement is precisely our reputation for providing 'value for the money'. Even at this higher than normal price, we are and will remain ultra-competitive in terms of our price/quality ratio. Our marketing efforts along with the presence of Charlize Theron at our side – who I might add, in passing, is in three major films to be released in the coming season – will help boost our sales."

Ensuring the future
As we said in the introduction, Shine represents a major wager for the family brand. This move is even more important since it comes at a time when the company is vigorously reaffirming its determination to maintain its independence and its structure in a market that is becoming increasingly dominated by the large groups.
To this end, Olivier Bernheim and Raymond Weil himself, still President of the brand he founded in 1976, are more than proud to present the third generation to succeed to management positions within the company: Pierre and Elie Bernheim, appointed respectively Area Sales Manager (in charge of the countries in Eastern Europe) and a Member of the Board.
Pierre Bernheim, an enthusiastic 23 year old, explains why his personal presence in these markets is vital. "It demonstrates physically that there is continuity, and along with it, the willingness to follow along our road, a road of independence. The retailers are not only assured in this way, but they applaud it wholeheartedly. Since its creation, the success of Raymond Weil is intimately linked to the vast web of personal relationships that we have woven throughout the world. It is this personal involvement that explains the depth of our presence in our global network. My intimate understanding of the brand and its internal operations allows me to offer a level of service in the field that only a family-run company, not bogged down in bureaucracy, can provide."
The future thus seems well assured for Raymond Weil.


Source: October - November 2005 Issue

Click here to subscribe to Europa Star Magazine.