There can be no doubt that Mr. Genta has left an indelible mark on the history of watchmaking, revealing a unique talent and "inventing" the profession of "watch designer". A true legend in the world of quality watchmaking, Mr. Gérald Charles Genta has created true masterpieces of his art for the world's most prominent watch manufacturers. Now that he has established his own new trademark, Gérald Charles, Mr. Genta continues to astound with the creativity and originality of his collections of refined, prestigious technical and aesthetic quality.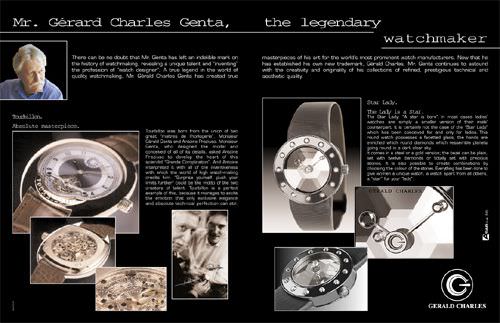 Tourbillon.Absolute masterpiece.
Tourbillon was born from the union of two great "maîtres de l'horlogerie", Monsieur Gérald Genta and Antoine Preziuso. Monsieur Genta, who designed the model and conceived of all of its details, asked Antoine Preziuso to develop the heart of this splendid "Grande Complication". And Antoine interpreted it with all of the inventiveness with which the world of high watch-making credits him. "Surprise yourself, push your limits further" could be the motto of the two creators of talent. Tourbillon is a perfect example of this, because it manages to excite the emotion that only exclusive elegance and absolute technical perfection can stir.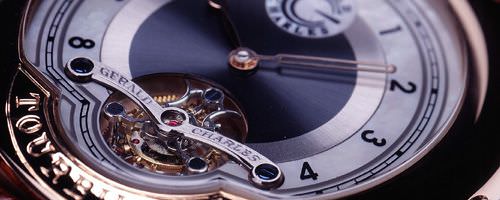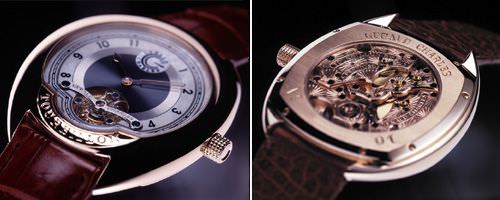 Star Lady. The Lady is a Star.
The Star Lady: "A star is born". In most cases ladies' watches are simply a smaller version of their male' counterpart. It is certainly not the case of the "Star Lady" which has been conceived for and only for ladies. This round watch possesses a facetted glass, the hands are enriched which round diamonds which ressemble planets going round in a dark clear sky.
It comes in a steel or a gold version; the bezel can be plain, set with twelve diamonds or totally set with precious stones. It is also possible to create combinations by choosing the colour of the stones. Everything has been done to give women a unique watch, a watch apart from all others, a "star" for your "lady".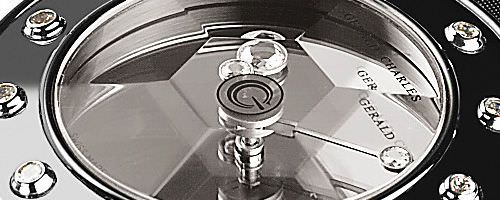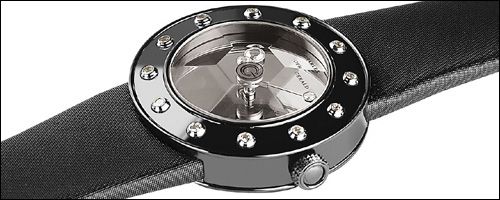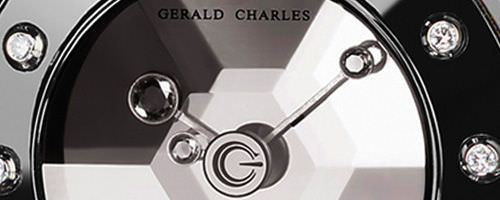 Europa Star Magazine June -July 2004 issue