Passion was born out of a love for beauty. It is a refined collection of ladies' watches created to appeal to a woman's feminine emotions. Passion creates a sensual feeling of love, excitement and ardour that symbolically offers a sensation of being between dream and reality.
A fashionable Parisian watch, Passion is designed for women desiring to enhance their femininity.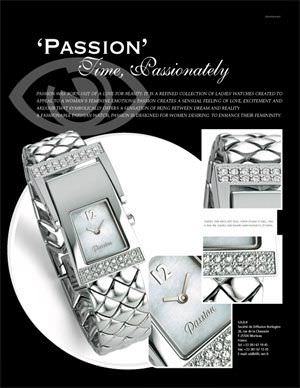 Stainless steel watch with strass, mother-of-pearl or black, silver or blue dial, stainless steel bracelet, water-resistant to 30 metres.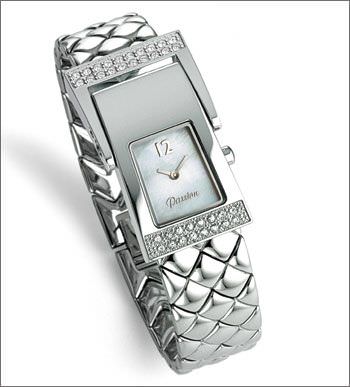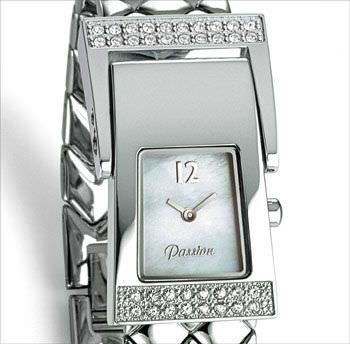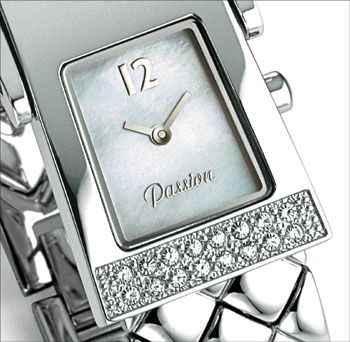 S.D.D.H
Société de Diffusion Horlogère
26, rue de la Chaussée
F-25500 Morteau – France
Tel: +33 381 67 19 45
Fax: +33 381 67 15 05
E-mail: s[email protected]


Exclusive agents for Middle East:
Blue Diamond Group, Doha, Qatar
Al-Ghazali Trading Co. LLC., Dubai, U.A.E,
Alaa Al-Jazeera Gen. Trad & Cont, Co., Safat, Kuwait Atamian Trading, Beirut, Lebanon, Mounir Watches Jewellery, Riyadh, Saudi Arabia, Al-Zeera Stores, Manama, Bahrain