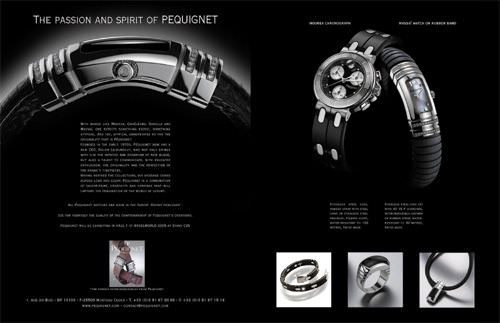 With names like Moorea, Caméléone, Sorella and Massaï, one expects something exotic, something atypical. And yet, atypical understates by far the originality that is Péquignet.
Founded in the early 1970s, Péquignet now has a new CEO, Didier Leibundgut, who not only brings with him the impetus and dynamism of new blood, but also a talent to communicate, with educated enthusiasm, the originality and the perfection of the brand's timepieces.
Having refined the collections, his message comes across loud and clear: Péquignet is a combination of savoir-faire, creativity and heritage that will capture the imagination of the world of luxury.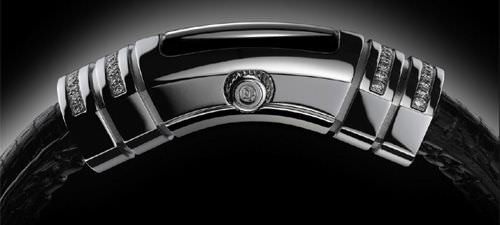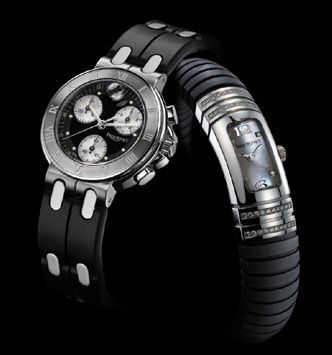 MOOREA CHRONOGRAPH
Stainless steel case, rubber strap with steel links or stainless steel bracelet, folding clasp, water-resistant to 100 metres, Swiss made.

MASSAÏ WATCH ON RUBBER BAND
Stainless steel case set with 40 VS F diamonds, interchangeable leather or rubber strap, water-resistant to 30 metres, Swiss made


All Pequignet watches are made in the purest 'Esprit Horloger'.

See for yourself the quality of the craftsmanship of Pequignet's creations.







Pequignet will be exhibiting in HALL 1 of BASELWORLD 2005 at Stand C25


1, rue du Bief - BP 13109
F-25503 Morteau Cedex
T. +33 (0)3 81 67 30 66
F. +33 (0)3 81 67 15 14

www.pequignet.com
[email protected]


Revelation of a brand