"The works of Tolstoi and Tchaikovsky are filled with profound contents, they are rich in generosity and the charm of the Russian soul, they captivate by their creative beauty and singularity …" explains Alexander Shorokhov. Using the know-how that he gleaned from his years with Poljot International,
Shorokhoff presents two watches: the Tchaikovsky alarm with its unusual double case and its removable inner part that allows a glance at the movement without removing the watch from the wrist; and the Tolstoi Chronograph with its moon phase and date functions.
Both watches have innovative designs and concepts and combine complex casing and movements with high quality workmanship that reveal the warmth and harmony of Russian styling.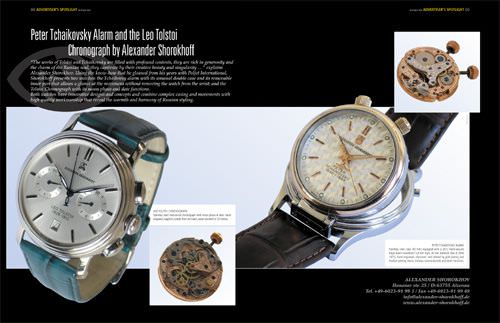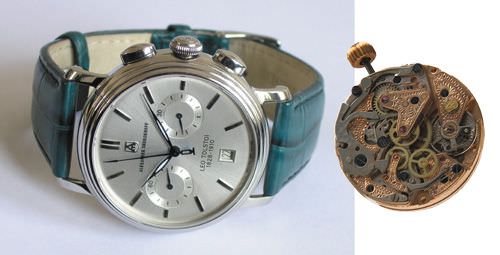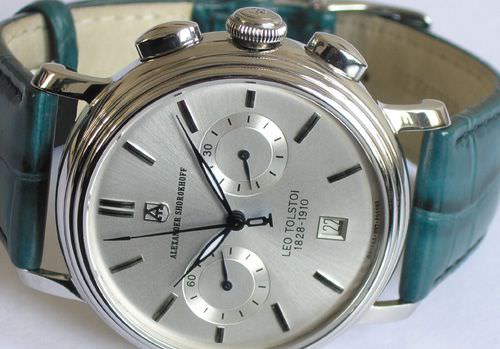 LEO TOLSTOI CHRONOGRAPH
Stainless steel mechanical chronograph with moon phase & date. Hand-engraved, sapphire crystals front and back, water-resistant to 50 metres.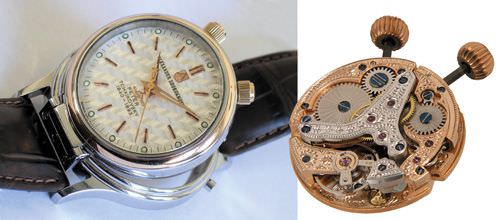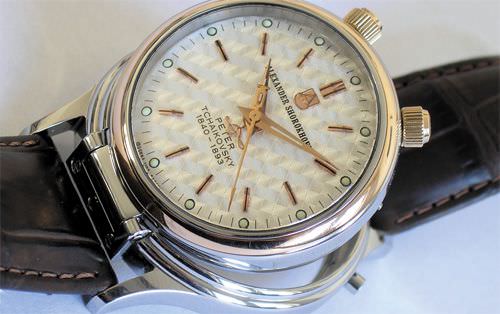 PETER TCHAIKOVSKY ALARM
Stainless steel case (40 mm) equipped with a 2612 hand-wound Poljot Alarm movement 5.8 mm high, 26 mm diameter (like A. Shild 1475), hand engraved, improved and refined by gold plating and rhodium plating. Hours, minutes, central seconds and alarm functions.



ALEXANDER SHOROKHOV
Hanauer str. 25 / D-63755 Alzenau
Tel. +49-6023-91 99 3 / Fax +49-6023-91 99 49
[email protected]
www.alexander-shorokhoff.de


Europa Star Magazine April - May 2005 issue


Click here to subscribe to Europa Star Magazine.