Roamer has reached maturity. The Soleure-based watch brand has arrived at this point by constantly refining its offer while stressing quality and elegance in its new products.
In the general timekeeping landscape in Switzerland, marked by a frantic move upmarket, Roamer is one of the rare Swiss watch companies to work consistently and with determination in what is generally referred to as the 'mid-range'.
Roamer's product offer has been refined, and it has found its true and best expression with the emblematic Competence Collection that is inspired by a historic piece from the Roamer collection. Beautifully designed and technically appealing, Competence is an integral part of its history, an important element of its heritage, and will play a major role in the brand's exciting future.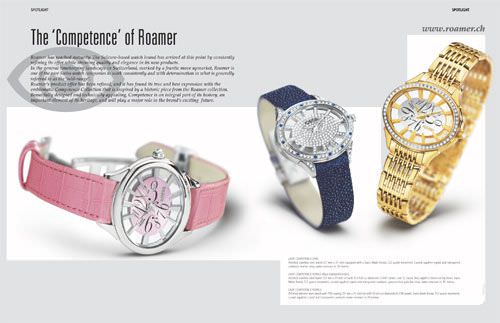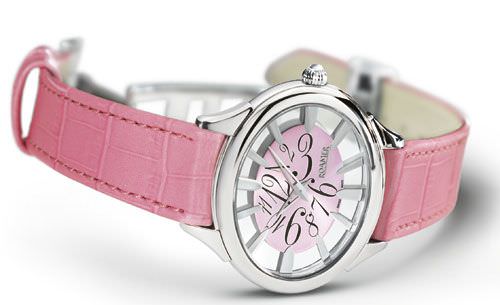 LADY COMPETENCE OVAL
Polished stainless steel watch (37 mm x 31 mm) equipped with a Swiss Made Ronda 732 quartz movement. Curved sapphire crystal and transparent caseback, leather strap, water-resistant to 30 metres.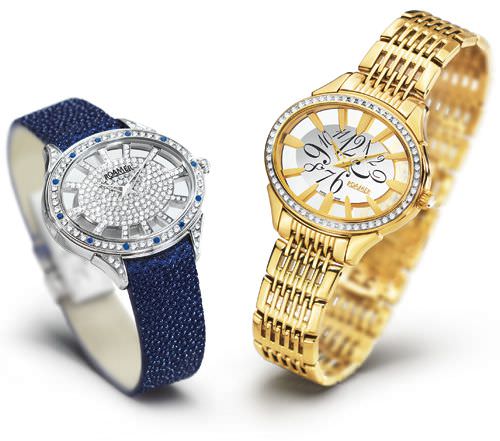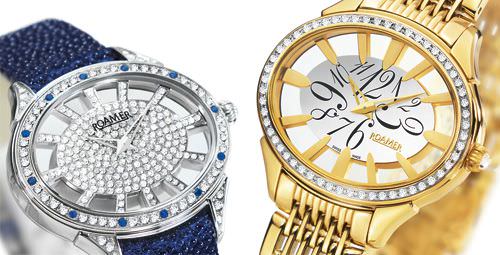 LADY COMPETENCE ROYALE (Blue Diamond Version)
Polished stainless steel watch (37 mm x 31 mm) set with 433 full-cut diamonds (2.481 carats) and 12 classic blue sapphire stones on top bezel. Swiss Made Ronda 732 quartz movement, curved sapphire crystal and transparent caseback, genuine blue galuchat strap, water-resistant to 30 metres.

LADY COMPETENCE ROYALE
Polished stainless steel watch with PVD coating (37 mm x 31 mm) set with 56 full-cut diamonds (0.658 carats). Swiss Made Ronda 732 quartz movement, curved sapphire crystal and transparent caseback, water-resistant to 30 metres.


www.roamer.ch


Source: Europa Star April-May 2006 Magazine Issue