Click on Europa Star faces.


Welcome to europastar.com World of Watches

Europa Star would like to welcome to its website all international watch retailers, distributors and manufacturers.

Although Europa Star is the professional media for professionals, watch aficionados around the world also will find in Europa Star a wealth of information either in our glossy printed magazines or on our websites.

Founded in 1927 and published out of Geneva, Europa Star is a 100% Swiss Made product with a global distribution, three websites and four languages, offering a direct line of communication to leading watch retail stores.

Both the magazines and websites include special reports on watch brands, production and distribution analyses, interviews, recent developments and, most importantly, the latest watch collections and trends in the fascinating world of Swiss and international watch brands.

As a trade professional or watch aficionado, you can subscribe to the magazine and to our e-newsletter.

Below you will discover what information is available, where to find it and how to use our website.
Enjoy your visit and we look forward to welcoming you back!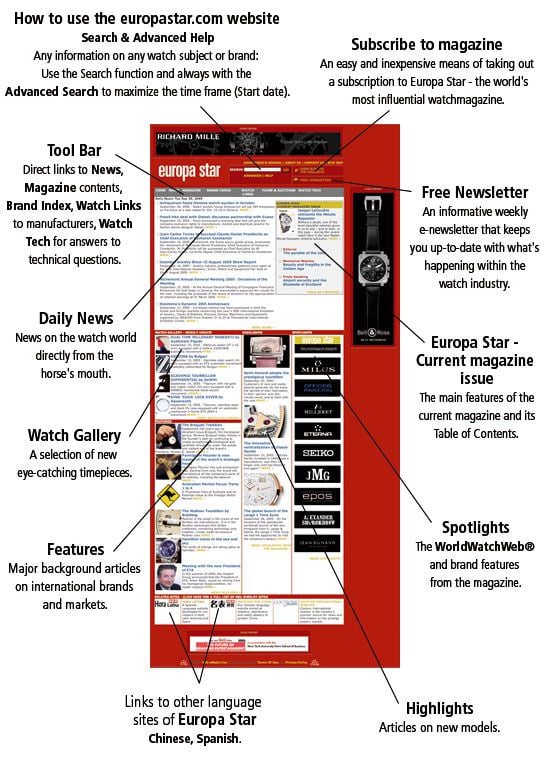 To become a subscriber to Europa Star CLICK Subscribe Here now and after completing the form, return it by fax with your payment information. You will receive the first of your 6 yearly print editions within 15 days direct in your mailbox, wherever you are in the World!

If you wish to contact us or have any questions, please use our HELPDESK: [email protected]