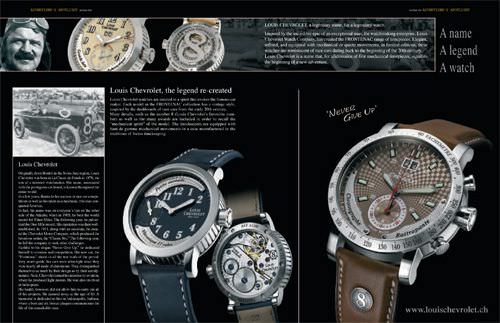 Louis Chevrolet
Originally from Bonfol in the Swiss Jura region, Louis Chevrolet was born in La Chaux-de-Fonds in 1878, the son of a talented watchmaker. His name, associated with the prestigious car brand, is known throughout the entire world.
In a few years, thanks to his success in race car competitions as well as his talent as a mechanic, this man conquered America.
In fact, his name was on everyone's lips on the other side of the Atlantic when in 1905, he beat the world record for Three Miles. The following year, he pulverized the One-Mile record. His reputation was then well-established. In 1911, along with an associate, he created the Chevrolet Motor Company, which produced the luxurious sedan, the "Classic Six." The following year, he left the company to seek other challenges.







Faithful to his slogan "Never Give Up," he dedicated himself to creation and competition. His new car, the "Frontenac" shone in all the test trials of the period. Very avant-garde, his cars were ultra-light since they were nearly all made of aluminium. They distinguished themselves as much by their design as by their aerodynamics. Next, Chevrolet turned his attention to aviation, where he produced light motors. He was also involved in helicopters.
His health, however, did not allow him to carry out all of his projects. He passesd away at the age of 63. A memorial is dedicated to him in Indianapolis, Indiana, where a bust and six bronze plaques commemorate the life of this remarkable man.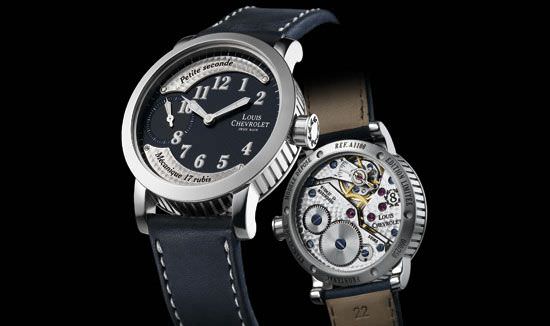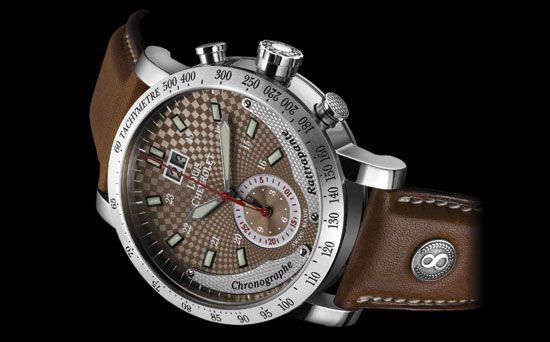 LOUIS CHEVROLET, a legendary name, for a legendary watch
Inspired by the incredible epic of an exceptional man, the watchmaking enterprise, Louis Chevrolet Watch Company, has created the FRONTENAC range of timepieces. Elegant, refined, and equipped with mechanical or quartz movements, in limited editions, these watches are reminiscent of race cars dating back to the beginning of the 20th century.
Louis Chevrolet is a name that, for aficionados of fine mechanical timepieces, signifies the beginning of a new adventure.


www.louischevrolet.ch


Source: Europa Star April-May 2007 Magazine Issue