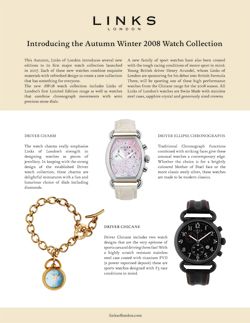 This Autumn, Links of London introduces several new editions to its first major watch collection launched in 2007. Each of these new watches combine exquisite materials with refreshed design to create a new collection that has something for everyone.
The new AW08 watch collection includes Links of London's first Limited Edition range as well as watches that combine chronograph movements with semi precious stone dials.
A new family of sport watches have also been created with the tough racing conditions of motor sport in mind. Young British driver Henry Arundel, whom Links of London are sponsoring for his debut into British Formula Three, will be sporting one of these high performance watches from the Chicane range for the 2008 season. All Links of London's watches are Swiss Made with stainless steel cases, sapphire crystal and generously sized crowns.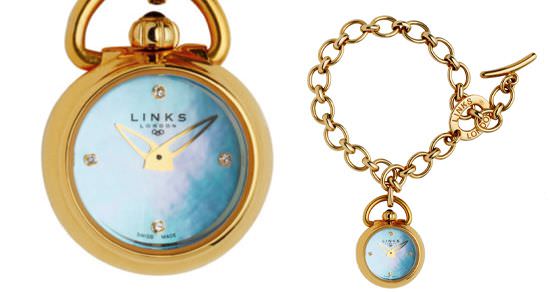 DRIVER CHARM
The watch charms really emphasise Links of London's strength in designing watches as pieces of jewellery. In keeping with the strong design of the established Driver watch collection, these charms are delightful miniatures with a fun and luxurious choice of dials including diamonds.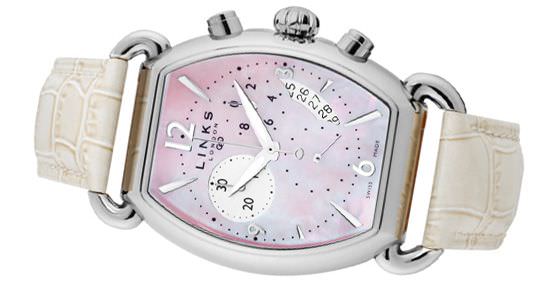 DRIVER ELLIPSE CHRONOGRAPHS
Traditional Chronograph functions combined with striking faces give these unusual watches a contemporary edge.Whether the choice is for a brightly coloured Mother of Pearl face or the more classic steely silver, these watches are made to be modern classics.


DRIVER CHICANE
Driver Chicane includes two watch designs that are the very epitome of sports cars and driving them fast! With a highly scratch resistant stainless steel case coated with titanium PVD (a power vaporised deposit) these are sports watches designed with F3 race conditions in mind.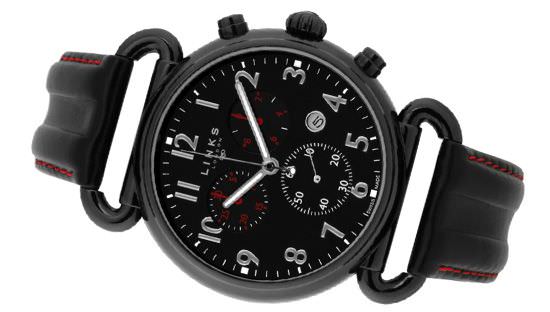 www.linksoflondon.com


Source: Europa Star June-July 2008 Magazine Issue