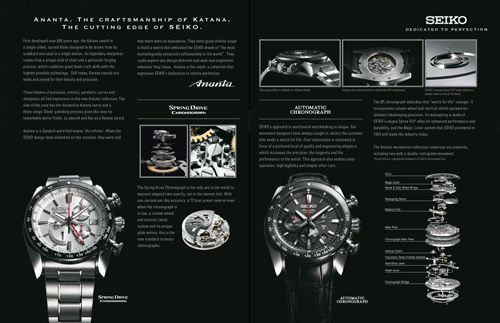 Its legendary sharpness comes from a unique kind of steel and a particular forging process, which combines great hand-craft skills with the highest possible technology. Still today, Katana swords are made and prized for their beauty and precision. These themes of precision, artistry, parabolic curves and sharpness all find expression in the new Ananta collection. The side of the case has the distinctive Katana curve and a three-stage 'blade' polishing process gives the case its remarkable mirror finish, as smooth and flat as a Katana sword. Ananta is a Sanskrit word that means 'the infinite'. When the SEIKO design team embarked on this creation, they were told that there were no boundaries. They were given infinite scope to build a watch that embodied the SEIKO dream of "the most technologically advanced craftsmanship in the world". They could explore any design direction and seek new inspiration wherever they chose. Ananta is the result: a collection that expresses SEIKO's dedication to infinite perfection.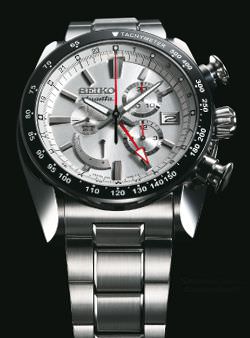 SPRING DRIVE CHRONOGRAPH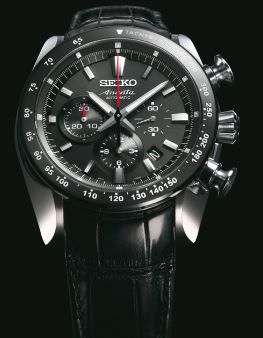 AUTOMATIC CHRONOGRAPH


Spring Drive Chronograph
The Spring Drive Chronograph is the only one in the world to measure elapsed time exactly, not to the nearest tick. With one-second-per-day accuracy, a 72 hour power reserve even when the chronograph is in use, a column wheel and vertical clutch system and its unique glide motion, this is the new standard in luxury chronographs.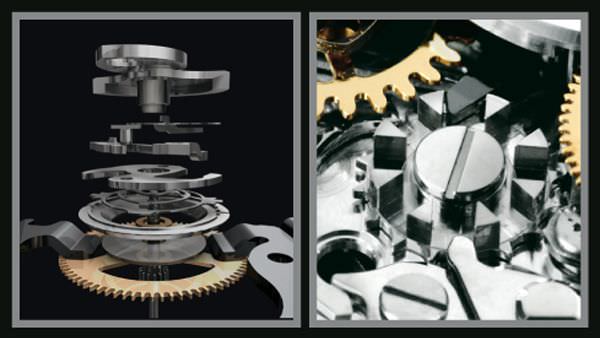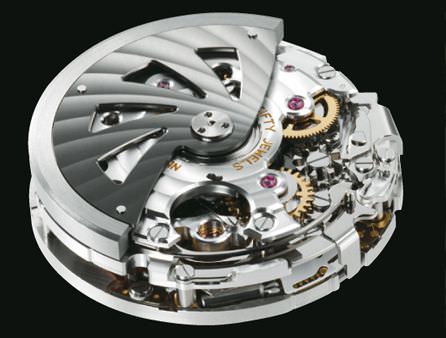 Automatic Chronograph
SEIKO's approach to mechanical watchmaking is unique. Our movement designers have always sought to satisfy the customer who seeks a watch for life. Over-elaboration is eschewed in favor of a profound level of quality and engineering elegance which increases the precision, the longevity and the performance of the watch. This approach also enables easy operation, high legibility and simpler after-care. The 8R chronograph embodies this "watch for life" concept. It incorporates column wheel and vertical clutch systems for ultimate timekeeping precision. Its mainspring is made of
SEIKO's unique Spron 510* alloy for enhanced performance and durability, and the Magic Lever system that SEIKO pioneered in
1959 still leads the industry today.
The Ananta mechanical collection comprises six creations, including two with a double-retrograde movement.
*Spron 510 is a registered trademark of SEIKO Instruments Inc.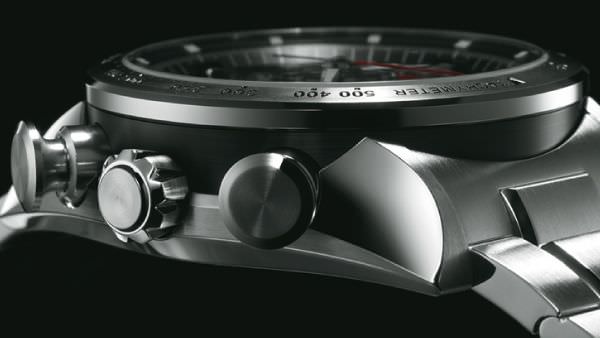 The case profile is shaped as a Katana blade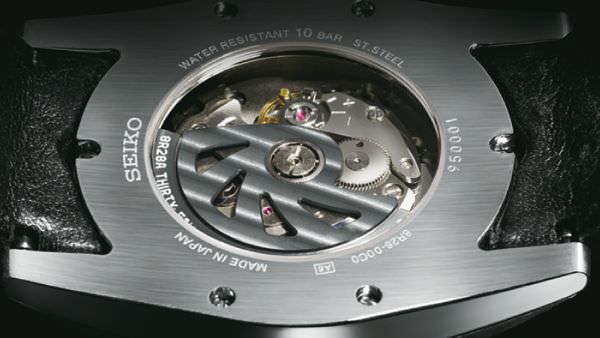 Unique case construction by advanced CNC machining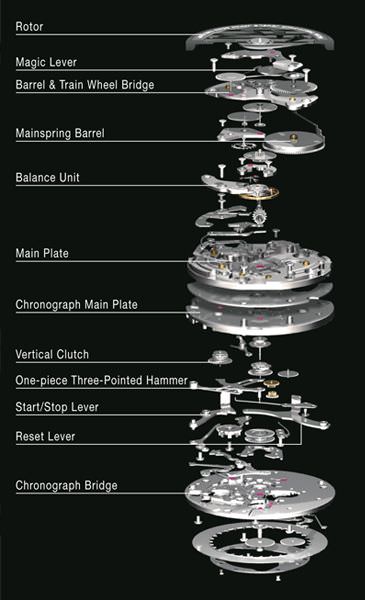 www.seikospringdrive.com