www.worldwatchweb.com - Launched in 2006 by Morten Linde and Jorn Werdelin, Linde Werdelin watches and clip-on instruments have redefined the world of luxury sports watches by bringing together the very best of Swiss watch making and craftsmanship combined with innovative Danish design and avant-garde technology.

By combining both analogue and digital technologies, Linde Werdelin, produces and manufactures the ultimate sports watches and precision instruments that securely clip on top of the watch to enhance the sporting experience whether in the mountains with the Rock or underwater with the Reef. Linde Werdelin specialises in producing small watch series between 22 and 222 for each model.

SpidoLite SA Skeleton watch family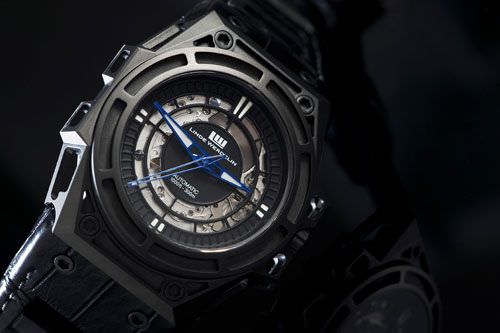 Spidolite SA all black titanium DLC, Limited to 88 pieces (Photo by Martin Wilmsen)

Linde Werdelin has recently launched two new models to complement and complete the successful skeleton watch SpidoLite SA, launched earlier this year. The new versions come in either all black titanium DLC coating or rose gold with black DLC details. Like the titanium version, the two new additions feature a 1970's automatic movement modified in the Andersen Geneva Atelier by respected Danish-born watchmaker and founding member of the AHCI, Svend Andersen.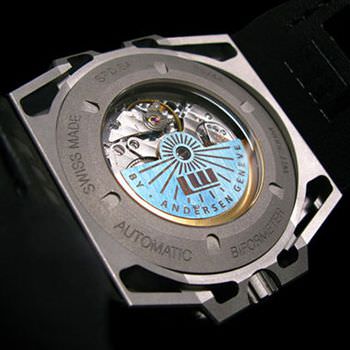 Pushing the boundaries of Horological design even more, Linde Werdelin's creative team had to further perfect the technique of skeletonising the case, to allow the use of rose gold as a metal. This unique to Linde Werdelin technique ensures a robust drilled out watch frame allowing both the Rock and the Reef instruments to be attached on top of the case.While encompassing all the signature details of the Linde Werdelin watches, the SpidoLite SA family features hollowed angular polygonal facets throughout its distinctive case while parts of the dial are also removed to reveal the Svend Andersen movement. The strap and ardillon buckle are designed to match the skeletonised case and dial while the sapphire crystal case-back beautifully displays the retouched movement finished with the blue gold rotor plate bearing the LW and AG logos.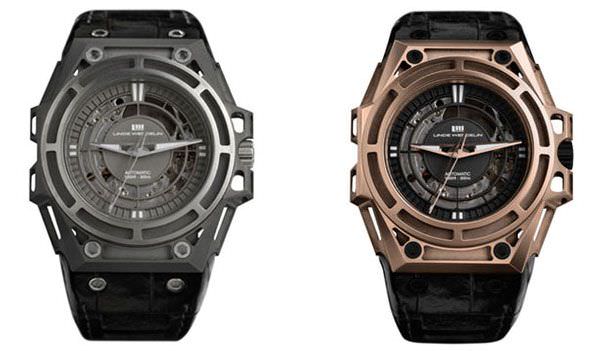 Spidolite SA titanium, Limited to 44 pieces - Spidolite SA rose gold, Limited to 88 pieces

The inspiration of creating a lighter watch came from a professional mountaineer's request to Morten Linde before his expedition to Mount Everest."We wanted to make an even more functional watch for the sports enthusiasts and professionals without however compromising on design", says Morten Linde co-founder and Creative Director of the brand. He continues saying, "It took us a couple of years to perfect this technique which is based on the simple idea of removing all parts that are not needed on a watch case. The result is a much lighter and aesthetically pleasing case".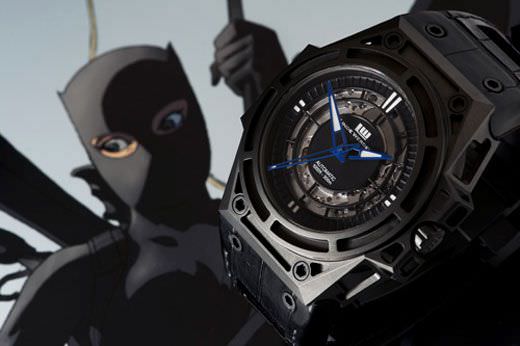 Photo by Martin Wilmsen

The launch of the SpidoLite SA family marks the continuation of Linde Werdelin's collaboration with independent watchmakers. "We wanted to create a SpidoLite SA for every taste. The collaboration with Svend Andersen has just been the beginning of even greater projects to come in the future" says Jorn Werdelin.

The new SpidoLite SA models are limited to 88 pieces each and will both be displayed for the first time at the Geneva Time Exhibition 2010 in January in Geneva - Stand E04.

Source: Linde Werdelin
www.lindewerdelin.com -
Contact:[email protected]