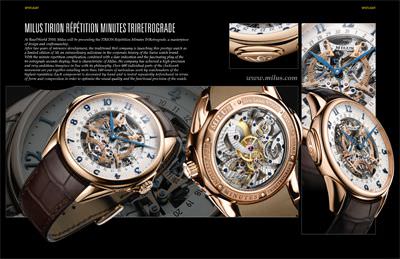 At BaselWorld 2010, Milus will be presenting the TIRION Répétition Minutes TriRetrograde, a masterpiece of design and craftsmanship.
After two years of intensive development, the traditional Biel company is launching this prestige watch as a limited edition of 50; an extraordinary milestone in the corporate history of the Swiss watch brand.
With the minute repetition complication, combined with a date indication and the fascinating play of the triretrograde seconds display, that is characteristic of Milus, the company has achieved a high-precision and very ambitious timepiece in line with its philosophy. Over 400 individual parts of the clockwork movement are put together entailing more than 140 hours of meticulous work by watchmakers of the highest reputation. Each component is decorated by hand and is tested repeatedly beforehand in terms of form and composition in order to optimise the sound quality and the functional precision of the watch.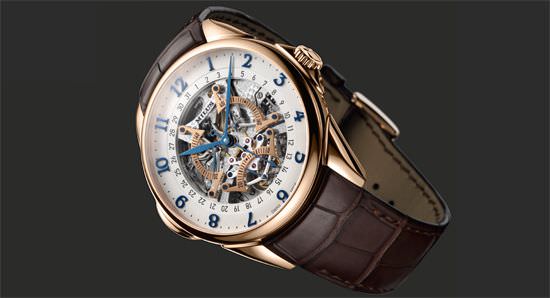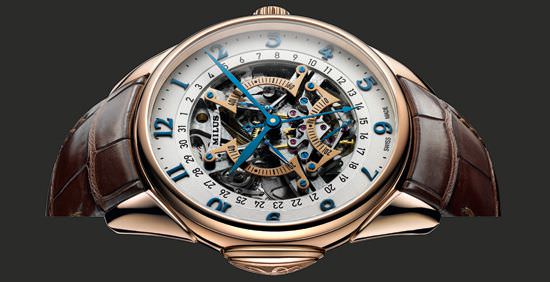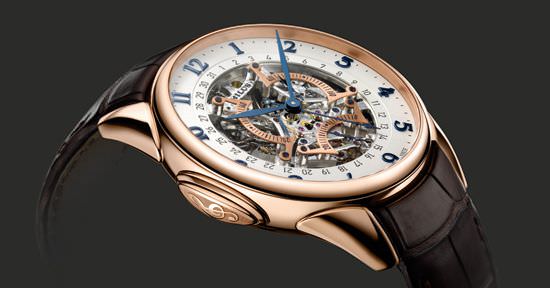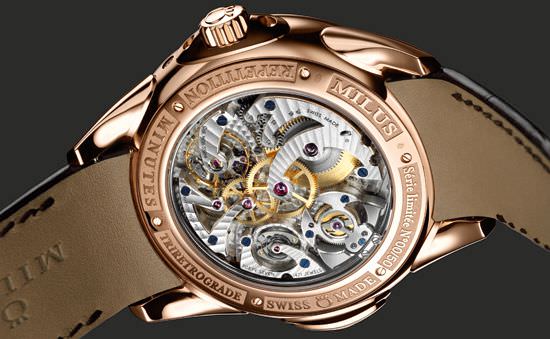 www.milus.com


Source: Europa Star April - May 2010 Magazine Issue