An elegant, eye-catching and innovative blend of watch design and sophisticated jewellery, the LIPSTICK watch comes in either a rectangular or cylindrical form and is set with emeralds, sapphires, rubies or diamonds and completed with a matching galuchat strap. There are also two exceptional versions with invisibly set baguette diamonds.
Available in either 18 carat red or white gold, LIPSTICK is equipped with a quartz movement and is attached to the interchangeable bracelet using a doubly secure system.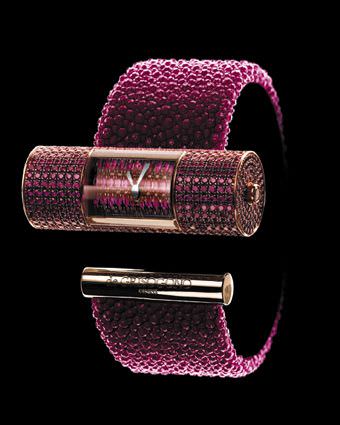 www.degrisogono.com

Source: October-November 2004 Issue
(Please credit europastar.com)


Click here to subscribe to Europa Star Magazine.