Stainless steel watch equipped with a quartz movement. At 12 o'clock a rolling barrel with three faces is set between the lugs and is decorated on 2 sides with gemstones (this model has garnets and blue topaz). The third section of the barrel has the word 'Love' engraved on it. The barrel positioned at 6 o'clock can also be engraved. The watch comes with 3 interchangeable straps.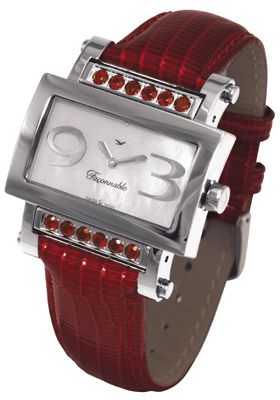 www.faconnable.com

Source: October-November 2004 Issue
(Please credit europastar.com)

Click here to subscribe to Europa Star Magazine.