VIOK stands for Vickers 10,000 (Vickers hardness scale) and the lateral elements of this watch, along with the watch components have been given a Chemical Vapour Deposition (CVD) coating of diamond crystals, thus giving them a protection and scratch-proof quality equivalent to a diamond. Numbered case in titanium equipped with a crownless ETA 280.702 quartz movement, black dial, rubber strap in various colours with a titanium buckle, curved sapphire crystal and engraved Rado logo.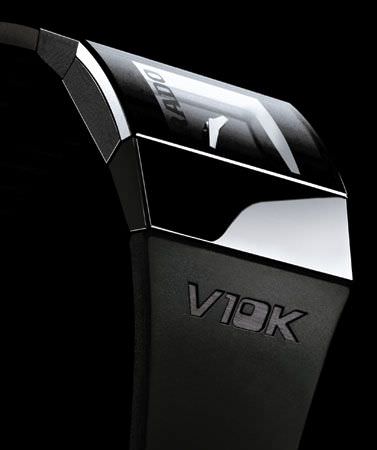 www.rado.ch

Source: December-January 2004 Issue
(Please credit europastar.com)


Click here to subscribe to Europa Star Magazine.