Designed by the Swiss artist Rolf Sachs, this stainless steel watch with an automatic ETA movement, indicates the hours and minutes with one hand and the seconds with a red hand. Described as reading the time 'differently', the hours midnight to 5 o'clock are the important ones for nightclubbing, the hours from there onwards until six in the evening (18 hours) are less important since it indicates work hours, then from there through to midnight they are once again important since it is the time for family and friends. The watch comes with either a rubber or leather strap or a stainless steel bracelet.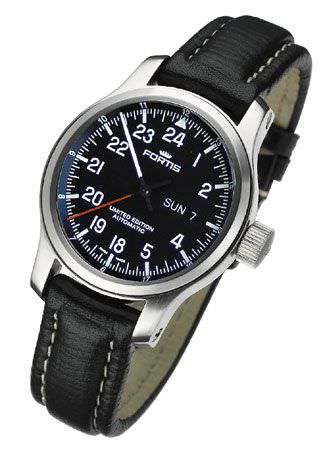 www.fortis-watch.com

Source: December-January 2004 Issue
(Please credit europastar.com)


Click here to subscribe to Europa Star Magazine.