The blu-Planet Tourbillon (43 mm) is in 18 carat white gold and is equipped with a specially conceived hand-wound mechanical movement. It houses three cages fixed along three parallel axes, two of which are arranged linearly on the same plane. The half-flying one-minute tourbillon (in the illustration the ruby at the base of the minute hand is the upper part of the minute tourbillon) is placed within the flying one-hour tourbillion, both of which are arranged off-centre within the third flying 12-hour tourbillon.
To read the time, the diamond on the lip of the 12-hour tourbillon indicates the hour – in the illustration it is positioned at 1 o'clock - and the hand, which is positioned at the 10 o'clock position, indicates the minutes: the time is therefore 12.50.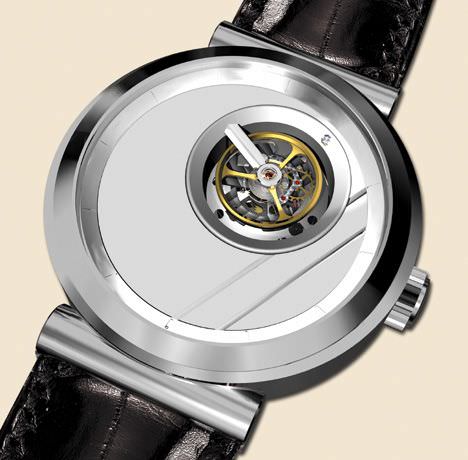 Full article in print copy of Europa Star BaselWorld issue 2/2005

Click here to subscribe to Europa Star Magazine.