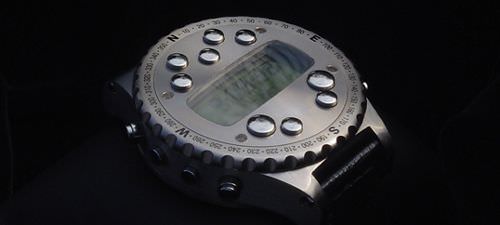 Basel 2005: After 13 years and all the challenges of developing not just a new movement, but a new concept of time management, the Flight Watch™ has arrived. This patented technology was invented on July 7th in 1992 after a close call when Pilot - John Reisman realized that he may have to crash land his aircraft in the mountains North of Agua Dulce, in Southern California. "Form and Function" finally meet in a timepiece designed to save lives and help pilots manage time in the cockpit. With its Global Time Management System it is the most advanced integrated flight timepiece ever made.
It's not just a watch . . . it's a Flight Watch™. The first wrist worn integrated timing system for pilots was initially designed to prevent fuel exhaustion accidents. As the inventor, Reisman, developed the idea, it grew into a cockpit resource management system, that actually helps the pilot manage time related events during flight.
Reisman's passion for timepieces began when he realized that time and life are sometimes more closely related than we realize. The ticking away of minutes and seconds can determine fate and destiny and in the back of everyone's mind, they sometimes wonder is it the right timeı How often has the course of one's life been altered, or lives have been saved, in the knick of timeı Just a few seconds earlier or later . . .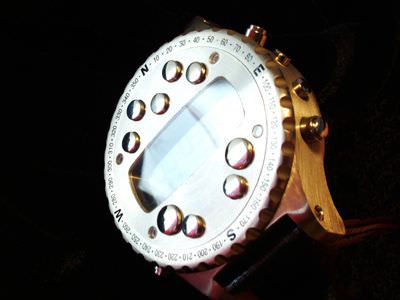 The prototype timepiece of the Flight Watch™ first presented at Basel World

More than just Flight Watch™ … it's a global time management system. Once you switch out of "Flight Mode", you enter "Global Mode". Here you can manage time and set alarms anywhere in the world. To further the utility of the Flight Watch™ system, Reisman made sure that every time zone on the planet was included and that the user had easy access to set alarms.
The Flight Watch™ contains the easiest, fastest, most accessible international time management system ever. You don't have to dig around in your pocket, brief case, phone menu, or palm pilot menu. You have the world on your wrist. Set alarms anywhere, and wherever you are in the world, and you always know when to make the call.
The Flight Watch philosophy is that technology and utility create the platform for "form and function" to work together; to deliver timepieces that don't just tell time, but to manage time. For business managers, travelers or anyone that plays in the global arena, the Flight Watch™ makes it easier to reach out around the world and make contact in time, and on time.





Worlds First Wristworn Integrated Flight Timing System



First Watch includes all 37 Earth Time Zones



76 airports - Regional Hemispheric Selection of Reference Time Zone (northern, equatorial, southern)



7 Flight Timers including Zulu (GMT) Hot Key



5 Hot Key Clocks including Zulu (GMT)



3 Alarms - Audio Beep Tone, 4 color coded LED's (Green, Blue, Red, Yellow) & Vibration



Fast Access to all Systems



One Touch Access to Programming



Local DST adjustments to compensate for variable standards in each time zone.



Heading & Reciprocal Course Setting



Watch encasement width: 50mm



Watch encasement thickness: 15mm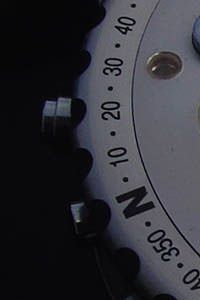 Flight Watch introduces this advancement 101 years after Cartier presented the first flight watch to Santos Dumont. Flight Watch™ is scheduled to begin flight tests this summer and is expected to be ready in the fall. A special numbered series will be released at that time.

Reisman, the watchmaker, believes that by making it easier for people to manage and tell time around the world, the world will grow a little smaller and this will bring people together by being "in step, in time". For more information contact Flight Watch™.

Source : Flightwatch.ch


www.flightwatch.ch
[email protected]
Cel.+41 (0)76 405 56 69