The legacy of Rene Dreyfuss, master horologist, is celebrated with Dreyfuss & Co., a collection of 26 handmade Swiss timepieces.
Steeped in tradition and inspired by historical events in the life of Rene Dreyfuss, each timepiece is meticulously handcrafted to ensure that it is as individual as the wearer.

The collection is divided into six families named after key historical dates in Rene Dreyfuss' own life to offer the wearer a stunning watch with its own story to tell. Inspired by the past, each watch has been subtly updated to fuse contemporary classic styling with traditional craftsmanship.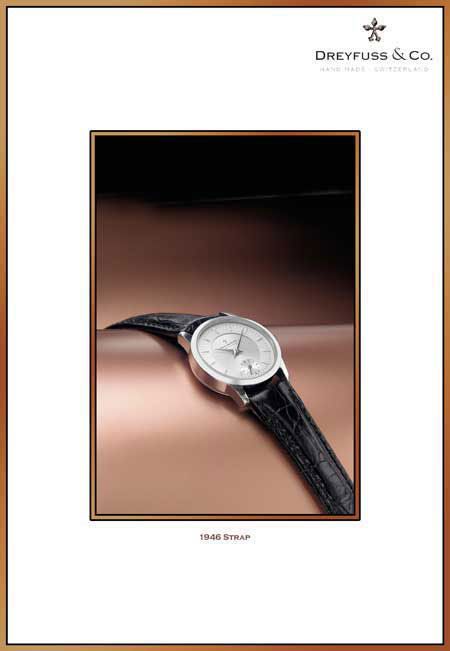 Both the gentlemen's and ladies' collections feature a selection of stainless steel and 18 carat gold strap and bracelet pieces, all guaranteed by the Seafarer water-resistant stamp. This revolutionary initiative offers the wearer peace of mind that their timepiece will remain impervious to water whether relaxing in a Jacuzzi or participating in water sports.

Source: Dreyfuss & Co.