As a result of growing reputation and of an expanded repertoire of timepieces, Armand Nicolet is currently in discussions to open exclusive boutiques around the world. The first boutique dedicated solely to Armand Nicolet timepieces was recently inaugurated in the luxurious Starhill Gallery in Kuala Lumpur, Malaysia – an elegant setting that includes a complete floor dedicated to watchmaking, and in which the most prestigious brands are present. Many celebrities attended the inauguration of the boutique in addition to Rolando Braga – the President of Armand Nicolet, and his son, Alex Braga, who is responsible for the worldwide growth and marketing of the brand.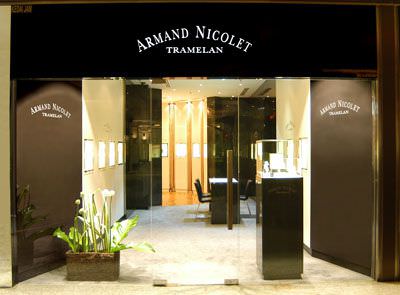 "We are proud that in the extremely competitive region of South-East Asia, we are able to command such recognition and investment here in Kuala Lumpur, " remarks Rolando Braga.

To commemorate the inauguration of the boutique, a Starhill Gallery Limited Edition timepiece was created from the MO2 Limited Edition collection (135 total pieces), and is limited to 15 pieces. Using a manual winding movement with a small seconds function at 6 o'clock, the timepiece is based upon a movement originally developed in the 1940s. Recently modified in 2003, this piece is the perfect union of the modern standards of technology and the classic Armand Nicolet craftsmanship and design. The spiral balance wheel has been modified, and is now protected by the Incabloc system, and is fitted with a hand-made swan neck as a regulation device, qualities indicative of prestige. The Starhill Gallery timepiece is available in 18 carat rose gold, and features an anti-glare treated sapphire crystal and see-through sapphire caseback with a skeleton 'open' dial to reveal the intricate wheels and gears.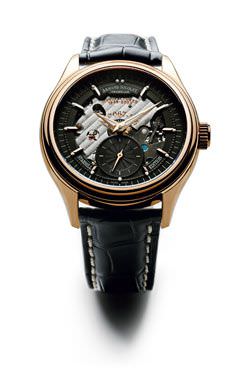 Starhill Gallery Limited Edition timepiece

Source: Fifth Avenue Luxury Group

www.armandnicolet.com

Contact: [email protected]
(Please credit europastar.com)