Car and watch making now come together with passion to push aside the limits of avantgarde technology and create two exceptional machines.







The revelation of the Paris International Motor Show 2006, the Peugeot 908 RC concept-car, is obviously one of the stars of this 2006 trade show.
Bell & Ross is proud to have been chosen by Peugeot's styling centre designers to realise the timepiece on board this emblematic car.


An exceptional timepiece for an exceptional car

Created from the imagination and know-how of designers and master watchmakers, the Bell & Ross clock for the Peugeot 908 RC is a timepiece specially designed to complement the innovative and exclusive character of this dream car.
Based on the original concept of legibility, jumping hours and central minutes, the mechanism of this timepiece represents a genuine feat in the fields of micro-mechanics, precision and high watchmaking.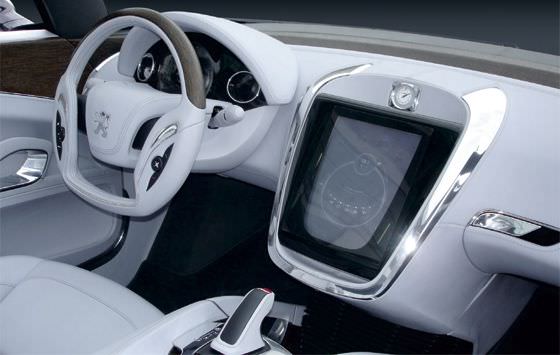 Each detail has its own meaning, its own purpose

Automobile designers have chosen this dashboard clock for its mechanical, ergonomic and aesthetic qualities in the image of their avant-garde, ultra-performance car.
With chaque détail a son sens, sa fonction, as their only motto, watchmaker designers have attempted to express the aerodynamics and the typical character of the 908 RC as faithfully as possible. The refined lines, the luxurious materials, muted colours, fluid shapes and traditional finishing make this timepiece the emblematic element of the car's interior architecture.


Source: Bell & Ross

www.bellross.com