The judges unanimously awarded the Gaïa Prize 2007 to Mr. Paul Gerber in the Craftsmanship and Creation category.

Born in 1950, this watchmaker dedicated the early part of his career to overcoming technical challenges in his field and, although he was entered in the Guinness Book of Records in 1989 for crafting the world's smallest clock with a wooden movement, he is best known for his involvement in the creation of the most complicated watch in the world to date. Based on a movement by Louis Elysée Piguet and initially reworked by Franck Muller, this 19th century complication pocket watch featured many of Paul Gerber's ingenious additions, including the world's smallest flying tourbillon!



Mr. Paul Gerber

Paul Gerber has been a member of the AHCI (Académie horlogerie des créateurs independents) – the organisation for independent clock and watchmakers – since 1989, and has subsequently continued to develop his technical prowess, creating many prestigious timepieces: mystery clocks, retrograde watches with dual rotor systems, flying tourbillons and three-dimensional moon phases etc.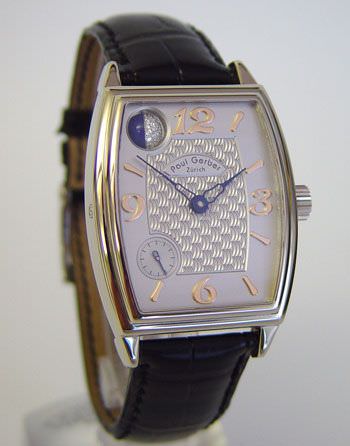 The judges awarded Gerber the Gaïa Prize 2007 in recognition of his achievements as one of the most gifted watchmakers of his generation who, through his technical and artistic creations, fires the imagination and conjures memories of the greatest moments of our time.

The 13th Gaïa Prize will be officially awarded at the Musée International d'horlogerie (International Watchmaking Museum) later in the year.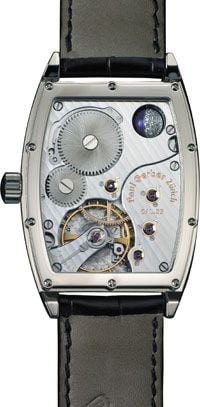 Presented as a mark of distinction and honour, the Gaïa Prize celebrates all aspects of watchmaking ingenuity – technical, cultural, historical and economic – and is sponsored this year by the Swiss Bank Julius Baer.

Source: Musée International d'horlogerie

www.mih.ch

Contact: [email protected]
(Please credit Europastar.com)