Yema and Franck Montagny, Formula 1 test driver at Toyota F1 Team, have now teamed up in the race against time! Having just signed a 3-year partnership contract, the French F1 driver will represent the watch brand on the various circuits, worldwide.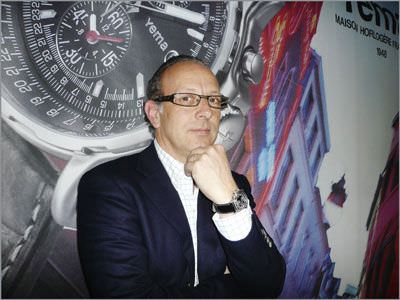 Mr Eric Beckensteiner, Yema Chairman

After starting Formula 1 driving in 2003 (with Renault F1 Team, Super Aguri Honda, Toyota F1 Team), Franck Montagny, now 29, has won several national titles as well as World Series international champion – not forgetting his seven entries in the Le Mans 24 hour race, for which he reached the podium twice. A skilled mechanic, Franck Montagny is also passionate about watch making. In this capacity Yema offered the F1 driver the opportunity of creating the watch of his dreams.

In line with Franck Montagny's high tech ideas, and using the watch making know-how of Yema, this design which is due to be produced for 2008 will be available in just 63 copies (the driver's lucky number). Something to delight all those who love beautiful mechanics! Whilst awaiting the production of this future collector's piece, the Formula 1 driver has chosen to wear a watch from the current collection, the Rallygraf.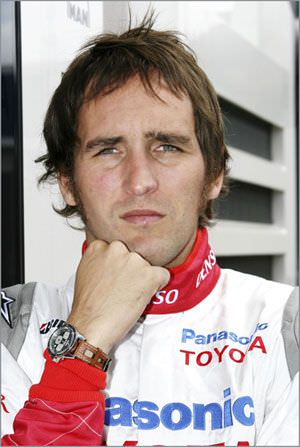 Mr Franck Montagny

Since the outset Yema has worked closely with sport and adventure: space travel on the wrist of Patrick Baudry, across Antarctica with Jean-Louis Etienne, the America's Cup with Marc Pajot… they all wore their Yema! Today the brand is seeking to highlight tomorrow's champions, basing its choices around three themes: air, water and earth. These young French sporting hopes, selected for their daring, their good sense and skill, will wear the Yema colours worldwide! Watch out for them…..

Source: C.F.H.B.J.O.

Yema:www.yema.fr
Contact:[email protected]

(Please credit europastar.com)