Wyler Genève recently released watches geared for the upcoming season in autumn hues ranging from warm dark browns to blue, coated in 18-carat red gold. The best-selling chronograph models are part of the limited edition of 3999 chronographs featuring the incaflex balance wheel and also available in stainless steel and titanium, with a wide variety of dial colours and straps.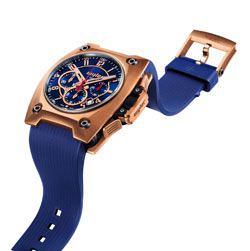 Swiss-made Wyler personalised self-winding mechanical movement fitted with incaflex balance wheel and personalised rotor.

Wyler also launched an exclusive limited edition of 88 chronographs in tantalum, a rare dark metal that is resistant to corrosion. This model also uses a slightly different movement with an exclusive finish of circular graining.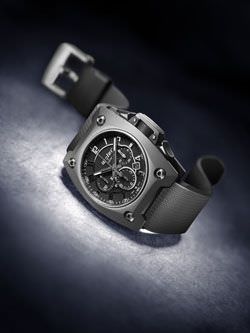 There are only 88 models of its chronograph in this dark blue-grey metal. Each has the familiar shock-absorbing design, in which the tantalum plates are fixed, by means of spring-mounted screws, to a carbon fibre frame that holds the freely-moving titanium container housing the mechanical movement.

In the quest to prove just how resistant Wyler Genève watches are, their retail partner in Taiwan recently celebrated the market launch of Wyler Genève with two separate tests. One involved driving a car over the watch, the other dropping it from a height of several metres. Needless to say, the watch still worked perfectly after both tests.

Source: Montres Wyler Genève

www.wylergeneve.com

Contact: [email protected]
(Please credit europastar.com)