Guess Watches paints the world this season with its Arm Candy Collection. Everyone loves to wear the Guess logo, but now more than ever, these iconic pieces move in daring new directions that are colorful and sexy.

City Lights

The shining star of this collection features over 300 Swarovski® crystals highlighting the Guess name on the case and bracelet. This watch commands attention with its unique bangle bracelet featuring an array of bold translucent colors of sapphire blue, amethyst purple, and emerald green. City Lights is a glitzy piece that is a fashion must-have for every wrist this season.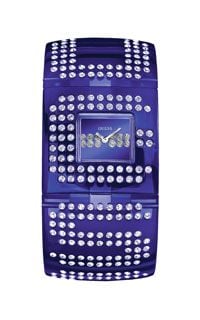 G Plaque

G Plaque is a new oversized bangle featuring polished stainless steel G logos stunningly set in translucent resin. Vibrant colors of amethyst purple and emerald green shine through on this beautifully contoured bracelet design. Also featured in clear resin and gold, this exciting new style from Guess Watches combines modern flair and design.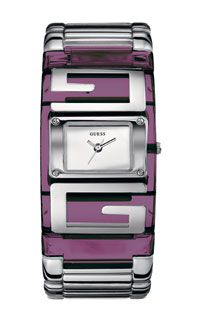 Guess Watches' Arm Candy collection is a sweet temptation to those who want to express themselves in a bold and colorful way this season.

Sequel AG
Sequel AG is a Swiss company headquartered in Zug, Switzerland with satellite offices in London, Paris, Hong Kong and Norwalk, Connecticut. Sequel AG is a member of the Federation of the Swiss Watch Industry FH. Sequel AG distributes Guess Watches and Jewellery in over 100 countries worldwide through a network of 60 distributors and 20,000 retail outlets.

Source: Sequel AG

www.guess.ch

Contact: [email protected]
(Please credit europastar.com)