With this new collection, Lip redesigns time and looks back at some of its legendary models.

"Mach 2000"

The Mach 2000 line was created in 1975 by Roger Tallon. This synchronous chronograph has a case waterproof to 5 atm. and a rubber strap. The dial with its pure lines display the functions of time, chronograph (hours, minutes, seconds, tenths of seconds) and date.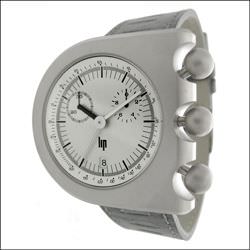 "Mythic"

Currently the artistic director at Lip, Prisca Briquet is a worthy successor to other great designers who have worked for the brand. She has created this original line where time is on the move. It is not the hands that turn but the three dials that turn around a fixed hand. Forms are simple and sober, straight and perpendicular with the exception of the three rotating round dials. White, black or mole grey, the Mythic stands out with its touches of bright colour on the dial, on the strap's lining and its crown at 12 o'clock.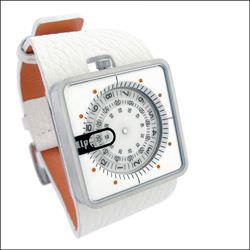 "De Baschmakoff"

A great colourist, Prince FranÇois de Baschmakoff was, in 1971, the first independent designer to work with Lip. He removed hands, forcing the wearer to think in order to read the time. Prisca Briquet returns to the concept, creating a patented system that enables the wearer to change straps as often as desired, playing with different colours. The wide steel strap – brown, golden, silver or black – surrounds the case that is also in steel, in a matching colour and has two dials, one for the time and the other for the brand.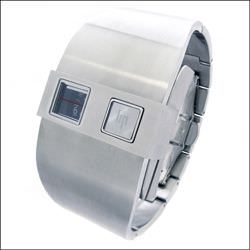 Source: Emotion France

www.lip.fr

Contact: [email protected]
(Please credit europastar.com)