The Wyler Genève Code-R WT3 tourbillon is available with the patented shock-absorbing Code-R case in matt black ceramic or 18-carat white gold.

Inside this sandwich case, the movement is housed in a titanium container suspended on springs inside a carbon fibre frame to which the outer plates are fixed by polished titanium screws.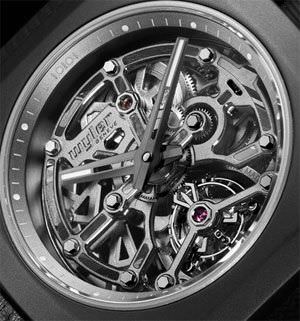 Wyler Genève ensures that each of its WT3 tourbillon models is unique thanks to a special silicium-based coating on the movement bridges. Each crystallisation of this composite is different and each tourbillon therefore unique.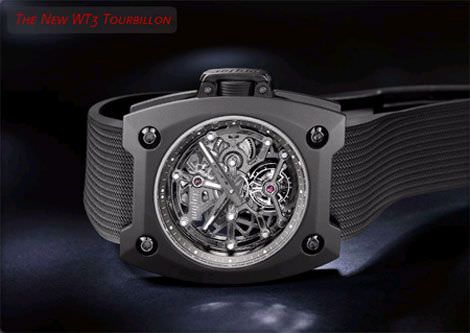 Source: Wyler Genève

www.wylergeneve.com
Contact:[email protected]

(Please credit europastar.com)