www.worldwatchweb.com - The Halda Space Discovery electronic Module is highly advanced technology housed in a specially designed case that makes its revolutionary functions easy to use and a pride to wear.

It is constructed to meet the tough requirements for life in space in terms of precision and functionality based on a brief from the only ones actually know what it takes to make it in space - the astronauts.





The Space Module is a combination of modern innovations and high-tech materials proven to withstand extreme conditions. During research and development, the prototype underwent extensive testing in a laboratory environment. For example, its buttons were pushed over a million times to simulate 100 years of use. In August, 2009, the Space Module was tested in its natural environment, space, aboard the NASA Space mission STS-128.

Following feedback from the astronauts that used the instrument on the mission, the prototype was finetuned to perfection and finalized for production in the end of 2009.

To honor its mission in space, NASA Space mission STS-128, the Halda Space Discovery series will be limited to 128 watches with each Space Module marked with an individual number from 1 to 128.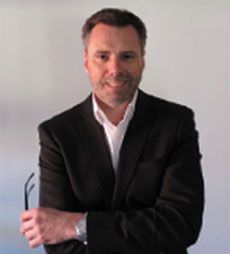 Mikael Sandström, CEO Halda Watches Co.

Later this spring, the Halda Space Discovery will be presented at the exhibition in the Swedish pavilion at the World Expo 2010 in Shanghai for its "manifestation of advanced and pioneering technical engineering and fine mechanics."

Source: Halda Watch Co
www.haldasweden.com
Contact:[email protected]


(Please credit europastar.com)