B
razilian designer Carol Keutenedjian took a few side roads before arriving at jewellery. Born in 1981, she graduated in 2005 with a degree in business administration and quite logically chose to work in the finance and hospitality sectors.
But one day she bought a ring from a goldsmith, who showed her around his workshop. That's how she discovered the profession: "When I entered this place, although I'm not what you would call a romantic, I literally fell in love with the profession and I told myself that this was what I wanted to do with my life," she says.
Carol Keutenedjian
With no background in jewellery, Carol Keutenedjian first studied with a goldsmith in Brazil, then moved to Florence to study at the specialised school Le Arti Orafe before taking a further two-year course at the European Design Institute in Milan. When she felt ready, she finally created her own brand in 2009. She named it Epiphanie from the Greek Epiphaneia, which means "appearance", a word commonly used to describe a sudden intuition or revelation, which is what happened to her.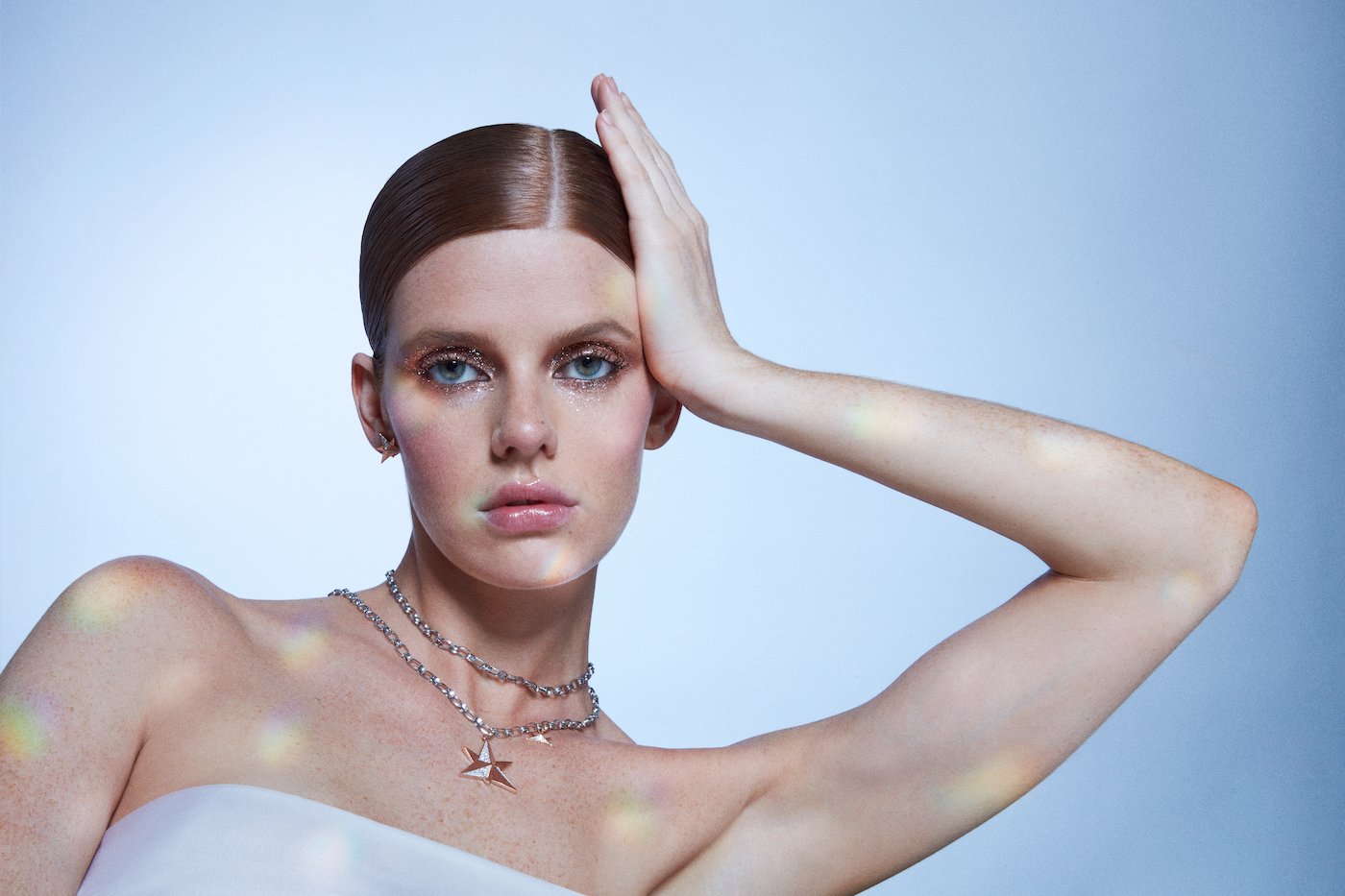 Now based in São Paulo, Carol Keutenedjian creates bridges between jewellery and the body – perhaps as a result of her love for architecture. "My jewellery is wearable architecture. It is light, without ever restricting the movement of the woman who wears it," she explains. Her creations are ergonomic. Sometimes they take liberties and move away from the body to dress and embellish the air. Her second collection, called Gaia Air, reveals lines of air between the gold: it's as if the diamonds, emeralds and sapphires are floating.
Inner Collection, architectural jewellery by Carol Keutenedjian
"I'm always thinking about new ways to wear jewellery," Carol Keutenedjian says. "For example, I have created a very light hand bracelet made of gold chains, ear cuffs and a new phalanx ring, which is worn on the finger joint. We also have a system that prevents it from getting lost, while not taking up too much space in the hand. Our secret lies in the construction and proportions. It all starts with sketches, then we make several models. I try on all the prototypes and wear them for some time before I start manufacturing them."

Carol Keutenedjian's jewellery is creative, but that's not all it is. The jeweller considers it essential to run her business in a fair and sustainable manner. She uses recycled gold and stones from the Fairmined-certified Belmont mine in Brazil. In her eyes, beauty must go hand in hand with ethics.