K
lokers has just announced its comeback with a new team. Drawing upon their know-how and their extensive expertise in the fields of industry, product design, brands and the digital sector, a number of entrepreneurs joined forces in a new business named Kinaöök with the aim of promoting the Klokers spirit in France and abroad: "The relationship with all of the suppliers was greatly strengthened, based around the timepiece manufacturer Mercier, guaranteeing all the excellence and quality of Swiss Made timepieces."
To celebrate this comeback and its 5th anniversary, Klokers is reinventing its bestseller featuring a special edition anthracite, limited to only 365 models. Highlighted by the white graphic design of the markings, the anthracite colour of the watch face subtly matches the blood red squares.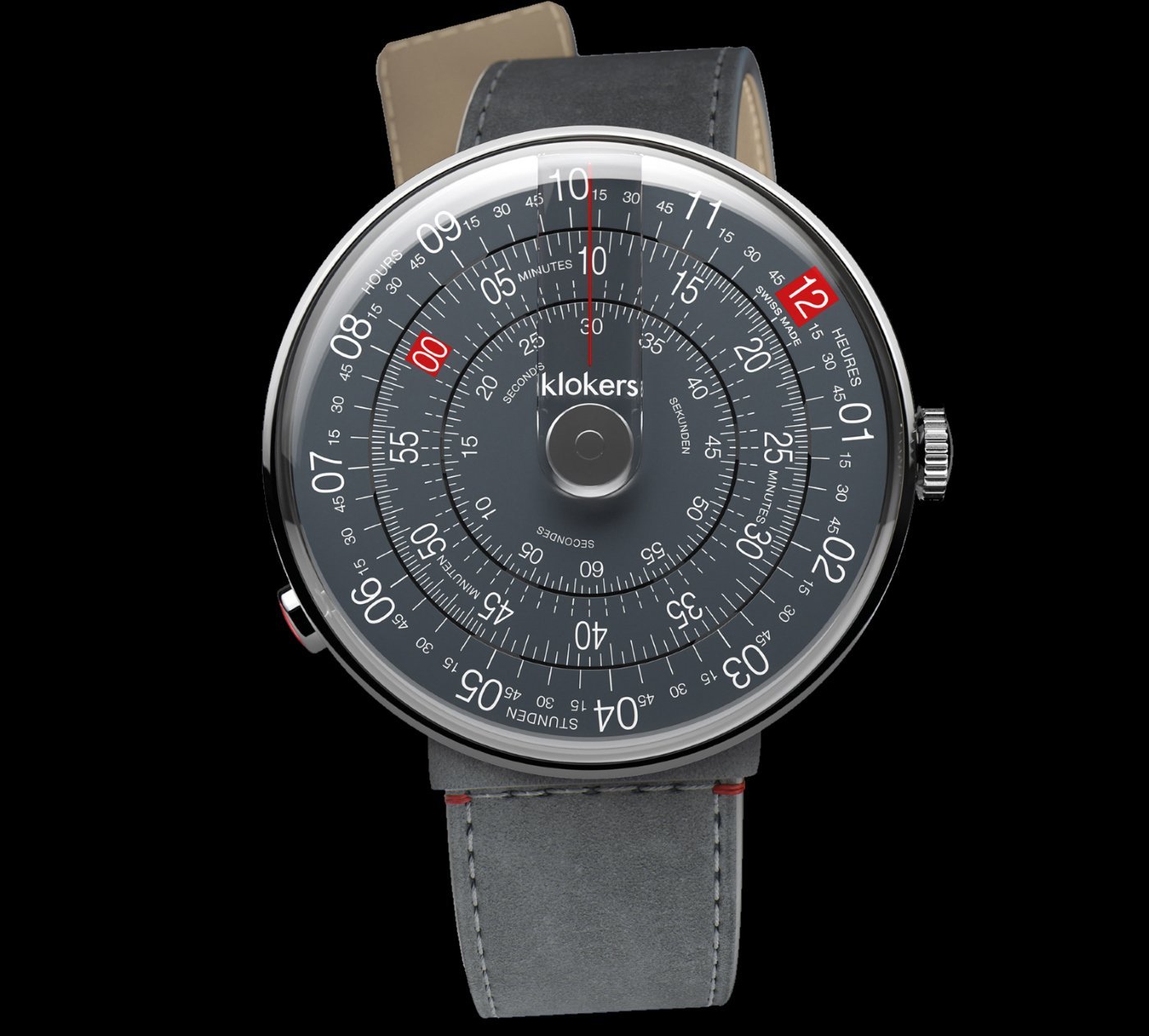 This harmonious colour combination emphasises its masculine identity and its modest adaptation to the world around it.
In 2015, Klokers designed the emblematic klok-01 based on the circular slide rule invented in 1630. A time calculation device, the dial is comprised of 3 coplanar graduated discs with a graphical design bringing back fond memories of mathematical calculation instruments. Thanks to its simple styling, the flat-sided case features a distinctive utilitarian look, creating an overall sense of balance and pleasure.
As a tribute to technical excellence and an emblematic symbol of the construction engineer, the klok-01 features a version of its dial in refined anthracite grey. Displayed at certain key points to better attract the observer's eye, a dark red colour is featured on the hour axis line, the 12 o'clock box and that of the 00 for the minutes, effectively reminding us of the time slipping by.
INTERCHANGEABILITY
Thanks to the klokers key (a patented attachment system), you can unclip the watch head from the strap easily and change the strap to match your mood and your style. Your klokers watch then becomes a timeless item which can accompany you everywhere during your day-to-day life..
KLOK 01 COLLECTION
The Klok 01 Heritage watch is available in a number of different colours and is compatible with all of the straps and interchangeable accessories. Learn more about the Klok 01 collection.