A
fter his Everywhere Horizon, a "hyper-complication" which lets you display the time of sunset and sunrise at any point in the world and which won the Innovation Prize at the 2018 GPHG, watchmaker and mathematician Rémi Maillat is now offering a simplified – if one can call it that – version with his Anywhere.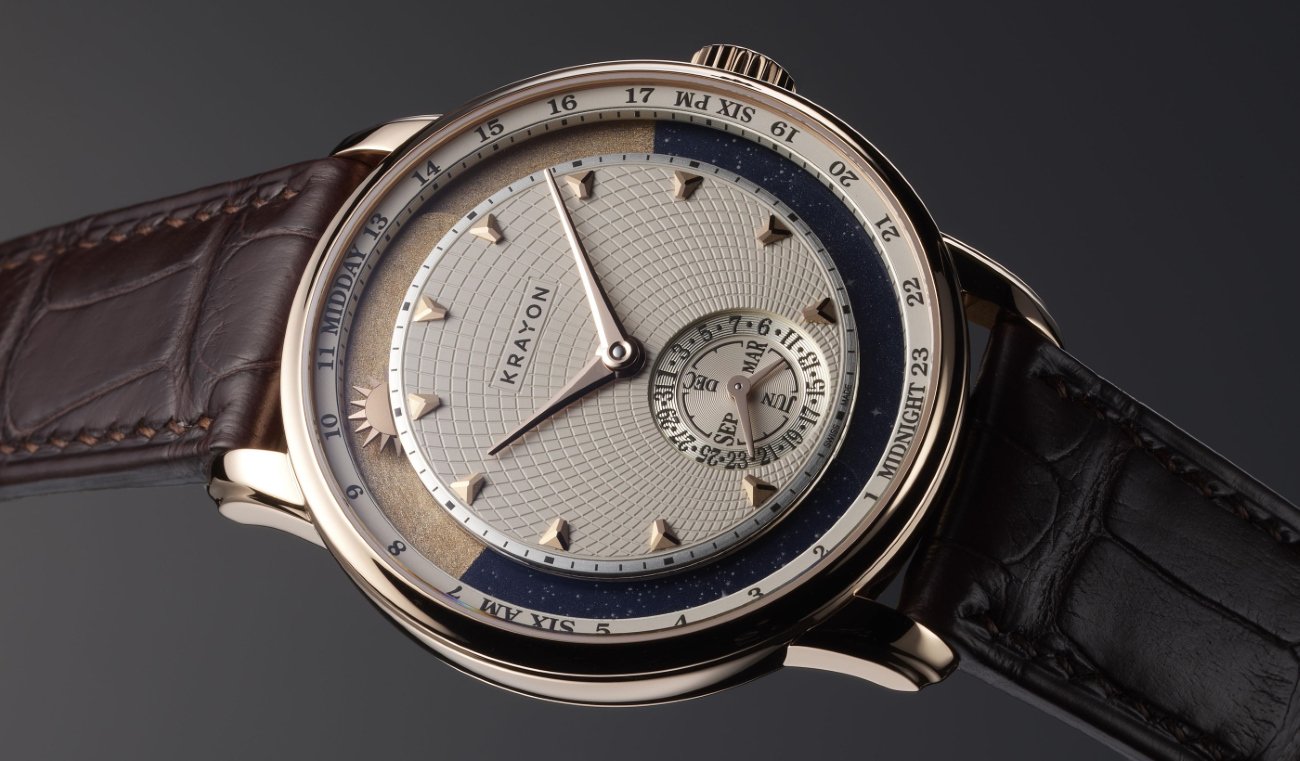 An astronomical watch it certainly is, but above all it's a "philosophical" watch, a deeply intimate watch that connects its wearer to the "strong rhythms of nature", as the designer puts it. He presents it as a "synthesis of mathematics, artistic horological creation, the poetry of detail [with] a true philosophical dimension."
In concrete terms, once set by a watchmaker, Anywhere displays the duration of the day and night and the time of sunset and sunrise at any location on Earth, as chosen by its owner. "It can be the place where the wearer lives, comes from, loved ones are or dreams are concentrated, whatever," explains the watchmaker, for whom "this emotional dimension of time and space, at the intersection of personal and actual geography, is Krayon's vocation."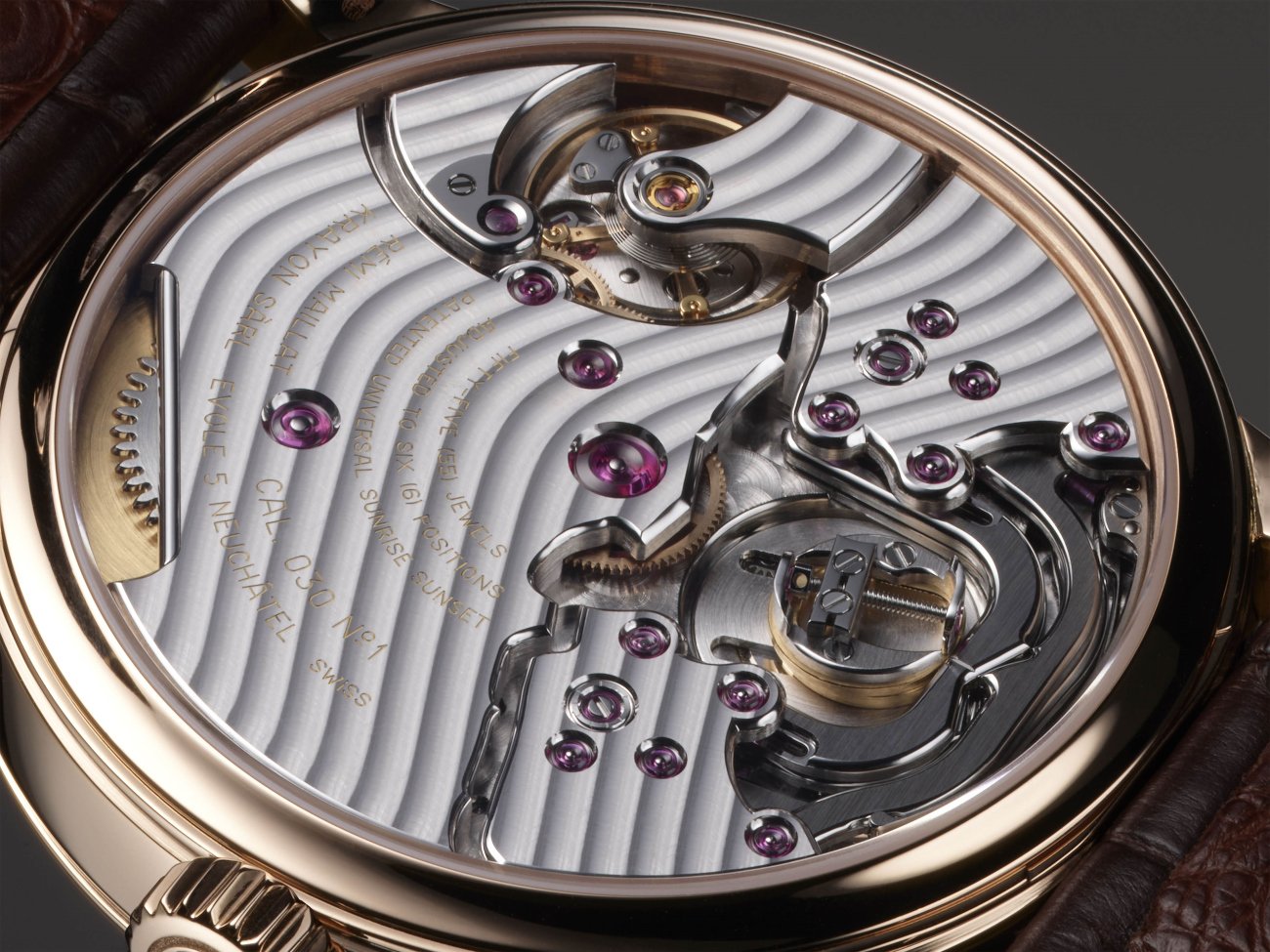 Simple, understated but precious, slender (39 mm x 9.5 mm), extremely well-finished and subtly decorated, Anywhere displays the hours and minutes centrally above a stylised globe, 24-hour time and a simple calendar indicating the month. As for the sunrises and sunsets, they are indicated peripherally on two sapphire rings, hand-painted dark blue for night and light blue for day, above which the sun orbits to indicate the 24 hours. The respective lengths of the night and day sectors change constantly: by their position they indicate the times of sunrise and sunset, which can be read on the fixed indicator ring, and this position is determined by the predetermined geographic location in the world as well as by the date, shown in the counter at 6 o'clock.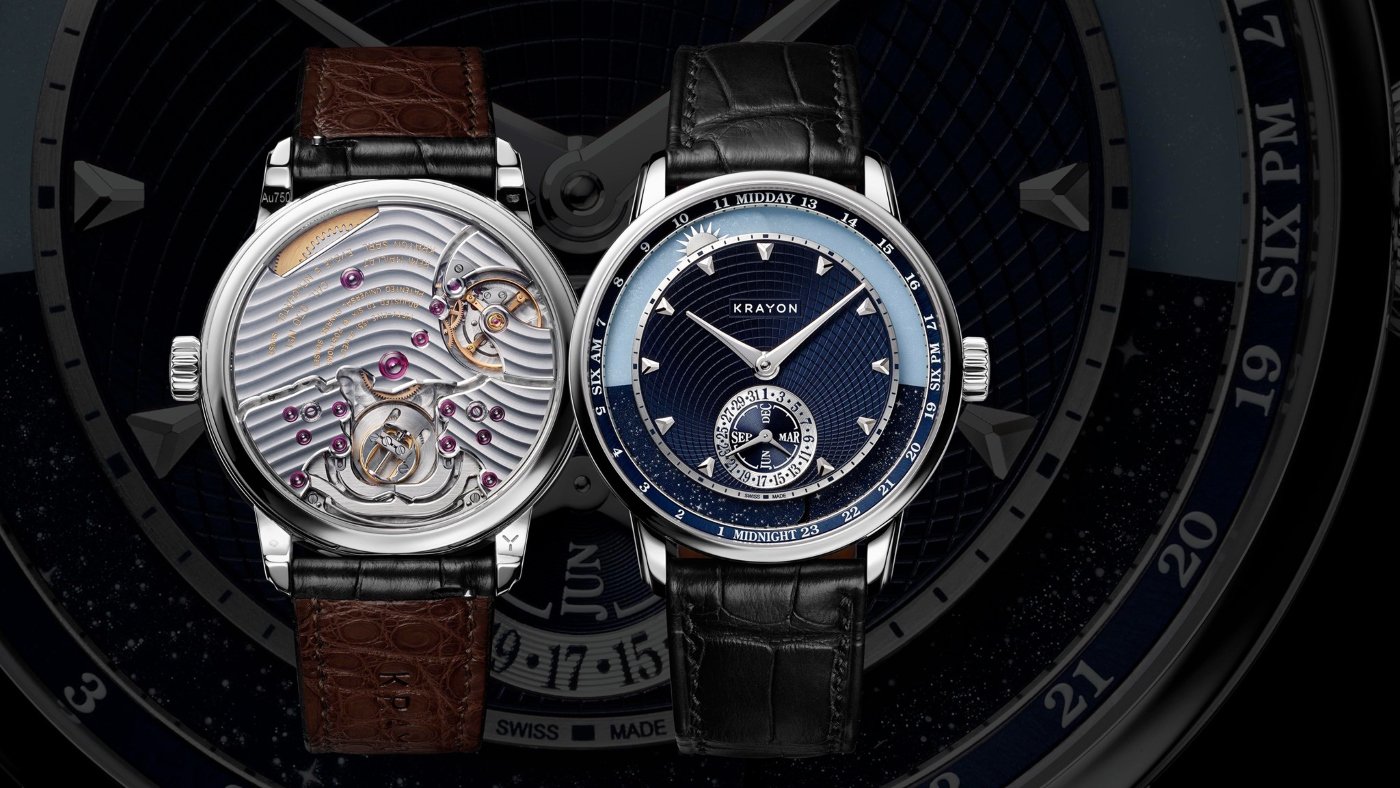 Two versions: white gold with a blue and silver dial, or pink gold with a two-tone cream dial. Hand-wound movement with 432 components and a power reserve of 86 hours.