F
ollowing the rules of harmony used for centuries in the most harmonic constructions and compositions, the Tourbillon B 1.618 Openwork takes its inspiration from the golden ratio, widely used in the arts, architecture and music, from Leonardo da Vinci, to Le Corbusier, or Debussy.
"Bianchet Tourbillon B 1.618 Openwork is inspired by Fibonacci's golden ratio 1.618, which played an important role in our personal story, and is also described as the "Divine Proportion" for its ability to connect us to higher energy through the contemplation of beauty", explain Rodolfo and Emmanuelle F. Bianchet, founders of Bianchet.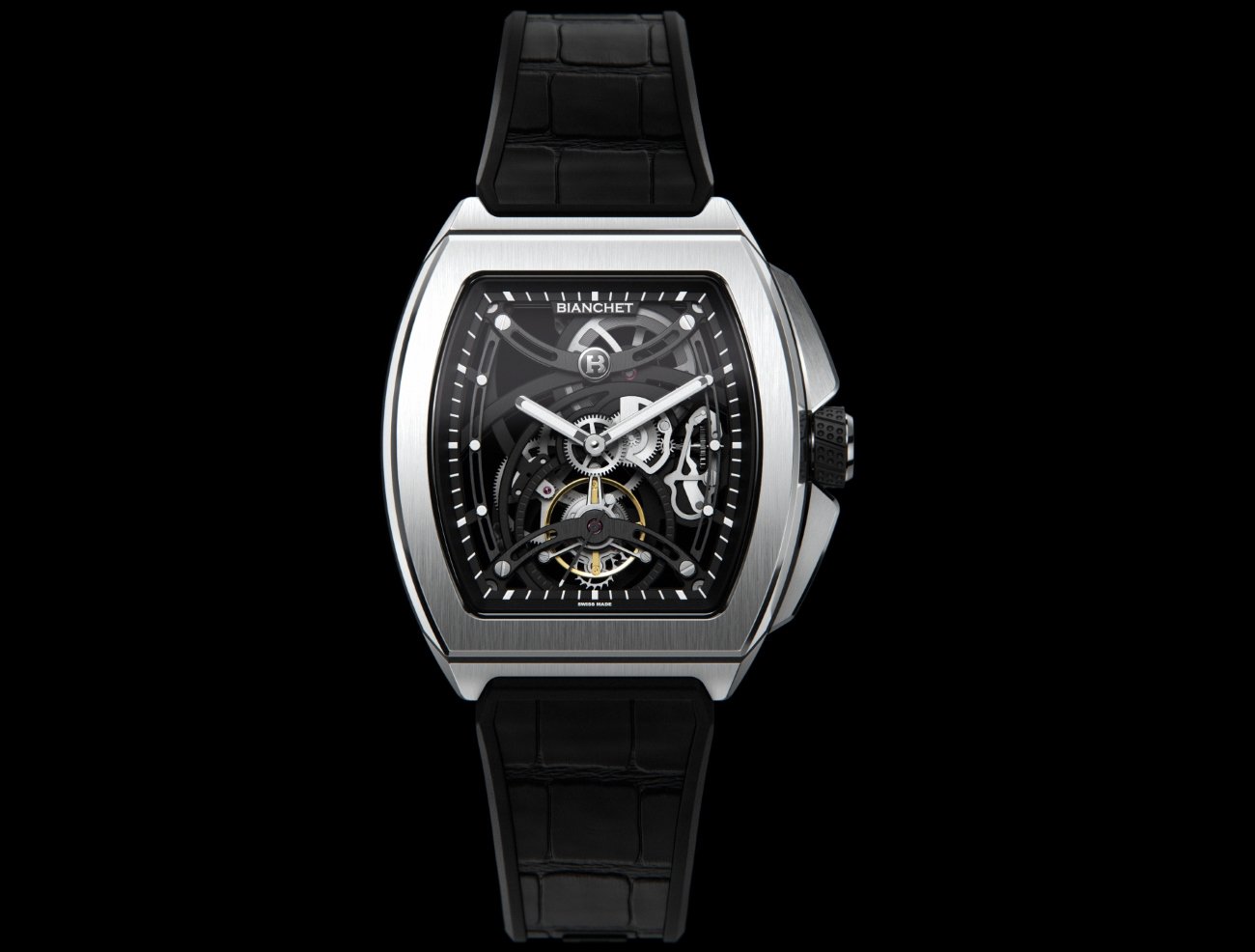 Nested in an elegant tonneau case, the movement is revealed through sculptural titanium plates and bridges, in a game of transparency and geometrical overlays. The three-dimensional design is composed of interlacing arches and circles, based on Fibonacci's golden proportions, which convey a deep sense of harmony.
Bianchet movement plates and bridges, the titanium tourbillon cage, as well as the watch case, are crafted and manufactured by Bianchet, in the heart of the Swiss Jura mountains. Every Bianchet watch is entirely made and hand-finished in Switzerland.
Sophisticated milling and finishing processes, requiring a high level of craftsmanship skills, are necessary to shape the intertwined openwork plates and bridges, made from a highly inflammable titanium alloy. The complication of the movement comes from the superposition of structural and aesthetic elements conceived to create a both ethereal and strong openwork architecture.
Designed to be a multi-purpose watch, the Tourbillon B 1.618 Openwork offers lightness and robustness. P roviding 110 hours of power reserve, it can resist shocks of up to 6000G and a water depth of 50 meters. It i s therefore suitable for sports activities.
The slightly curved 54-gram tonneau case features a complex ergonomic construction, which is underlined by two thin lines of soft vulcanised rubber, thus offering a unique and sensuous horological experience.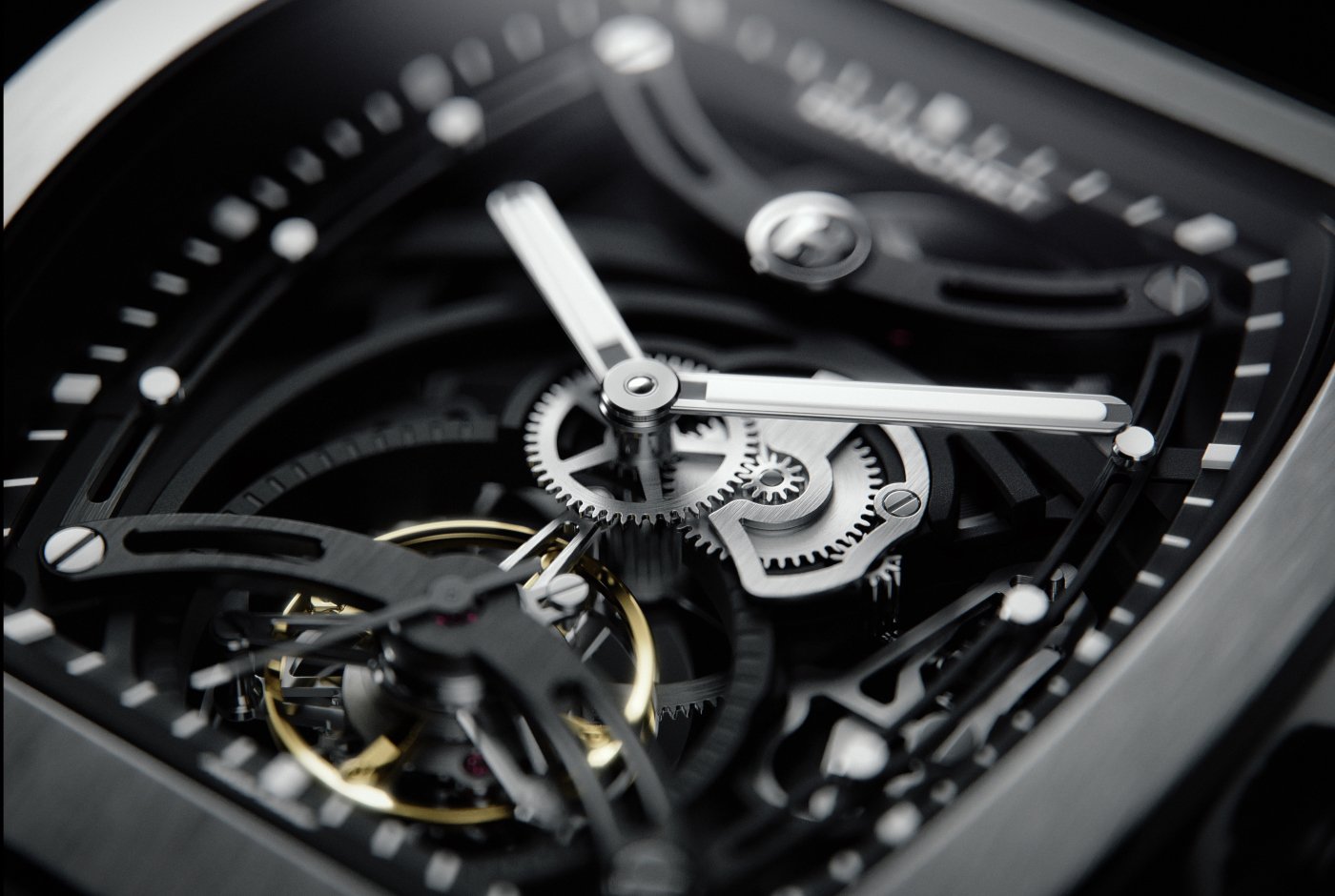 Bianchet offers a 14 day try-on through its Generous Return Policy, giving fine watch lovers enough wrist-time to try their Bianchet timepiece, and at the same time providing them with an unprecedented shopping experience.
The first timepieces will be available in December and can be reserved at the launch price of CHF 28,500 (excl. taxes) through www.bianchet.com or by contacting the founders.