"D
epancel's philosophy is to represent the different facets of the passion for automobiles," emphasises Clément Meynier, who launched the watch brand in 2018. The brand's name is a portmanteau of three historic French car manufacturers – Delage, Panhard and Facel Vega – in recognition of the entrepreneurial energy of the automotive industry, particularly in the interwar period. "Many [car manufacturers] were requisitioned to provide military equipment during the [1939-1945] war before, unfortunately, going out of business in the great post-war consolidation in the sector."
Combining watches with cars is by no means a new concept, given that the two milieux are symbolically and commercially exploited to the full in the watch industry. But this young brand brings two original elements: the background of its founder, an engineer specialising in nuclear research, and the brand's business model, based on co-creation.
The Depancel brand was founded by Clément Meynier in 2018.
Clément Meynier's journey started when he left CERN for the watch industry, via Kickstarter – a highly atypical career move! "At the end of my studies, I worked at CERN for two and a half years, until 2014," explains the entrepreneur. "But I started to lose my enthusiasm for theoretical research; I wanted to do applied physics. I was particularly interested in the art of watchmaking."
From CERN to e-commerce
It was a time when the crowdfunding platform Kickstarter was enjoying particularly impressive growth. Every year, numerous new watch brands tried their luck. However, those that managed to survive beyond their third birthday were few and far between.
The Serie-R collection, Depancel's current best-seller, with its rectangular case
After a few years of learning the trade, Clément Meynier finally launched Depancel in 2018. The first watches available on Kickstarter were sporty models aimed at "gentlemen drivers". They were assembled in Besançon, with either quartz or automatic Miyota movements (including the Auto 24h model with calendar and 24-hour function) at prices ranging from 149 to 479 euros. After selling 625 watches, which raised over 240,000 euros, the entrepreneur was able to continue his adventure. The following year, he launched another watch on Kickstarter. This one came in a rectangular case, evoking the radiator grilles of vehicles from the 1930s.
The Depancel team
Depancel's interactive approach is not limited to funding. Clément Meynier wanted to involve his community in the design of his watches. "The choice of movement, size or even the price of the first timepieces was determined after voting by our community," explains the entrepreneur. This is a growing trend, followed by a number of new brands (such as Code 41) but also older brands (like Alpina).
Depancel's interactive approach is not limited to funding. Clément Meynier wanted to involve his community in the design of his watches.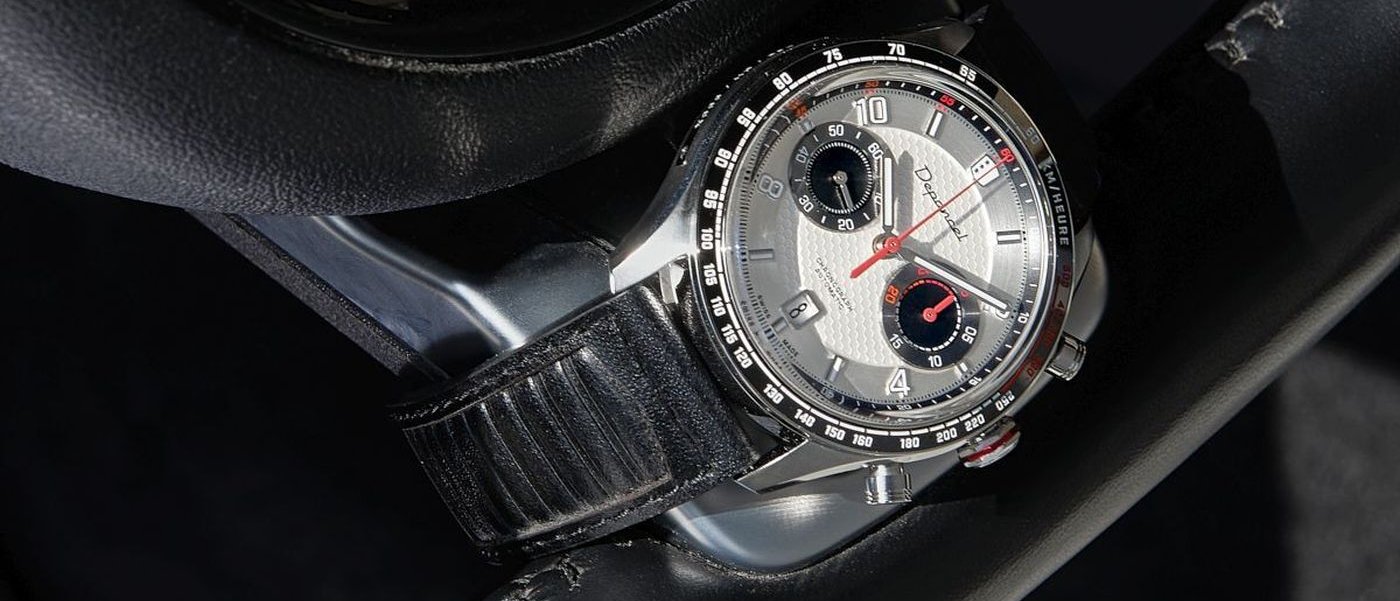 Avoiding excessive inventory
But isn't there the risk of losing a sense of identity and personality, by following the vote of the majority? Clément Meynier is looking for the right balance between the direction in which he wants to drive his brand, and the feedback he receives from his community, which currently numbers over 45,000 members. "We are perfectly clear about what we want to achieve so that we don't have the direction of the brand dictated to us. We simply give a choice of several alternatives that we've already worked on ourselves – for example, type of movement, colours or style of bracelets, added to which we give the price of each option." From the beginning, Depancel has worked with watch designer Gaël Boujon.
After the first two launches on Kickstarter, the brand now sells its creations exclusively from its own website, using the same pre-order system. "This makes it possible to synchronise supply and demand, which in turn avoids overproduction and the build-up of stock, while maintaining an attractive price," Clément Meynier explains. "I am still taken aback by people's willingness to buy watches without even having seen them, and to support us. It's extremely motivating!"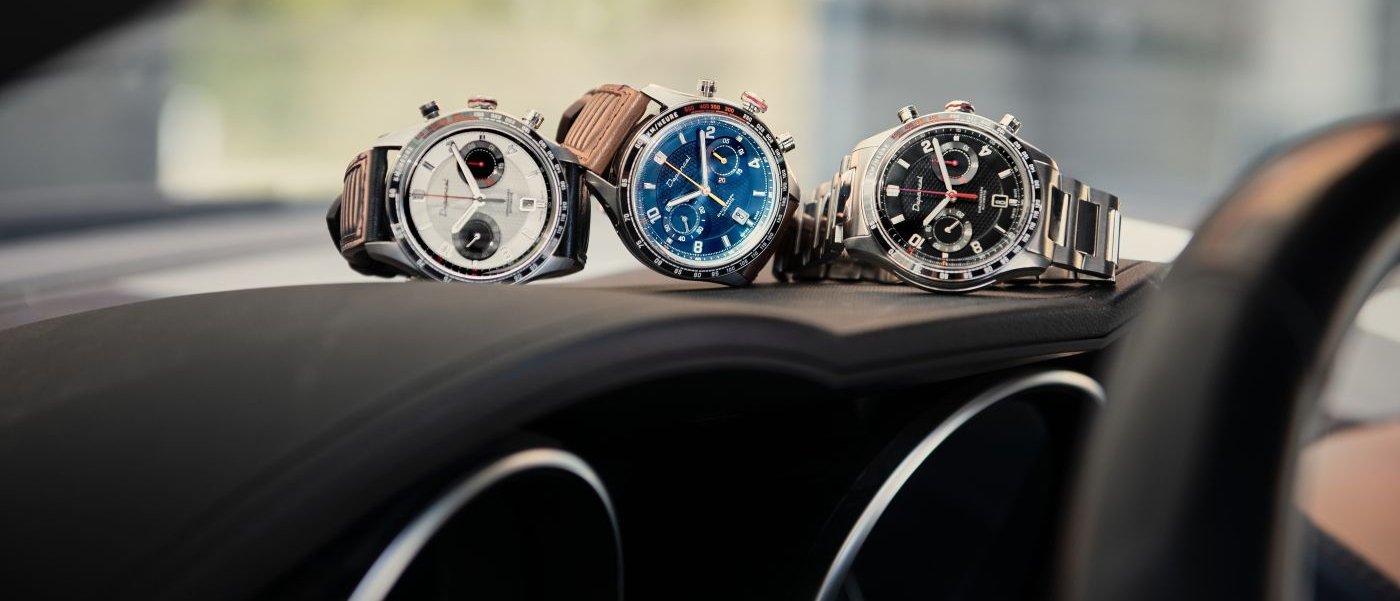 Collaboration with Motul
In 2020, after a community vote, Depancel launched its first Swiss made collection, equipped with movements provided by manufacturer STP. The Serie-P is available at just over 1,000 euros. The newest and most ambitious model in the collection has just been launched for pre-order, created in collaboration with Motul, the famous French company specialising in engine lubricants, a familiar presence on car and motorcycle racing circuits throughout the world.
Available at 695 euros, for pre-order only, the Serie-P Pista 24 Motul Edition is equipped with a Miyota 9132 movement. In homage to the endurance races that continue through the night, the model features Super-LumiNova-coated indexes and numerals, and a 24-hour day/night function.
The new Serie-P Pista 24 Motul Edition is inspired by the world of automotive endurance. The patterns in the centre of the dial are reminiscent of racing car radiator grilles, while the chapter ring brings to mind a brake disc. Above all, this collaboration with Motul opens the doors of motor racing circuits to Depancel. "With Motul, we are present at several racing events, including the Dakar Rally, and we are going to launch models dedicated to each of these races," Clément Meynier confirms.
The "petrol gauge" display at 12 o'clock monitors the power reserve.
Although to date Depancel has operated exclusively through direct sales, they are considering expanding their physical presence at race tracks, rallies and automotive events via pop-up stores. "We are less interested in watch shows than in car shows. We want to place ourselves at automotive events. In addition, we have started to build a Depancel team of up-and-coming pilots."
"We want to place ourselves at automotive events. In addition, we have started to build a Depancel team of up-and-coming pilots."
The first chronograph
This year also saw the launch of the brand's first chronograph, the Serie-A Allure, an essential step for a brand positioned in the automotive world. To achieve this, the brand acquired a batch of 500 ETA/Valjoux 7753 calibres, modified with a bi-compax display. It was also a way of sidestepping the logistical challenges currently facing the brand and the industry as a whole: "We have found the right suppliers but the supply chains are strained due to the pandemic. Some components which we used to receive within four months now take between a year and a year and a half to arrive." More than 10,000 Depancel community members voted on the development of this honeycomb-patterned chronograph, available from 1,595 euros.
Serie-A Allure, the first chronograph by Depancel
What positioning will the Depancel community favour in the future? Clément Meynier is counting on a range that will eventually extend from 300 to 3,000 euros. A more exclusive model, equipped with a chronograph module made in collaboration with Dubois Dépraz, is in the pipeline for next year. "The gap is widening between a positioning based on affordable watchmaking and the possibilities offered by a Swiss industry that continues to move upmarket," notes the entrepreneur.
To date, of more than 8,000 models sold, the vast majority of clients are French and car enthusiasts… just like the brand's founder. With its background in community projects and co-creation, behind the scenes Depancel also delivers many special orders for car clubs. "Our challenge now is to 'internationalise' our brand," concludes Clément Meynier. "With our chronograph, we have started to make inroads in the United States."