"H
elmut Sinn was always my first visitor at the Basel trade fair. It became a true tradition!" Carlos Rosillo, the co-founder of Bell & Ross, speaks with great fondness of his encounters with a mentor from his beginnings as a watchmaker. "When we started our adventure, Helmut Sinn set us in motion and opened his many skills... and workshops to us, since the first Bell & Ross were produced at Sinn in the early 1990s."
Helmut Sinn
Carlos Rosillo remembers a man who remained "very young-minded, a bit like a kid... By supporting us, it was also a way to extend his own adventure. At 101, he still wanted to launch a brand, he told me about his watchmaking projects!"
"At 101, he still wanted to launch a brand, he told me about his watchmaking projects!"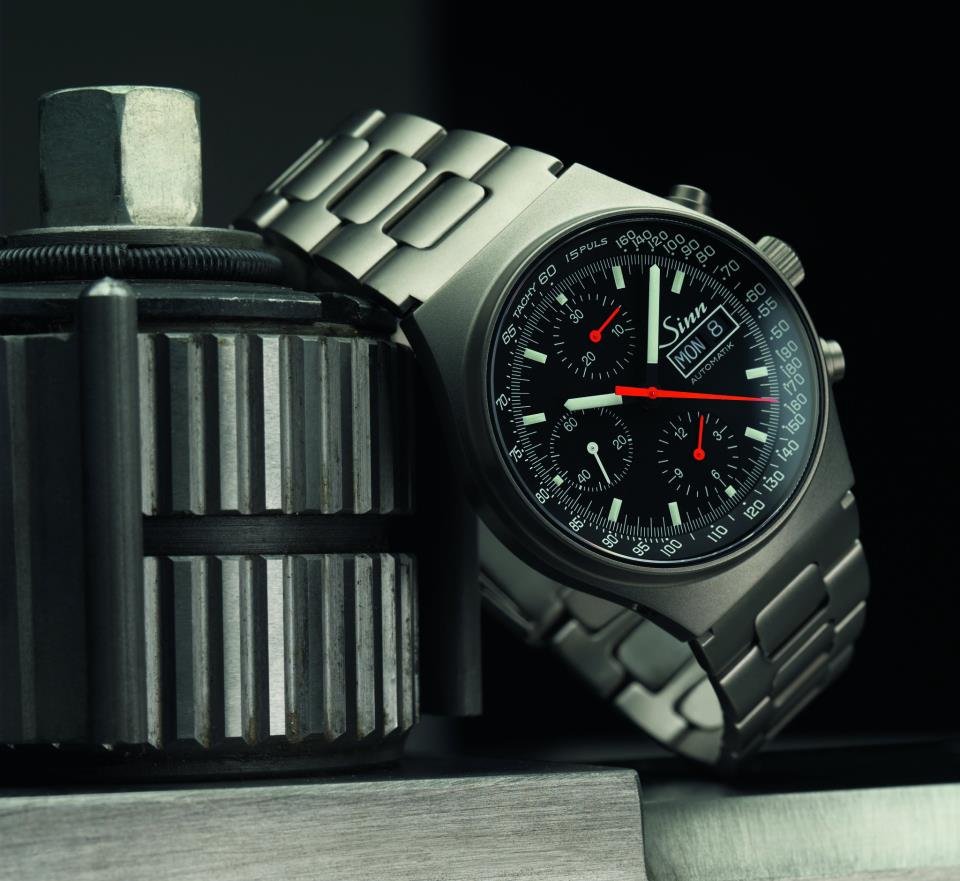 Turning the century
Born in September 1916 in Metz (now in France but then part of Germany), watchmaker Helmut Sinn, a specialist in pilot watches, died last February in Frankfurt after a lifetime of adventures. It was aviation, even more than watchmaking, that was his guiding principle. Trained as a pilot shortly before the outbreak of the Second World War, the man known as "Helmut the Arrow" (der schnelle Helmut) flew across a Europe in conflict. When he crashed in Russia, he left two fingers there.
After the war, this speed freak became interested in road driving, and he competed in rallies. In 1953, at the wheel of a Beetle equipped with a Porsche engine, he won the Raid Méditerranée-Le Cap, which crosses the entire African continent. He then turned quite naturally to precision instruments. He started out selling cuckoo clocks to American soldiers stationed in Germany, and went on to found his own brand, SinnSpezialuhren, in Frankfurt in 1961, designing watches for pilots.
A surrealist portrait of Helmut Sinn at the age of 93...
The new age of the chrono
He quickly became known for the quality of his Germanic chronographs produced in Switzerland, with their functional, ultra-readable and very robust design. To begin with, he sold them directly to consumers, without any retailer (today, we would call this "B to C" – a revolutionary approach at the time). His customers were other speed enthusiasts (today we would call them his "community", but Instagram did not yet exist), and his prices defied the competition, given the quality level of the models. Even today, Sinn is still considered a reference for professional watches.
Helmut Sinn's timepieces equipped the army (including the case of the Heuer 1550 Bundeswehr), went into space (the Sinn 140 was used by a German astronaut) and were forged from submarine steel (the Sinn U1). The magazine Gear Patrol has a very interesting retrospective on five tool watches designed by the German watchmaker (click here).
Helmut Sinn quickly became known for the quality of his chronographs, with their functional, ultra-readable and very robust designs, which he sold directly to consumers.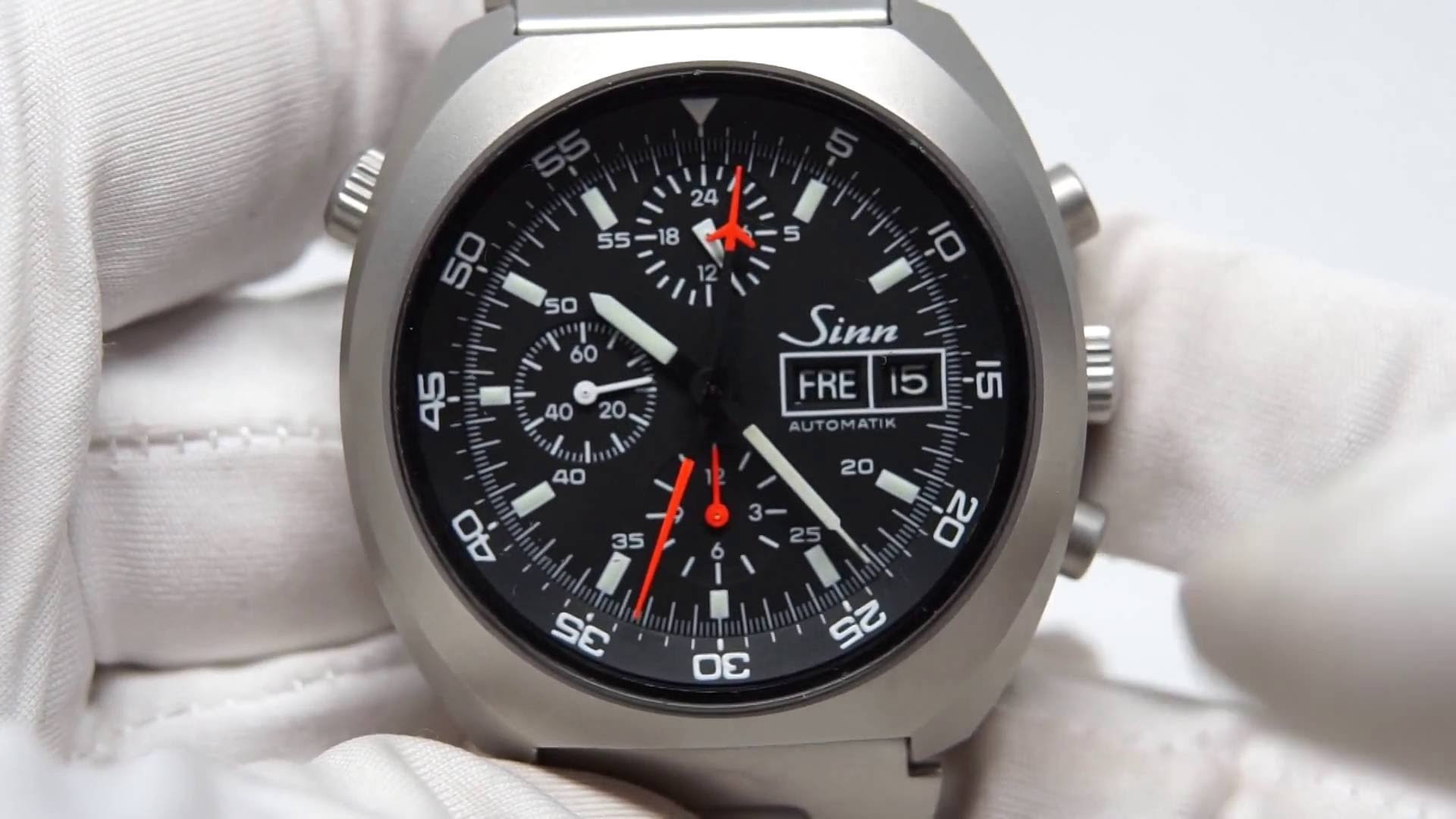 A watchmaker who stood the test of time
He never really stopped working. In 1994 he sold the Sinn brand, but far from retiring, at the age of almost 80 he founded Jubilar-Uhren and became the owner of Swiss brand Guinand, which he relaunched around the production of military watches at affordable prices, as he had originally with Sinn, although this time using the internet.
In 2012 the entrepreneur sold part of his impressive collection of pilot watches (including Gallet, Hamilton, Heuer, Aquastar and, of course, Lemania Sinn watches) – models particularly sought after today by vintage aficionados.
Although he announced his "official" retirement in 2015 by selling Guinand, Helmut Sinn was still full of ideas and projects, as Carlos Rosillo testifies. Apparently, a sincere and enduring passion that makes you forget the passage of time (particularly important for a watchmaker!) is even better than a Mediterranean diet for maximising longevity!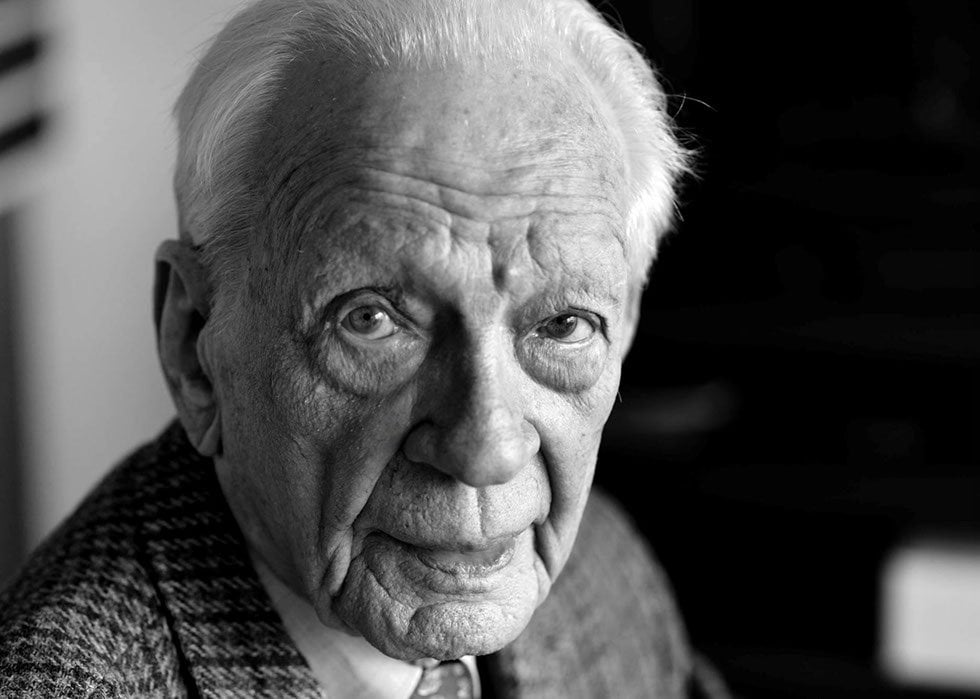 To find out more, watch a video interview with Helmut Sinn by clicking here (in German).
Photos ©Jonas Ratermann / MAINfeeling Photos ©Uli Planz / ulip photography