F
or 2020, Phillips Watches just declared an annual sales total of over US$133 million, up 20% from 2019. This result is "a record for the highest annual sale total across any watch auction department in history."
The market leader also shared a sell-through rate of 99% across worldwide watch sales. Out of approximately 1,200 lots offered, only 14 timepieces with a combined value of US$850,700 were unsold.
In 2020, Phillips sold 15 watches above US$1 million. (In 2019, 12 watches were sold above $1 million.) The auction house sold the top three highest value lots in global watch auctions in 2020 – the Patek Philippe reference 2523/1 in Rose Gold sold in Geneva, the Paul Newman's Rolex "Big Red" Daytona sold in New York, and the Patek Philippe reference 1518 from the collection of Jean-Claude Biver sold in Geneva.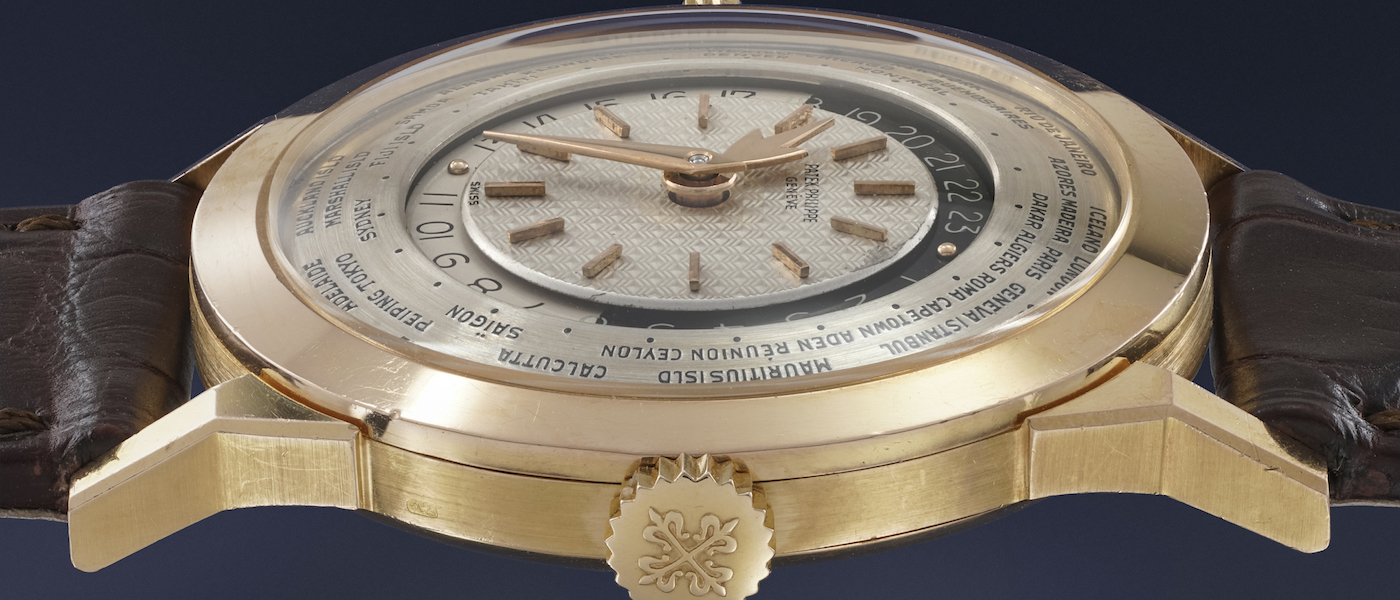 A new record for the reference and for a price for a watch purchased online at any auction house was set in Phillips' Geneva Watch auction in November when the Patek Philippe reference 2523/1 in rose gold sold to an online bidder in Germany for CHF 4,991,000 (US$ 5,532,024), following a seven-minute bidding war. This figure also represents a record for any work purchased online at Phillips, across collecting categories.
Phillips' 2020 watch auctions saw a 50% increase in online participants compared to 2019, as 95% of watches received online bids in 2020. Across Phillips' collecting categories, watches saw the most significant participation online. The total value of watches sold to online bidders in 2020 was over $44 million, more than doubling that of the previous year at an increase of 122%. The live auctions saw strong demand from collectors worldwide, with participants from 75 countries in total. In 2020, Phillips hosted 2 online-only sales for the first time, both of which were 100% sold.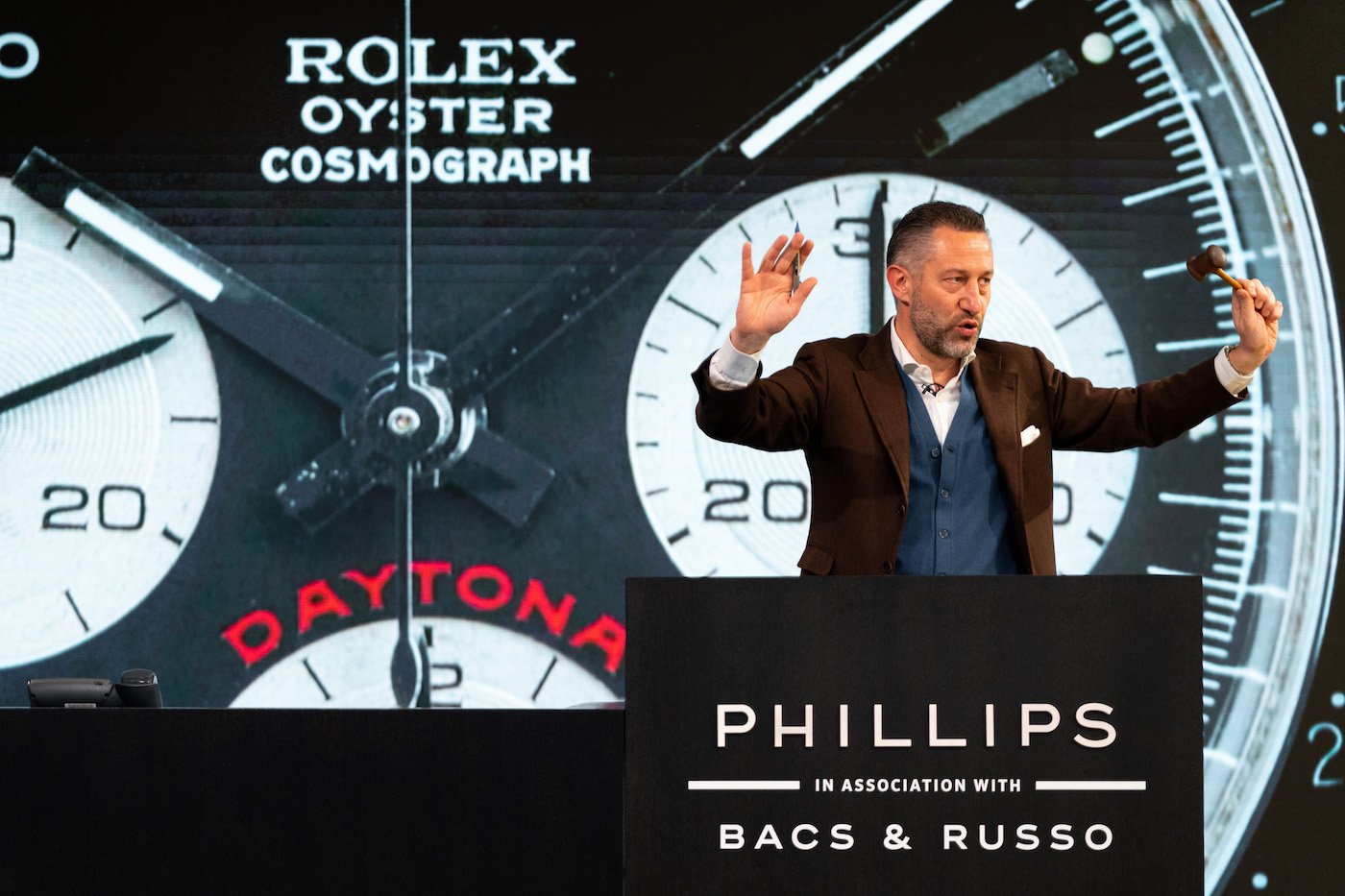 Aurel Bacs, Senior Consultant of Phillips in Association with Bacs & Russo, Credit: Thomas de Cruz
Aurel Bacs, Senior Consultant of Phillips in Association with Bacs & Russo, stated: "Phillips ended 2020 with its strongest annual Watches total in company history. In a year defined by uncertainty and adversity, we were able to connect with collectors around the world through our ability to adapt and innovate, with clients demonstrating that their passion for these rare and exceptional timepieces remains stronger than ever. From the Patek Philippe in Geneva that set a new Phillips record for any lot bought online to Steve McQueen's record-setting Heuer Monaco, we were able to offer watches of impeccable provenance and rarity across the board. We thank the members of our community for their continued dedication and look forward to seeing everyone in person when we can safely do so."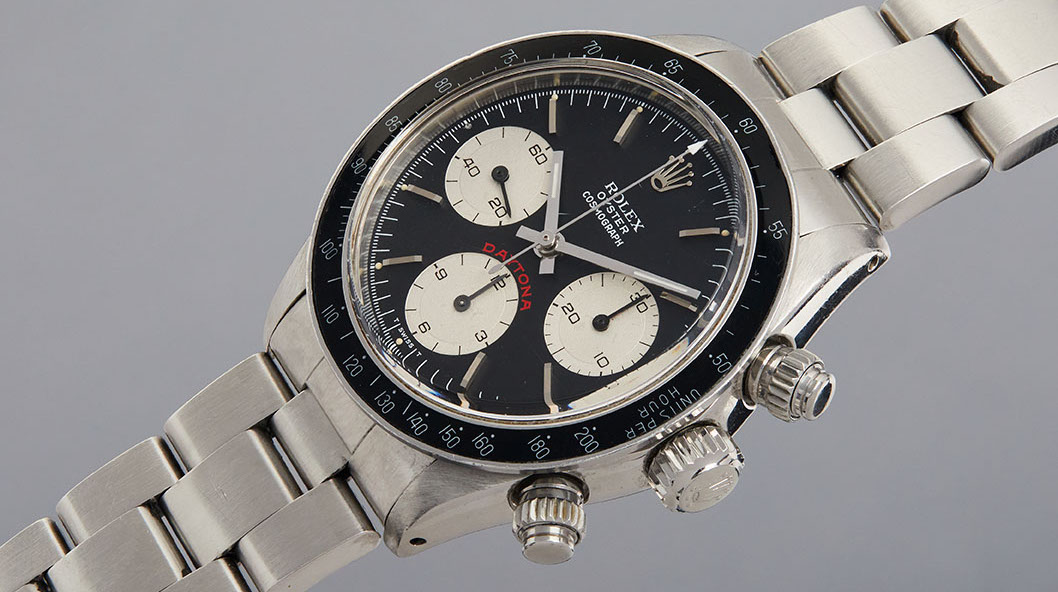 TOP 5 LOTS SOLD AT PHILLIPS WATCH AUCTIONS IN 2020
1. Patek Philippe, Ref. 2523/1, Rose gold dual crown worldtime wristwatch with guilloché dial - US$ 5,545,999
2. Rolex, Ref. 6263, Stainless steel chronograph wristwatch with black dial, caseback engraving, and bracelet, given to Paul Newman by Joanne Woodward and later gifted to their daughter, Clea Newman - US$ 5,475,000
3. Patek Philippe, Ref. 1518, Pink gold perpetual calendar chronograph wristwatch with pink dial and moonphases - US$ 3,565,224
4. Patek Philippe, Ref. 2499, Yellow gold perpetual calendar chronograph wristwatch with moonphases - US$ 2,742,480
5. Heuer Ref. 1133, Stainless steel chronograph wristwatch with date, gifted by Steve McQueen to Haig Alltounian - US$ 2,208,000