D
espite the pandemic, Christie's has a particularly ambitious calendar for 2021, with no fewer than 10 watch sales scheduled between March and June from Dubai, New York, Hong Kong and Geneva. What's different about them is that the majority are online events, taking place over two weeks, alongside a local exhibition of the watches going under the hammer. According to the auction house, this promises to be an "exceptional" season.
The first stage of this ambitious programme took place in the Middle East, with the 100% digital sale "Watches Online: The Dubai Edit" held from 24 March to 8 April (read more about it in our interview with Remy Julia, Watch Specialist and Head of Middle East – India – Africa at Christie's). This 24/7 watch sale, the largest of its kind ever organised online, brought together some 200 lots. It lived up to its promise, with a cumulative result of over 14 million dollars and bidders from 37 countries.
No fewer than 10 watch sales are scheduled between March and June 2021 from Dubai, New York, Hong Kong and Geneva. A special feature is that most of the events are online.
The sale's top lot, the Sky Moon Tourbillon Ref. 5002 by Patek Philippe, went for $1.59 million, simultaneously setting two new records: the most expensive watch sold at auction in the Middle East, and a new auction record for any watch sold online at Christie's.
These results have confirmed the validity of the auction house's digital strategy, at a time when the transition to digital has been accelerated by the pandemic. In fact, Christie's has decided to work towards abandoning its paper catalogues, in favour of purely digital communication. Online sales organised from Hong Kong and New York between April and May were the next milestones in the auction house's digital and horological offensive.
The auction house is not, however, abandoning physical events. On 22 May, a live session announced as "historic" for Asia will be held in Hong Kong's Convention and Exhibition Centre, with 18 particularly sought-after lots to be auctioned during what promises to be a lively evening on the theme of "The Legends of Time".
The orchestrator of this transition – a vital step for Christie's – is Aline Sylla-Walbaum, Global Managing Director of the company's luxury division (jewellery, watches and wines), who is now reaping the rewards of a long-term strategic reflection. Interview.
Europa Star: You have just completed an online watch auction in Dubai that exceeded $14 million in sales. How do you see the respective roles of physical and online sales evolving in the future?
Aline Sylla-Walbaum: It may surprise you, but it was back in 2011, a decade ago, that we held our first online auction. It was on the occasion of a major retrospective of Elizabeth Taylor's jewellery in New York. Alongside this valuable jewellery collection, we also auctioned off more everyday items that belonged to the actress, such as her small Seiko clock radio. For these items, we decided to experiment with online sales. We expected to make about a million dollars. In the end, this first online sale amounted to some 11 million!
Watch auctions remained mostly physical until the pandemic erupted.
We were the first to be surprised by this online result ten years ago. Little by little, the seed began to germinate. But changing mentalities takes time! Why change a system that works? First of all, we had to convince our staff of the relevance of online sales. We had to reassure our own teams that this would not cannibalise physical sales, but that the two channels could be complementary. Thanks to this patient internal work, and by regularly developing new digital tools, we were ready to react quickly when the pandemic struck.
"Changing mindsets takes time! Why change a system that works? We first had to convince our own teams."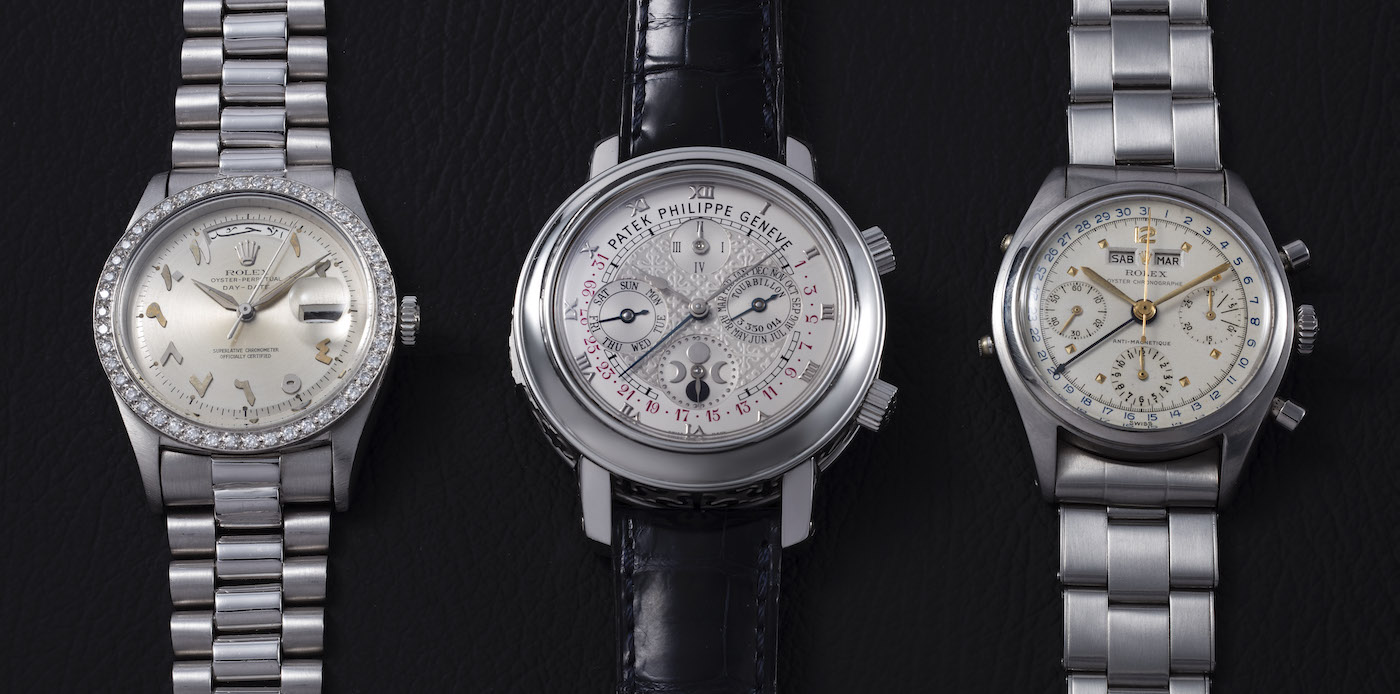 Can you walk us through your reaction to this crisis?
With the discontinuation of physical sales, this 'conversion' to digital – of both our staff and our customers – was accelerated, due to the lack of short-term alternatives. There have been some really striking phenomena, particularly from customers who were very attached to physical sales and the possibility of seeing the object before purchasing it. Many understood, as we ourselves had grasped during the previous decade, that digital sales were not a second-best option but had their own value.
Are you able to put a figure on the migration of your business online?
If you look at the statistics from our online watch sales since the beginning of the year, about 40% of customers were people we already knew and who had already adopted online shopping; 40% were new customers and – this is where it gets really interesting – 20% were existing customers, who we were already following but who had not yet made any online purchases. The majority clearly understood that a "Kodak-like" position of resisting innovation didn't really make sense. Because what really counts, for them as well as for us, are the objects themselves and the passion that surrounds them, much more than the sales channel.
"Many customers realised that digital sales were not a second-best option – they have their own value."
We are now seeing fully virtual artworks on the blockchain – NFT creations – including some horological ones! What do you think of this phenomenon?
I think that as long as there is an artistic intention, we can talk about art, whether the object in question is physical or virtual, and whether it is unique or reproducible. I remember that the same debate took place when video artists appeared in the art world. Why not a "natively" virtual work of art – especially when it would be impossible to make in the physical world? Think, for example, of the collage of 5,000 digital images in the case of Mike Winkelmann's "Beeple, Everydays: The First 5000 Days" (an NFT work that sold for $69 million at Christie's this year, and was paid for in cryptocurrency). The virtual opens up new fields of artistic expression. But it is still humans who create. I find a work created by artificial intelligence much more disruptive.
The internet abolishes the borders of space and time. Do you think it still makes sense to hold sales at discrete intervals? Will Christie's conduct permanent online watch sales in the future, like any e-commerce platform?
In a way we are already going down this road with the increase in online sales. This year we have already organised sales from Hong Kong, Dubai and New York. In fact, our sales calendar is getting busier and busier, except perhaps in the summer months. Having said that, I don't think we will become a permanent sales platform like the e-commerce platforms. Our model is rather a form of "accelerated temporality": customers are all the more attentive as our sales take place within a time limit. This creates excitement and interest, and allows us to organise and structure our exhibitions and sales, rather than offering everything "in bulk", creating an abundance in which our clients risk getting lost. Our role as curator remains essential.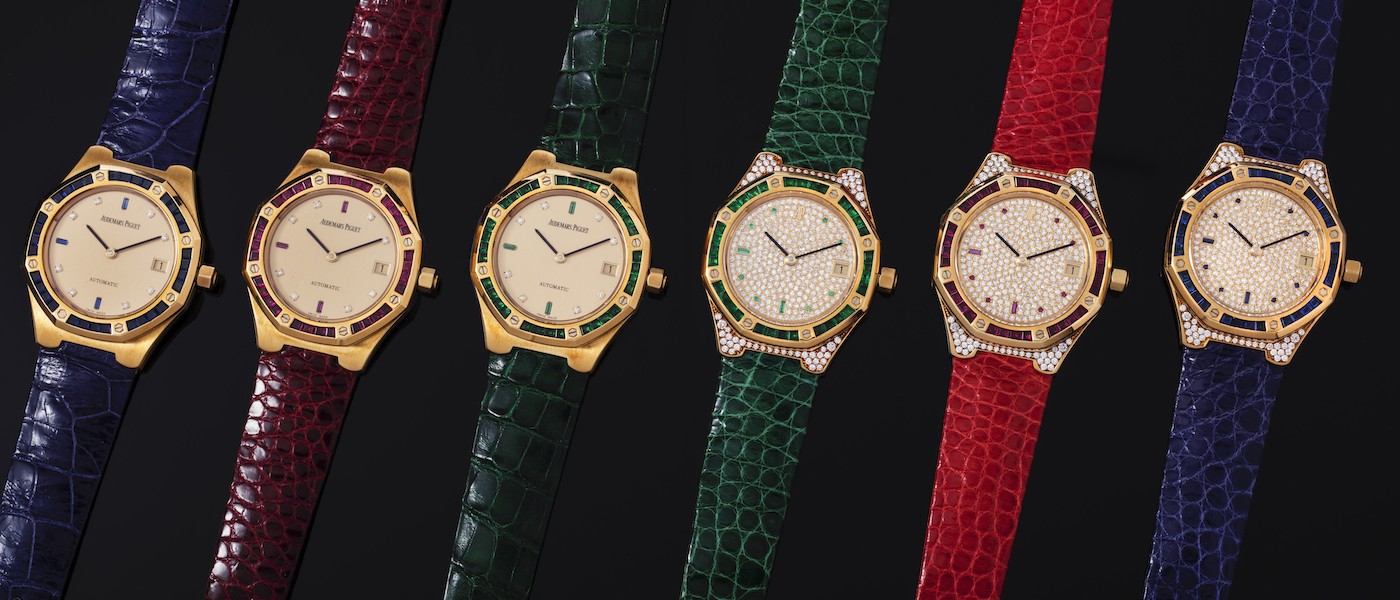 The excitement that a physical sale provokes, the last few seconds in which everything is possible, particularly when bidders are in fierce competition, which also leads to records... Is this reproducible in sales that take place over two weeks online?
One of the keys to the success of physical sales is indeed that you have to decide "here and now". Ali Baba's cave is not open all the time, otherwise it would lose its value. This is one of the reasons why we still believe strongly in the value of prestigious physical sales. At the same time, we see this phenomenon on the internet as well: even if a sale is held over a fortnight and not fifteen minutes, the last moments can be just as lively as if you were physically in the auction room! It's a "syringe" effect, with a concentration of bids at the end of the deadline.
"One of the keys to the success of physical sales is that you have to decide 'here and now'. That said, a similar effect can be observed online as well."
Is the digitisation of watch sales different from that of other categories of collectible?
What is very striking about the watch industry is that there is no real difference in the profile of physical and online buyers. In both cases, more than 80% of customers are male, and the average age is almost the same: 47-48 years. The majority age group is 34-45 in both cases. It should also be noted that 55-64 year olds account for a larger share of purchases than 25-34 year olds, and that goes for online sales as well. Even the over-75s are proving to be very active in digital sales.
In other categories, for example jewellery, the difference is much greater, with younger online users. Watch lovers seem to be well connected, whatever their age. Above all, the internet is a formidable tool for recruiting new customers, who represent more than 40% of participants in each of our sales. Globally, there is huge potential: Beijing now has more billionaires than New York. New fortunes are being created, and our mission is to accompany them from consumption to collection.
"What is very striking about watches compared to other categories of collectibles is that there is no real difference in the profile of in-person and online buyers."